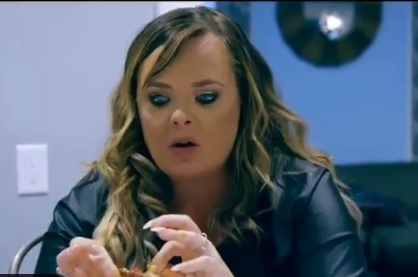 It's time once again to check back in with our favorite baby machines, the stars of Teen Mom OG! This week is really more of the same: Maci's drinkin' and bitchin' about Ryan; Amber's rage-cryin' and bitchin' about Andrew, and Mackenzie's making everyone talk about her relationship with Josh.
The one truly bright spot of this episode, though, is that Catelynn's going on a trip. And, no, not the Jenelle-in-her-She-Shed kind of trip, but a vacation. While Cate going on a vacation is nothing new (and actually, is usually part of every episode) this one is special because…she's taking her mom April along! If you see ciggie smoke engulfing a car heading down the highway, you can be sure it's 'Teen Mom's own version of Thelma and Louise. (Hopefully they were able to figure out a way to stuff a therapy horse or two into the backseat. Safety first!)
Let's get on with this s**t show before someone has to go to jail/rehab/therapy.
We kick things off in Michigan, where Catelynn tells us she's "been in a good place lately" (um, yeah…Hawaii!), but she wants to continue to work on herself by addressing some of her "core traumas with her mom." Before Cate can lower the boom and tell April how much she messed her up, Catelynn starts with a compliment. She says that she and Tyler wouldn't be able to "do half the stuff we do" (aka "go on half the vacations that we do") if it wasn't for April.
April grins from ear to ear, but Cate isn't finished. She informs her mother that she's taking her on an all-expenses-paid-for vacation to Key West! April looks confused (because she's most likely trying to figure out what country Key West is in and/or if her previous trainwreckery has gotten her banned from that location.) April is excited for her surprise tropical (and possibly foreign?) vacation.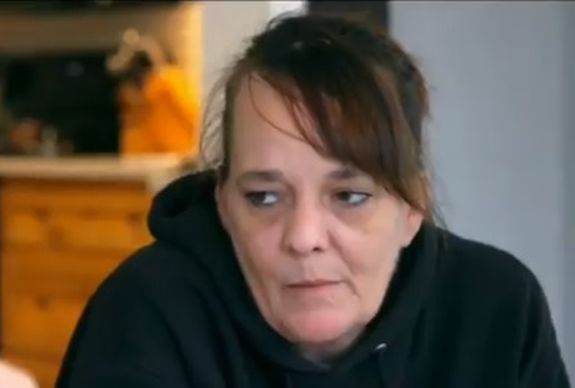 Catelynn says she plans to address all of April's past crap-baggery mothering while on the trip. Apparently, nothing says, "You were a trashcan of a mother" quite like three days and two nights in Florida!
We are then treated to some flashback clips of some of April's finest moments, including when she, surrounded in a cloud of smoke from her trusty Virginia Slims, screamed and cussed at Catelynn for choosing to place her daughter Carly for adoption.
"You're irritating me, get out of here!" April screams at Cate in the 2009 clip. "You condescending bitch!"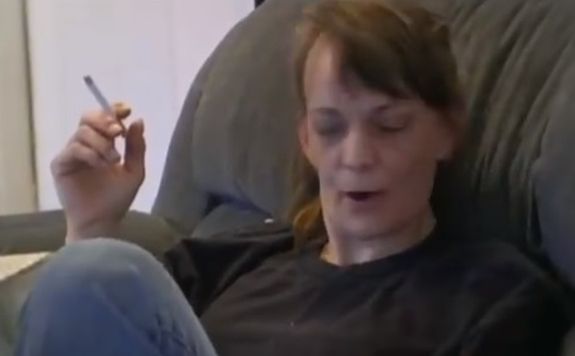 I think I need a therapy horse myself after watching those flashbacks. I feel like I now have some of those "core traumas" Cate was talking about.
The next day, Catelynn, Tyler and a rando friend are in the kitchen gnawing on some ribs, and talking about how far April has come in the last decade or so. Tyler said he's completely shocked that April's managed to become a decent grandma to their kids, considering what a diarrhea-stain-of-a-mom she was to Catelynn.
I think that's nice…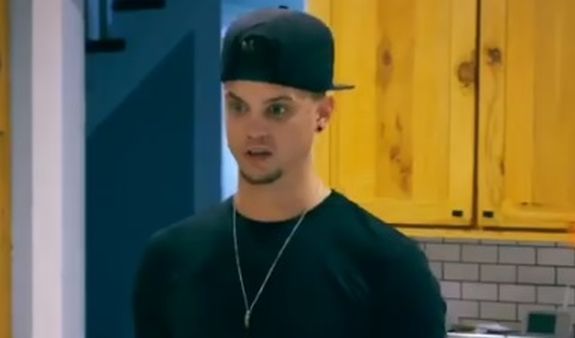 Catelynn and Tyler commend themselves for trying to break the cycles of bad parenting.
Next, we swing over to Oklahoma to check in with Mackenzie. She tells us things are "going well" since Josh re-proposed (i.e. he hasn't, um, "bucked" any bar chicks). She's also been working at the cheerleading warehouse. Mack tells us that teaching girls how to have proper spirit fingers has made her feel more fulfilled than ever before!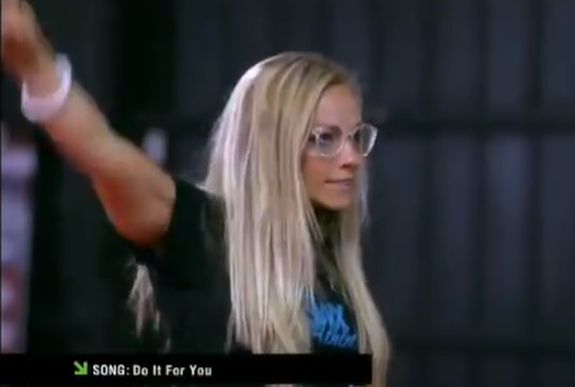 Mackenzie's mom, Angie, is still battling cancer, so Mack is trying to spend as much time with her as possible. They, along with Mackenzie's sisters (the ones who didn't get knocked up in high school) go out for dinner. Naturally, the dinner focuses on Mackenzie and Josh's relationship, and their upcoming vow renewal. Mack says that Josh booked it without even asking her, so luckily she accepted the proposal!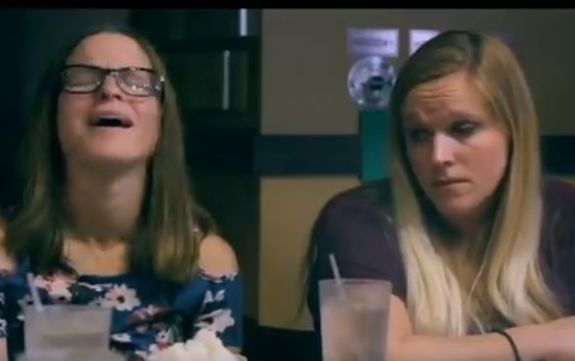 One of the sisters tells Mackenzie that she's happy for her…in the least-happiest voice possible.
Mack says she's happier than ever, which is a big change from the "depressed little freak" she was for years. Mack's mom agrees with Mackenzie about her freakishness. The sisters don't seem to believe that all is well again with Mackenzie and Josh, since apparently Mack can't forgive anyone ever.
Mackenzie says she shattered all the photos of her and Josh because she was done with him and his on-the-road buckin' bronco ways. She admits that she's going to have trouble renewing her vows with Josh.
We then dash on over to Los Angeles, but find no sign of Cheyenne there. In an effort to escape her shaky relationship with asparagus-loving Matt and also celebrate her sister's birthday, Cheyenne took a trip to Thailand, from which she is soon to return.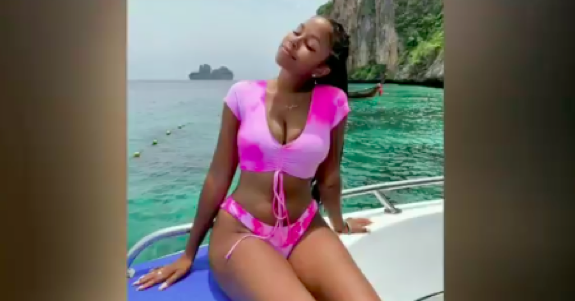 Cheyenne says she doesn't know where things stand with her and Matt, but both Cory and Taylor agree that if either one of them were to cancel the other's vacation plans, that it would pretty much be a deal breaker.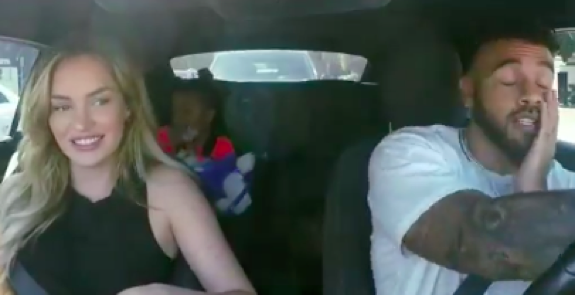 And speaking of trips paid for by MTV, Cory is still talking about his "tough" decision to go on The Challenge next season and assuring everyone that Taylor will be completely fine while he's gone, even though she's about 12 weeks pregnant with his super sperm.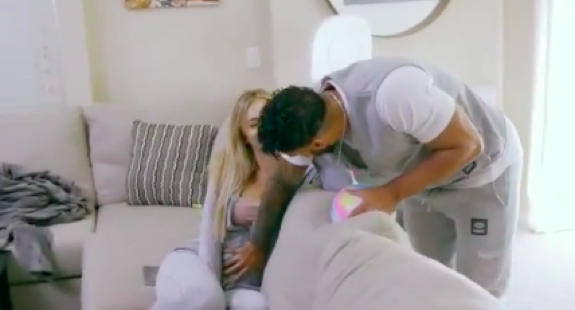 While their producer gives them an almost genuine congratulations, Cory and Taylor reveal that the pregnancy was unexpected… Or as we like to say, they pulled a 'Teen Mom'.
Cory and Taylor say they're ready for the criticism to come, especially being that Cory still plans to go on 'The Challenge'. More than anything, Cory says he anxious to see what Cheyenne will have to say.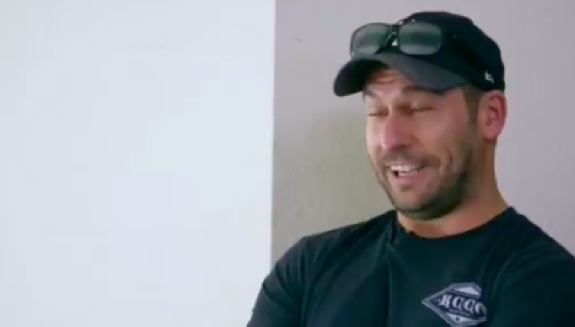 Next, we head to Tennessee to see what Maci's up to. She and Taylor haven't heard from Mackenzie or Ryan since Bentley's weird Santa-themed party at the zoo (in October), but Maci assumes it's because they're getting ready to welcome their latest oopsie baby.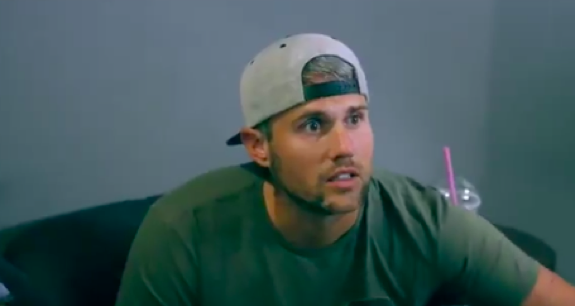 After that friendly reminder, Maci and Taylor book it to Maci's doctor to renew Maci's birth control for another three years. After her appointment, Maci talks to Taylor about how expensive her birth control implant was (even after insurance) and that she wants to get involved with an organization that helps cover those costs for women in need.
OK, is Maci's storyline this episode just one giant screw you to Ryan and Mackenzie? As those two knuckleheads are getting ready to pop out another youngin', Maci is out of nowhere on a crusade to help women in need prevent pregnancy. We're on to you Maci. I mean, Ryan definitely doesn't suspect a thing, but we do.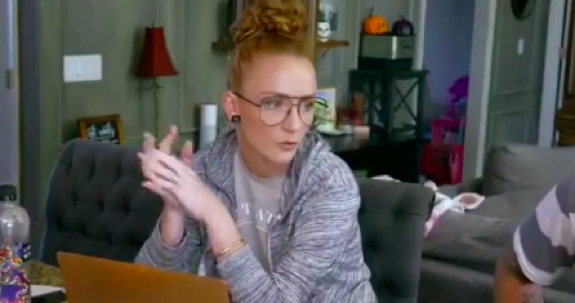 Finally, we go to Indiana, where Amber— who is now on probation– is giving it the old college 'Teen Mom' try to stop bad-mouthing Andrew on social media and generally just simmer the hell down. However, when the infamous security footage of her verbally abusing Andrew is leaked online, Amber caves and hops onto Instagram Live in her floral robe (as you do), to slam the haters and make some threats. As a result, her probation officer is notified.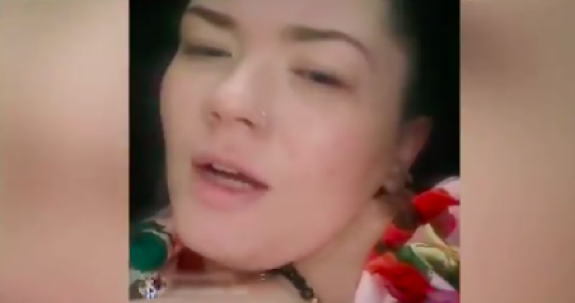 Over at Gary and Kristina's house, Gary says this whole mess is getting old and he longs for the time when he could kick back in his recliner and not have to discuss the latest legal run-ins of his OG baby mama.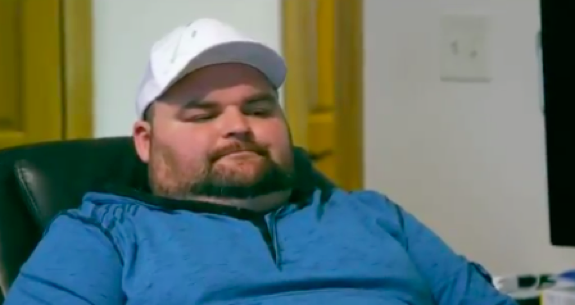 Producer David tells the couple that Andrew has decided he's finally ready to film again and recline-time-deprived Gary isn't having it. Gary says Andrew's decision to film is clearly financially motivated (UMMMM?) and a way to keep "throwing gasoline onto a fire that's burning" — that fire being Amber, of course, in the form of "dumpster."
Gary says if Amber just listens to him, she'll be good to go (as in not go to Gel). If she doesn't, Andrew is likely to push Amber's buttons and get her to snap again, resulting in her losing custody of baby James. (And, of course, if that happens it would be all Andrew's fault for triggering her, y'all!)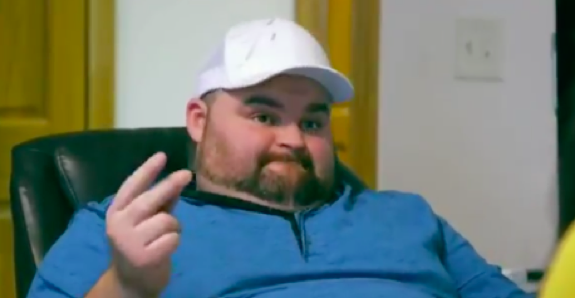 Next, we head to Florida, where April and Catelynn have strapped on some snorkels (and, let me tell you all…April in a snorkel is a whole loook!) and are "working on their relationship" via a private dive trip.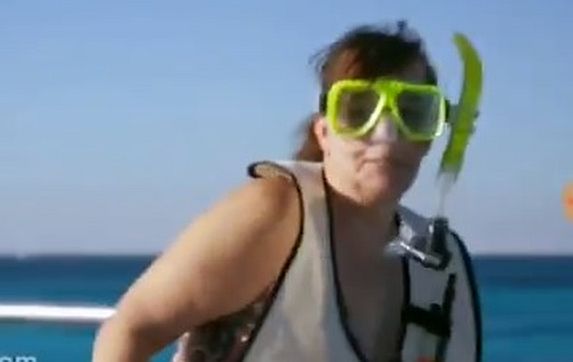 Later, Cate and April gnaw on assorted island foods, and April tells Cate she's happy she got help for her depression. April says that, with her own mom, she was always "walkin' on eggshells" so she couldn't really communicate with her well.
Catelynn then launches into a speech about "generational trauma" and how they need to break it so that her own kids don't become drains on society as well. Catelynn talks about all the stuff she's learned about generational cycles during her many, many journeys to the Arizona rehab facility.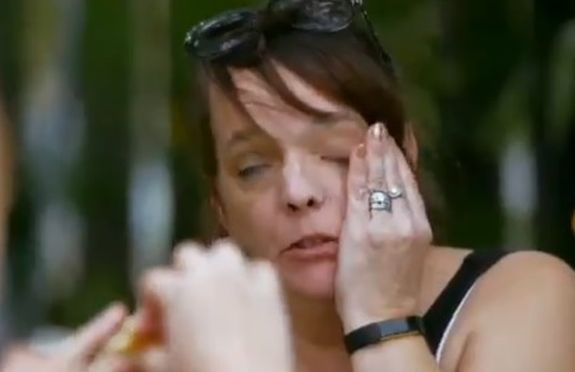 April says she used to get mad when she'd have to read about important things happening in Cate's life on The 'Gram, instead of Cate telling her herself. April says she's not about that 'Gram life, and that, even though she'd treat Cate like crap when she found out news she didn't like, she'd always make it up by hugging her daughter (after the berating) and telling her she loves her.
I think that's nice…
The next day, Cate has shelled out the big bucks to take April to swim with the dolphins. They kiss, cuddle and even ride the fins of the dolphins, much to April's delight.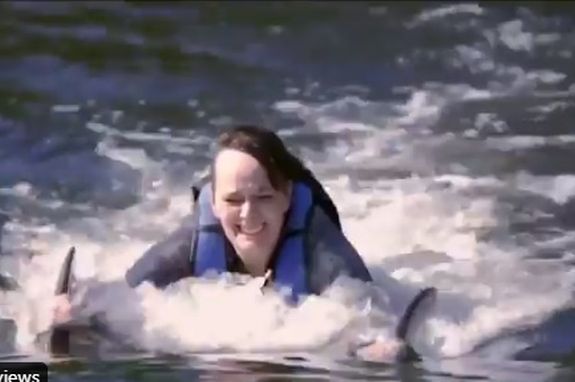 Cate hopes that getting her mom all softened up with dolphin kisses and free burgers and whatnot will make telling her she was a terrible mother easier. First, though, Cate tells her mom that she probably won't crap out another kid until Vaeda is "like, two."
I mean….she'd have to plan to get knocked up in between spontaneous tropical vacations so that could be tricky!
Speaking of babies, the conversation then turns to when Catelynn and April disagreed about Carly being adopted. Producer Kerthy pretends she didn't watch Cate's 16 and Pregnant episode— or the first three seasons of 'Teen Mom'— and asks if April wanted Cate to keep Carly.
We get to see another flashback clip of when April dragged home a baby bassinet she found 'round back the Wal-Mart and tried to use it to convince a then-pregnant Catelynn to keep the baby. (She had cleaned out the possum's nest that had been inside of it and everything!)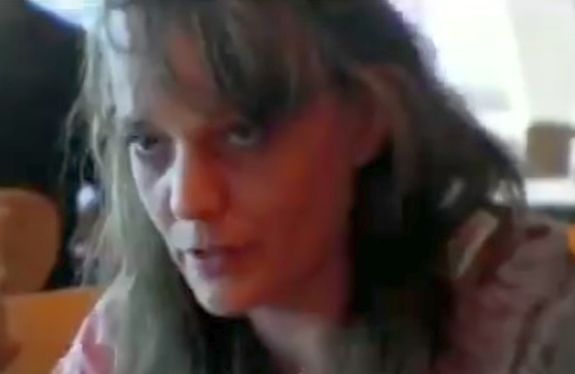 April explains that, back then, she was fine with her pregnant teen getting an abortion or keeping the baby, but not placing it for adoption. Catelynn says she has no regrets, since Carly has a great life and, even though she and Tyler are now in a place where they could have raised Carly, back then they didn't have anything to offer her except a lung-full of April's ciggie smoke and a childhood of trauma.
April finally admits that she feels that Catelynn did the right thing by not keeping Carly.
"I'm glad you did what you did," she says.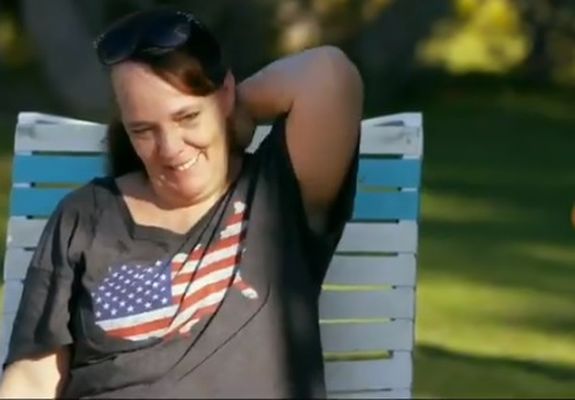 In Indiana, we see Andrew sit down with a producer to discuss what happened between him and Amber. Andrew reveals he started recording Amber "every time I got abused" though he couldn't say how many recordings actually exist. Andrew says he decided to speak out because he was never contacted or "given an outlet to share the other side of the story." As for the allegations that he spoke out for financial reasons, Andrew denies receiving money from the press.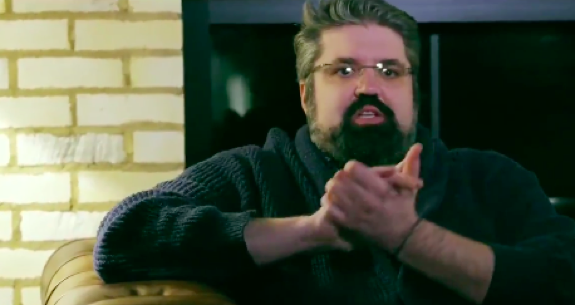 He also speaks about mental health, says he "never wanted a broken family" and that his main focus is James.
After the fiasco that went down online, Amber decides it's best to "unplug" and focus on being the best person she can be… one that doesn't treat Instagram Live as her own personal video diary. As a substitution, Gary comes over so she can voice her complaints to him instead.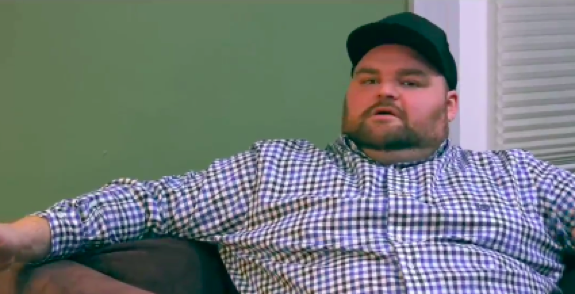 Amber tells Gary when it comes to people with mental health disorders, there are limits as to what they can handle when it comes to online bullying and when she made her Instagram video, she had reached hers. Despite that, Amber says she feels disgusted and ashamed by her actions.
Back in Oklahoma, Mack & Co. are going wedding dress shopping. Although she and Josh are just having a vow renewal, apparently Mackenzie wants to "do it up right fancy" by stuffing herself into a white wedding gown again.
She parades around a bridal shop in several full-on bridal gowns.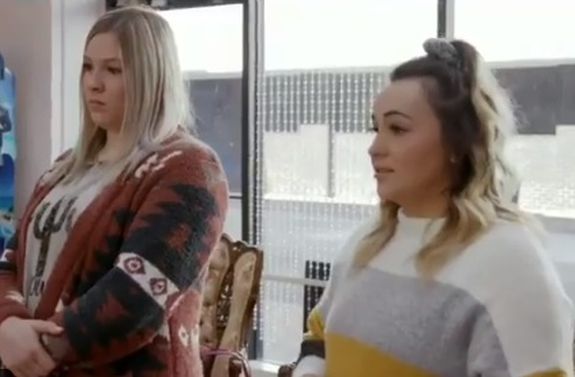 Later, Mackenzie goes to see her mother, who has just returned from her doctor's appointment. Things have not been going well at Angie's appointments and, due to her having low blood counts, she's been unable to receive chemotherapy.
After talking to her mother, Mackenzie realizes that a vow renewal ceremony— that she may or may not even want— is not very important, given the current situation. She tells Josh that she's not ready to recommit to him.
"I feel like, when you walk down the aisle, you should know that this is it for sure and I just don't feel that way right now," Mack tells a brooding Josh.
Josh grunts that he wants to do things right this time. They decide to postpone the vow renewal.
Back in Los Angeles, Cory (still rocking his safari vest — fitting for the zoo of a life he's created for himself) stops by Cheyenne's house to casually chat about everything he has going on in his life. Considering Cory's life consists largely of posting selfies on social media, hanging out with Ryder here and there and worming his way onto as many MTV shows as possible, Cheyenne should've known immediately that something was up. Still, she seems shocked when Cory announces that Ryder is going to be a big sister.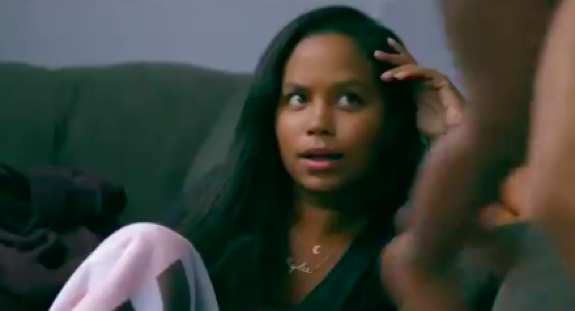 After a quick congratulations, Cheyenne asks Cory if she can "ask a dumb question" (is there any other kind on this show?) and she proceeds to ask if the pregnancy was planned. Cory confirms that Cheyenne's question is indeed a dumb one (after all, this is 'Teen Mom'), and no, the baby was not something he and Taylor had planned. (Again, because this is 'Teen Mom!')
Later we see Cheyenne, or rather Ryder, share the news with Cheyenne's mom and stepdad, who offer some standout reactions.
"Let's just sit back and enjoy the show," her mom says.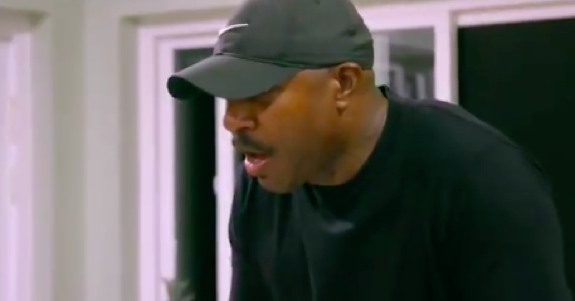 Meanwhile, Cory and Taylor hang out on the couch drafting their respective pregnancy announcements for social media. Before getting emotional, Cory runs his post by Taylor for approval, as he is accustomed to having his captions pre-written by either the brands who pay him to promote their products or MTV, who pays him to promote one of the seven terrible reality shows he's currently on.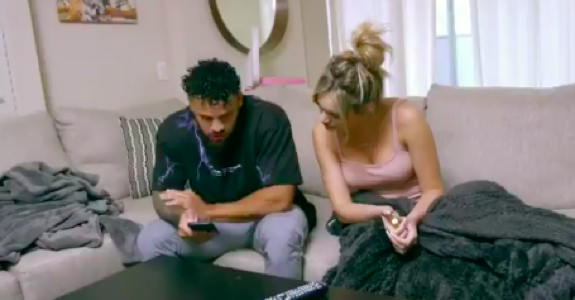 Back in Tennessee, Maci makes her way to "A Step Ahead" to get some information on how she can help out and to suggest a candidate who may be in need of their services in the near future.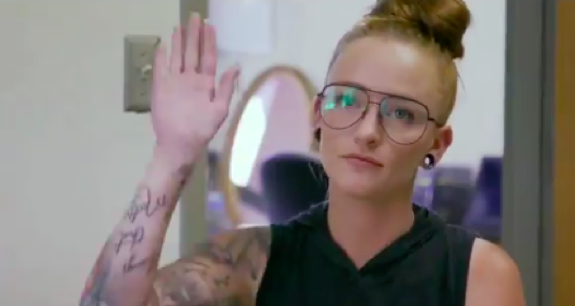 For her first act of philanthropy, Maci strips Taylor of his usual leather-pocket t-shirt, throws a semi-formal get-up on him and the two partake in a little pre-gaming (aka pre-drinking) before heading to a A Step Ahead's very first all-women's art show. While the cameras aren't allowed inside the event, Maci slurs says in the car on the way home that her goal is to become a board member for A Step Ahead — especially if all of their events have open bars like this one did.
That's all for this episode! Until next week, practice your spirit fingers and stay off Instagram Live in your flowered robe, y'all!
To read The Ashley's previous 'Teen Mom OG' recap, click here!
(Photos: MTV)