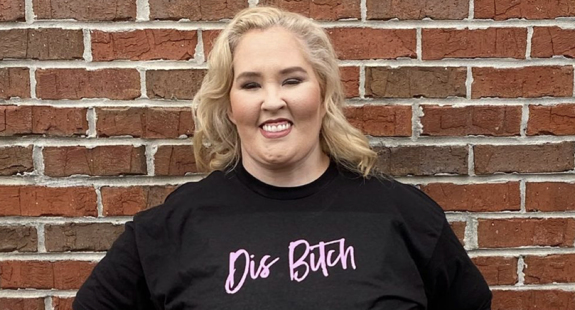 June "Mama June" Shannon isn't going to the slammer.
The Mama June: Road to Redemption star has avoided jail time after being charged with possession of crack cocaine by agreeing to community service and one year of court supervision, Alabama newspaper The Trussville Tribune reported earlier this month.
The 41-year-old was arrested back in March 2019 along with her boyfriend, Geno Doak, following a domestic dispute at a gas station. When searched, drugs and drug paraphernalia were found on Mama June and Geno.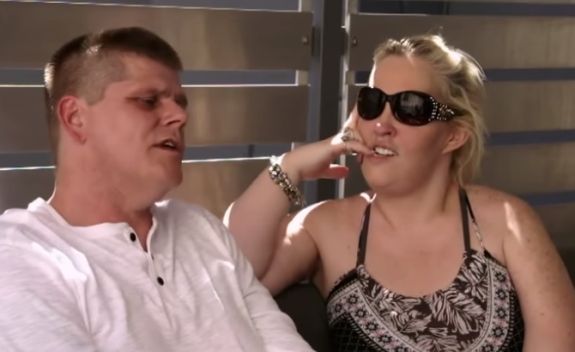 Provisions of June's agreement also include random drug screenings and random searches of her car, home and possessions, according to The Trussville Tribune. June, who has been sober for more than a year, is also not allowed to use alcohol or drugs, or visit places where either are used or sold, such as restaurants or bars. She must also remain employed and attend counseling.
If June complies with the provisions, all charges against her will be dismissed. If she is unable to comply, her case will go to trial.
While June's 15-year-old daughter Alana "Honey Boo Boo" Thompson has been living with her 20-year-old sister Lauryn "Pumpkin" Shannon since June began spiraling out of control in 2019, it appears the relationship between June and her daughters is continuing to improve. Earlier this month, Lauryn posted a Mother's Day dedication to June on Instagram, praising her mom for "how far you've come in your sobriety."
"I can never thank you enough for being the awesome gigi you are to my beautiful babies," she added. "Love you mama."
Alana shared a Mother's Day post as well, featuring both her mom and sister.
In March, June revealed that 'Mama June' producers have set strict guidelines to ensure she and Geno are walking the straight and narrow while filming for the show.
"Production holds me accountable, too," she said. "I have to take weekly drug testings. If you don't go take a drug test one week, or if me or Geno fail, then I can't be in the show."
RELATED STORY: Lauryn "Pumpkin" Shannon Says She's Ready to Quit Reality TV; Admits She & Husband Josh Efird Still Struggle Financially: "We Don't Make That Kind of Money"
(Photos: Instagram; WEtv)