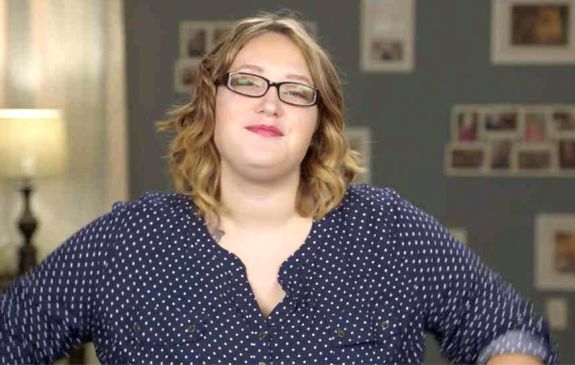 After a year of self improvement and now, a second baby on the way, Lauryn "Pumpkin" Shannon is looking to make another big change in her life.
The Mama June: Road to Redemption star, who has maintained custody of her 15-year-old sister Alana "Honey Boo Boo" Thompson since 2019, told ET that after a decade on reality TV, she feels ready to put that life behind her and start a career.
"Honestly, I want to go ahead and say goodbye if I'm being completely honest," Lauryn said. "Only because Alana grew up doing this and you don't really have a normal life during production."
"We have two days off a week and I can't get my life together in two days," Pumpkin said, admitting that she does have fun filming…and getting those WEtv paychecks.
"I enjoy doing the show. I enjoy the income that it brings. I enjoy the lives that we impact."
Pumpkin says she has dreams of becoming something other than a reality TV star.
"Ultimately I want to go and be a nurse at a hospital," she continued. "I want to go and make an impact in a hospital somewhere. TV is not something that I think any of us really want to do anymore, but we just keep pushing ourselves."
Lauryn added that it can be hard sharing her family's raw story on TV because "people have their own opinions," but it's the support from the fans that keeps them all going. Lauryn said last season of 'Mama June' was particularly difficult to watch because she "hates going back to the past."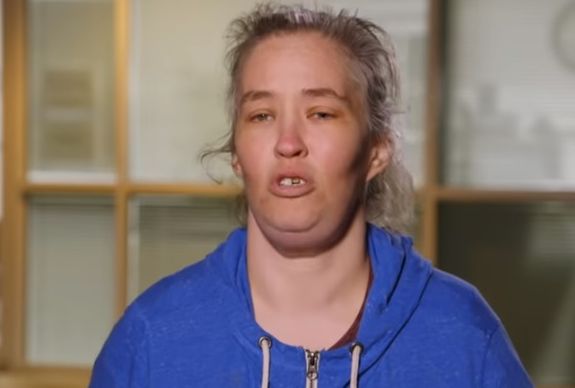 " … You don't want to hear that your mom spent a million dollars on crack, ya know, [for] a year," she said. "That's not something you really brag about or can bring up in a conversation because it's kind of embarrassing really."
Mama June Shannon's drug addiction playing out on TV has also hindered Lauryn's ability to find employment.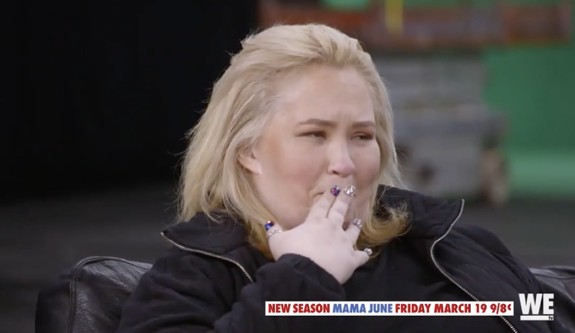 "I've had things happen, especially during Mama's addiction where like, I was trying to apply for jobs and they wouldn't hire me because they see what was going on with her," Lauryn revealed. "One specific job … I was going to work at an outlet place and the lady, like, that's the first thing she brought up. She was like, 'Your mom is all in the media and I don't want that brought to work.' But it's like, just because my mom is a certain type of person, doesn't mean that I am."
Lauryn, who's expecting her second child with husband Josh Efird, recently shared her pregnancy news with June, who initially told the 21-year-old she didn't need another child. In addition to being Alana's guardian, Lauryn is a mom to three-year-old daughter Ella.
"But I think that I do pretty good, as far as taking care of Ella and also managing, taking care of a 15-year-old," Lauryn said. "But [Mama is] excited."
Still, Lauryn admits there are challenges to the responsibilities she's taken on, as she reminds fans that she and her husband work normal jobs and still struggle financially.
"We're not millionaires, we're not Kim Kardashian, ya know?" she said. "We don't make that kind of money. And it is stressful when, like, some months we had to let bills pass because Alana needed a new pair of shoes, or sometimes we had to let a bill pass because Ella needed new clothes. We always make sure that the kids have more than we had at their age."
Lauryn said there isn't a timeline for when she plans to leave reality TV, but when she does, she will likely continue sharing content with fans on YouTube.
'Mama June: Road to Redemption' is currently airing on Fridays on WEtv.
RELATED STORY: 'Mama June' Star Lauryn "Pumpkin" Shannon Announces She's Expecting Second Child with Husband Josh Efird; Reveals Strange Reaction Mama June Had to the Baby News
(Photos: WEtv; Instagram)