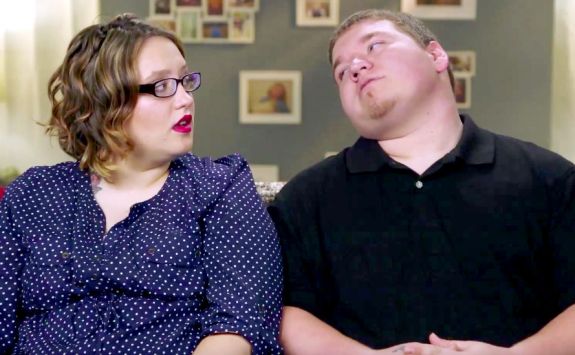 Another baby is on the way for Mama June: From Not to Hot star Lauryn "Pumpkin" Shannon and her husband Josh Efird.
Pumpkin— who is already the mother of three-year-old Ella, and has custody of her 15-year-old sister Alana "Honey Boo Boo" Thompson— announced on Friday night that she is pregnant again.
"Well the secret is out for everyone to know now!! Baby Efird #2 coming 2021, Pumpkin wrote on Instagram. "After almost 3 years we are finally having another blessing and couldn't be happier."
Not everyone in Pumpkin's family "couldn't be happier" about the baby news though. In an interview with People magazine, Pumpkin revealed how her somewhat-estranged mother– Mama June Shannon— reacted when Pumpkin told her she was pregnant again.
"I did tell my mom about the pregnancy. At first, she's kind of like, 'Well, you don't need another one,'" Pumpkin said. "But she always says that."
Pumpkin didn't seem too bothered by her mother's opinion, though.
"But I think that I do pretty good, as far as taking care of Ella and also managing, taking care of a 15-year-old," she said. "But [Mama is] excited."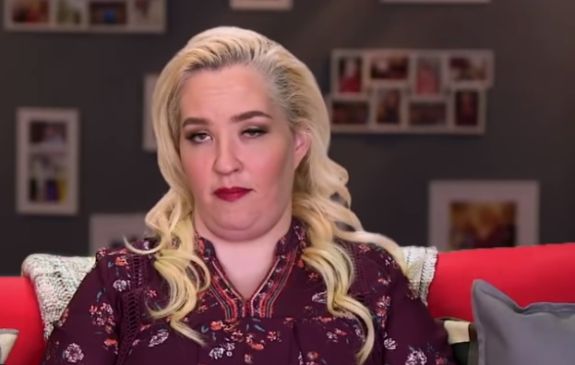 On the currently airing season of the family's reality show, Mama June: Road to Redemption, Pumpkin and Josh have been open about their marital struggles, but their squabbles obviously didn't get in the way of baby-making.
Pumpkin told People that she and Josh were surprised to find out that she was pregnant.
"I think all of us, we're excited, but it's also nerve-wracking in the same sentence," she said, later adding, "We also weren't trying either, but we weren't preventing. Everybody knows Ella's 3 now, so it's taken me that long to get pregnant. Because for a while, I was on birth control and then I got off of birth control for a year-and-a-half. And then I found out that I was pregnant."
Pumpkin said that, after she got off birth control, she wasn't getting pregnant and she had begun to wonder if she would be able to have a second child.
"[Josh and I] had already come to terms [with the fact that] Ella may just be our one and it just being us and we're going to be okay," she said.
As for how Alana is taking the baby news, Pumpkin says the teen has felt like a fifth wheel.
"I think Alana is excited, but Alana also kind of feels like a burden only because now we have Ella and she wants us to be able to move on with our life," Pumpkin said. "She thinks like an adult. And it's like, those aren't the things that you should have to be worried [about]."
Pumpkin recently defended her little sister against Internet trolls, who attacked Alana for her weight. She reminded the online haters that her sister is "still a child" and "has feelings."
Pumpkin is due later this summer, and says she plans to find out if she's having a boy or a girl.
'Mama June: Road to Redemption' is currently airing on Fridays on WEtv.
RELATED STORY: Lauryn "Pumpkin" Shannon Defends Sister Alana "Honey Boo Boo" Thompson After Critics Comment on the Teen's Looks: "She's Still a Child Who Has Feelings"
(Photos: WEtv; Instagram)