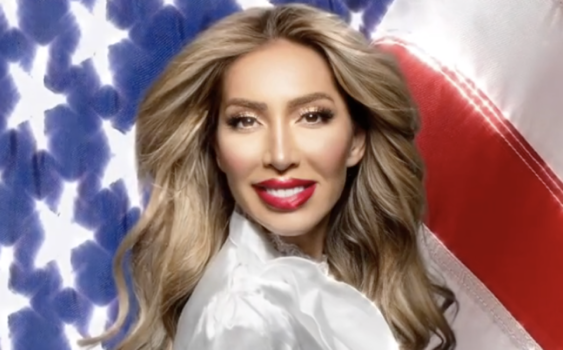 Former Teen Mom star Farrah Abraham hopes to add "politician" to her resume of complete and total randomness and according to her, she's more than qualified.
Farrah announced just weeks ago that she planned to formally announce her run "for a government position" as soon as she hit the big 3-0 on May 31. She told Fox News last week that entering her thirties means she's "going to turn into a whole other person."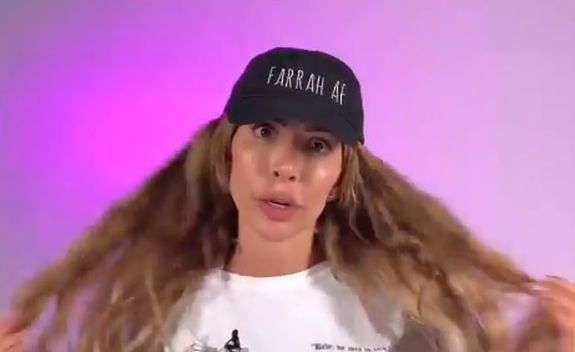 Farrah said she's exploring running as a representative for her local district as opposed to a mayoral position.
Let's take a moment to mourn the fact that Farrah will not become the mayor of Los Angeles….
She is not, however, ruling out a run to become a Senator. No…seriously…
"I am passionate about advocating for my community. I understand the government situations are pretty toxic right now but as far as I'm concerned, I'm used to death threats, I am used to a toxic environment and I fight like no other person for rights within kids and women and creating safe environments," she said.
If elected to office, Farrah said her main focus would be children's rights and women's rights.
"That's what I sponsor," she explained. "That's what I give my money to right now."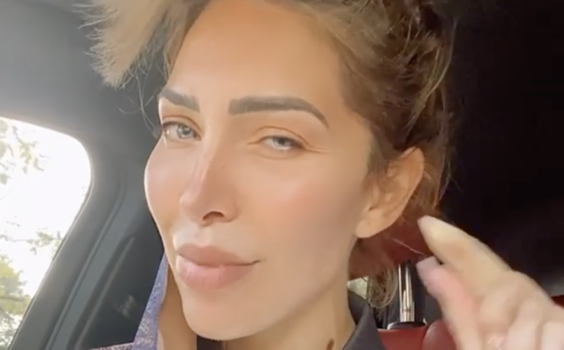 As for any public scrutiny she may receive for her political decisions, Farrah said she isn't worried, because the nay-sayers are all "haters."
"Every survey I've seen myself on has been filled with haters," she said. "Even if no one votes for me, I'm just happy I'm speaking up about things I want to see changed. I hope this helps younger people know they have the right to run for government positions and to change things as they would like to see them," she said.
Farrah, the self-proclaimed "top female celebrity in our nation," went on to inform her haters that she will use their hate to motivate her.
"I have so many people who mislabel me or only hold me to being a reality TV star or a very young woman. I think that's the survivor in me and the overcomer. I take their ignorance and I turn that into gold for me," she said.
Farrah also claims that she's been working with two therapist and a psychologist in recent years to overcome some traumas from her past. Despite the improvements Farrah has (allegedly) made, one thing remains: Her inability to form coherent sentences, as proven by her latest serving of Farrah Speak word salad she put on Instagram this week. (There's a lot to unpack in this lengthy post – you've been warned.)
(As always, the Farrah Speak has not been left unchanged to preserve its "Farrahocity.")
"Well I hope this post isn't used against me later in court, BUT I'm officially in the 30's CLUB ! Gotta say I still feel like a teenager," Farrah wrote on Monday. "I guess all the teen mom shaming was all BS in my twenties so ladies take that weight off your shoulders and stand with confidence.
"To all women who allow rape culture, stand by very bad men, tell their kids, friends to not go to authorities and do not stand by victims of abuse who are violated and still get taken advantage of. No matter how hard it is please always be on the right side of history keep consent number 1 … .
"Teen moms are hero's who fight to be treated equal with rights and all," Farrah continued. "They deserve just as much respect as a 40 year old mom. This year my friends/family respected I literally could only handle my parents around me, even though I cried, laughed, lost it before I arrived and my birthday was canceled twice before this and I finally got strength to have a low key party I am grateful for, I'm grateful I still got an excuse to hug my baby that's now a young lady, see my dad get seasick, have so much sea food & my mom repeat all of her behavior after countless therapy … ."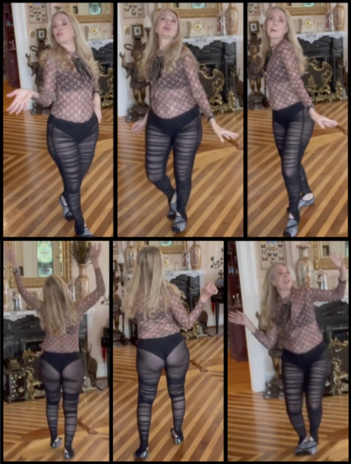 Farrah wrapped up her post by giving "20's Farrah" props for being the girl that "fought the good fights, helped communities, didn't get sucked into dumb celebrity drama, allowed herself to be beyond male sexist inequality, cared for child development, social justice and broke many bad cycles."
Oh, and "20's Farrah" also allegedly "changed history from production, parents, mental health, wellness, legal, our sex lives, entrepreneurship and business."
Before signing off, Farrah assured her followers that her 30's will be a new chapter – one "that will rock the nation."
"Time to action it," she said.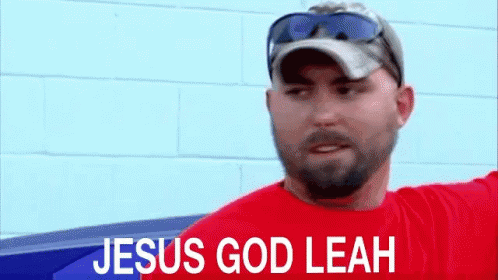 RELATED STORY: Dr. Drew Pinsky Reveals Why He Doesn't Call the 'Teen Mom' Cast Out at Reunions for Their Bad Choices: Says Fans Who Want Certain Girls Fired are 'Disgusting'
(Photos: Instagram; MTV; YouTube)