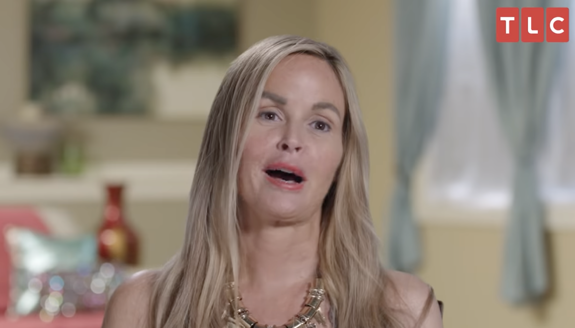 Stephanie Davidson has revealed some behind-the-scenes secrets that she says she learned while filming 90 Day Fiancé Season 8, calling the reality series a "game" that she became acquainted with "very quickly."
The 52-year-old, who appeared on the show with ex Ryan Carr, explained to In Touch Weekly that after each couple is cast on the franchise, they are assigned several producers, and because these producers work as independent contractors, things can get competitive when it comes to bringing the juiciest footage.
"My first [producer], you know, he would be like, 'OK, now say this and be really sad about it.' And then the same exact situation, he goes, 'Now say it and be happy.' And so he wanted several ways of it being said. Cause then, you know, the editors and the executives, they have plenty to pick from," she said. "I then, after then working with two or three other producers along the way, I got to know the game. It's like, 'Aha, they're all trying to [out] do one another.'"
Stephanie said she believes the executive producer typically comes up with an idea of how they would like storylines to play out for specific couples – storylines that may change as filming continues – and the producers must then work to get footage that fits those guidelines. In addition to having a hand in the show's storyline, Stephanie said executive produces also have a say in how the female cast members dress.
When it was time to film confessional interviews, Stephanie claims she was told to find a dress with a "plunging neckline" that would show "more boob."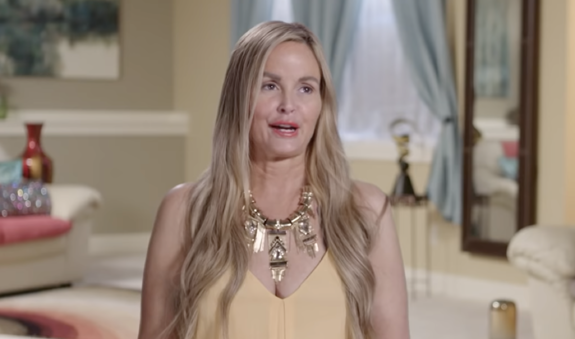 "I became friends with a lot of the crew and they could tell I was upset by that, being sexualized on a '90 Day Fiancé' show," she said. "One of them took me aside and said, 'Well, Stephanie, you won't have to worry about the Tell-All.' What they used to have all women do is sit, they had to wear very low-cut things, and then they had to sit with their knees propped up on these like lounge chairs, so everything, and then like lean forward and then you couldn't see it.
"They sat on there, but then everything then plunges forward," she continued. "And he goes, 'I just want you to know, I know you're upset right now. But you won't have to deal with that at the Tell-All. They've changed that rule."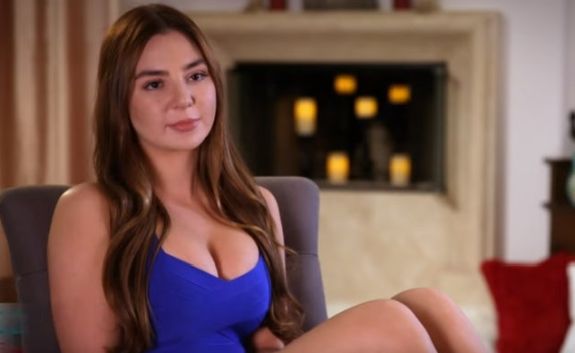 (This "rule" was called out by fans back in 2018, according to In Touch Weekly, as viewers began to question the seemingly awkward position in which some of the cast was sitting.)
Since sharing her "90 Day" experience, Stephanie said other cast members from the franchise have reached out to share their own production experiences, many of them similar to her own. Stephanie speculates that some of what goes on behind-the-scenes of the long-running TLC series may contribute to the issues within the "90 Day" relationships.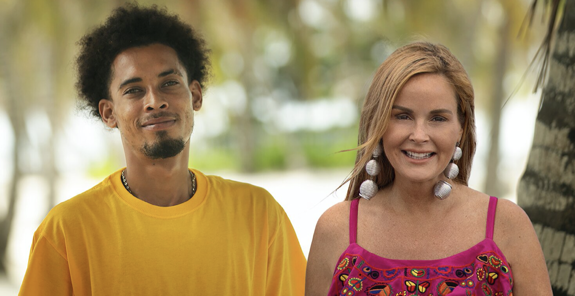 "They go to great lengths to make a great story at the expense of, what possibly could have been a couple – in my opinion – staying together," she explained. "But when you find out you've been deceived, obviously some things are unforgivable."
RELATED STORY: "90 Day Fiance" Season 1 Couple Kirlyam & Alan Cox Welcome Their Second Son: See the First Baby Photos!
(Photos: TLC; Instagram)