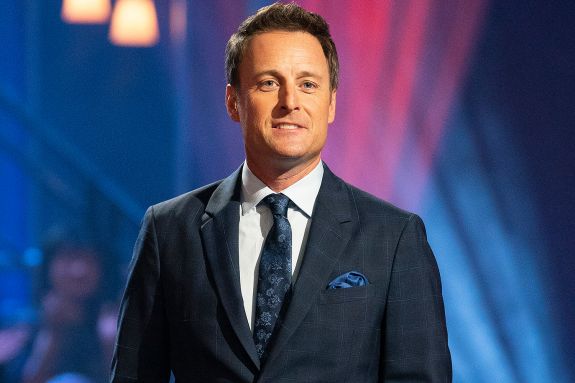 Chris Harrison has handed out his last Fantasy Suite card.
The longtime host of all of the Bachelor Franchise shows took to Instagram on Tuesday to announce that he is leaving the Franchise for good, despite saying in February that his leave from hosting shows like The Bachelor, Bachelor in Paradise and The Bachelorette was "temporary."
Chris stepped away from franchise earlier this year after he defended contestant Rachel Kirkconnell, who was being called out for her controversial racist past actions. During an interview with former Bachelorette Rachel Lindsay, Chris condemned "cancelling" Rachael for attending an Old-South-themed frat party, and instead suggested to Rachel Lindsay that Rachael Kirkconnell be given "grace" and "compassion." He later apologized for his words and demeanor toward Rachel in the interview.
In his farewell message posted Tuesday, Chris stated that he's "excited to start a new chapter" and that he's grateful for all of the friendships he's made during his nearly 20-year career of hosting 'Bachelor' shows.
"I've had a truly incredible run as host of The Bachelor franchise and now I'm excited to start a new chapter," Chris wrote in his Instagram post. "I'm so grateful to Bachelor Nation for all of the memories we've made together. While my two-decade journey is wrapping up, the friendships I've made will last a lifetime."
According to Deadline, Chris' sign-off comes at the end of an intense negotiations between Chris and the show and network higher-ups. The site reports that Chris will receive a huge sum of money, in exchange for keeping the terms of the negotiations (and other 'Bachelor'-related tea) private.
"Harrison will receive a rose of his own in the form of mid-range eight-figure payoff and promise to keep his mouth shut, I hear," Deadline's Dominic Patten wrote on Tuesday. (By the way "eight figures" means an amount over $10 million.)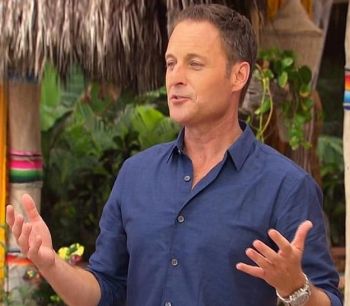 He also stated that an agreement was reached while the premiere episode of Katie Thurston's season of 'The Bachelorette' was airing on Monday.
"The confidential settlement with franchise producers and distributor Warner Horizon was finally reached after one more flurry of back and forth between the parties and 'Bachelor' broadcaster ABC on Monday night," the site reports. "A motivational undercurrent, so to speak, throughout was Harrison lawyer Bryan Freedman pledging to unleash the Shiva of lawsuits exposing a swath of 'The Bachelor's alleged dirty laundry unless his Gersh-repped client emerged feeling the financial love."
News that Chris' exit from the franchise is permanent comes just days after it was announced that comedian David Spade and several others will step in for Chris to host this summer's season of 'Bachelor in Paradise.' (Former 'Bachelorette' stars Tayshia Adams and Kaitlyn Bristowe are hosting the current season of 'The Bachelorette.')
Judging by the comments left on Chris' post, not everyone was happy to see Chris go. In fact, many former 'Bachelor' and 'Bachelorette' stars expressed their support to Chris in their messages.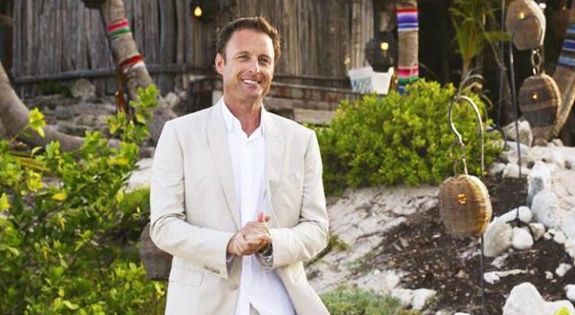 "Love you brotha. On to bigger and better things," former 'Bachelor' Ari Luyendyk Jr. wrote.
"It will never be the same. Love you buddy," former 'Bachelor' Sean Lowe wrote.
"It will never be the same. Truly the end of an era," frequent 'Bachelor' show star Ashley Iaconetti commented. "Thank you for all the years of hard work and love you put into the show. I have a lump in my throat writing this. Can't wait to see your next move. I love you."
"You are truly irreplaceable as a host, thank you for all the years you put into this show and making it what it is," Kaitlyn wrote. "No one does it quite like Mr. Chris Harrison."
"Congrats on the run buddy," former 'Bachelor' Jason Mesnick commented. "The general public doesn't have any idea how much you helped us cast members members deal with the behind the scenes of the TV world. Looking forward to seeing you soon."
Chris has hosted or co-hosted nearly every 'Bachelor' show in the Franchise since it started in 2002. In addition to 'The Bachelor,' 'The Bachelorette' and 'Bachelor in Paradise,' Chris was the host of Bachelor Pad, Bachelor Live, After Paradise and The Bachelor Winter Games.
No permanent replacement host has been named yet.
You can watch the interview Chris did with Rachel Lindsay that started all of the controversy below:
RELATED STORY: Chris Harrison Won't Be Hosting 'Bachelor in Paradise' Season 7, Will Be Replaced By David Spade & Other Comedians
(Photos: ABC; Instagram)