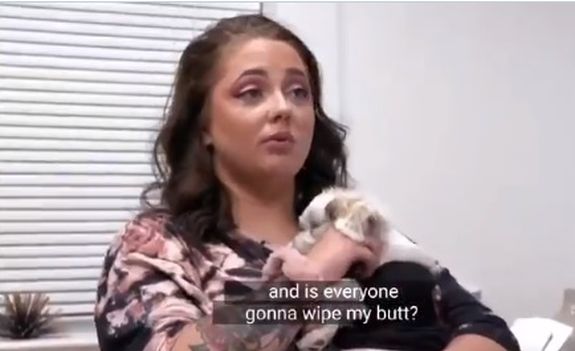 Gather 'round kiddies, because it's time for a Very Special Episode of the Teen Mom 2. A lot of crazy stuff is about to go down: Jade basically buys a new body from the Dr. Not-Miami (which means that she hopefully won't have the Pampers-butt poor Briana got). Speaking of Briana, she meets up with Jade to help pump her up about getting her new butt glued on.
The Ashley always gets weirded out when they do crossover scenes featuring more than one girl. It's kind of like when Urkel appeared on Full House. There was just something unnatural about the universes crossing and Urkel giving Stephanie advice about wearing glasses, or Uncle Jesse trying to teach Urkel how to be cool.
It's confusing, it's wrong and it's just plain weird. Everyone needs to stay in their own storyline!
We start things off in Indiana, where Jade tells us she's happy that Sean has stopped shoving an engagement ring in her face and has gone back to basically being a placeholder on her couch. (Gotta make sure those cushions get even wear!)
She has too much going on to think about letting Sean put that ring on her sausage finger. After all, she's heading down to Miami soon to get her butt sliced, diced and pureed into something that looks better in neon green Fashion Nova dresses.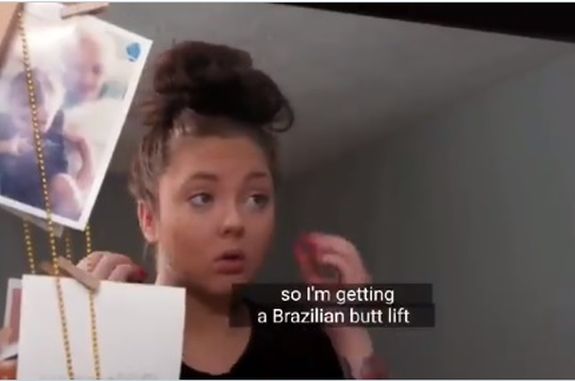 Jade says she's a "confident person" but she's not happy with how her rump currently looks, so she's going to have the Brazilian Butt Lift surgery and lipo. (I mean, can you even be on 'Teen Mom 2' if you haven't been butt-lifted? After all, Briana, Brittany and Kail have all subjected themselves to this horrorfest in the name of a nicer butt.)
Jade explains that a doctor will be carving out some of her stomach fat and placing it into her butt.
I think that's nice…
Sean isn't thrilled that Jade's getting the butt lift.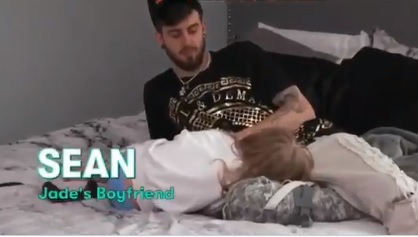 Jade calls up Briana to get some advice about the upcoming butt carving. She explains that she is literally bringing everybody she knows to Miami with her for the surgery.
Accompanying Jade will be her mom, (the ever-trashtastic Christy), her dad, her best friend, her best friend's son, Sean and Cllouie.
Um…are they planning to transport all of these people via circus train? Or, better yet, will they just high-tail it down to Miami in a car like the Beverly Hillbillies, with Christy strapped to the roof in a rocking chair, clutching her pack of Menthols as her greasy hair blows in the breeze?!
JESUS GOD LEAH!
Briana then asks Jade if they'll be "putting her to sleep" for the surgery.
Um…generally they don't carve fat out of someone's stomach and jam it into their butt while they're awake…do they?!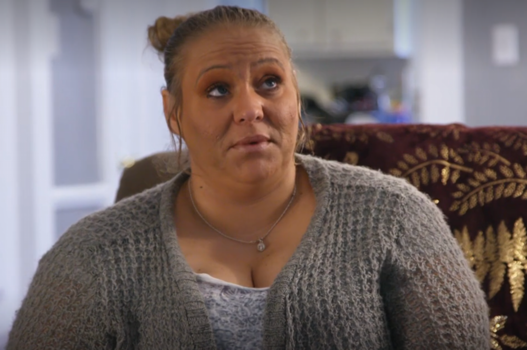 Bri informs Jade that, after the surgery, she won't be able to get up, or do anything for herself.
So…she'll basically be living Sean's life for the next few weeks.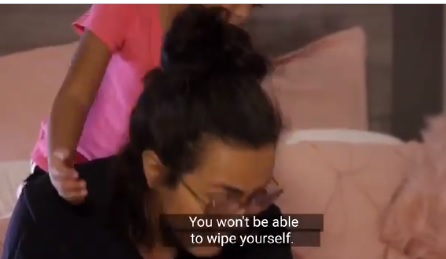 Jade then drops a bombshell that Christy will be taking care of her wounds…since she used to be a surgical nurse.
WAIT…WHAT?!?! Christy was once trusted with patients— and access to prescription pads?!?!! Did we know this?
Briana tells Jade that, getting her "body done" (um…) made her feel "20 times more better" about herself. (UMMM!)
After talking to Jade about her upcoming slice and dice courtesy of Dr. Not-Miami, Briana tells Roxanne that Jade is "clueless" and has no idea what she's getting into – aside from bigger pants, that is.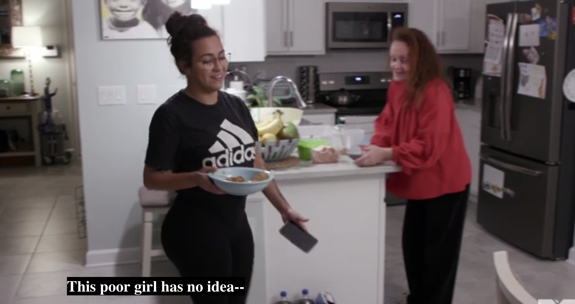 Briana says that, since everyone else in the United States is going to Miami for Jade's surgery, she'll go too. Bri stresses the heap of pain that's in store for Jade, and Roxanne insists that Jade needs to have her mom in Miami with her while recovering from surgery.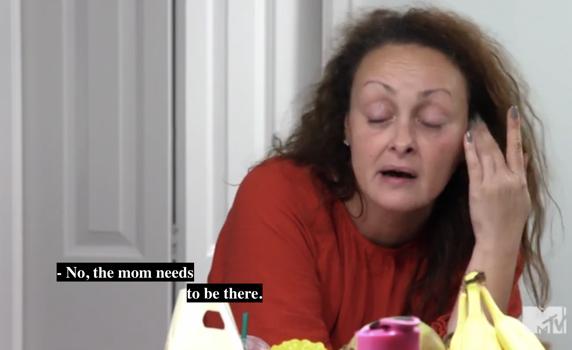 Briana assures Roxanne that like her, Jade's mom also loves a free vacation/meal, so Christy will definitely be around to help. (And by "help," we mean rummage through Jade's purse for loose coins, sneak in some orders from Jade's Amazon Prime account, load up on cartons of cigarettes using Jade's debit card, and most importantly, volunteer to pick up all of Jade's pain medication from the pharmacy.)
We then get a flashback of when Briana had one of her many butt surgeries. We get to watch the clip where a dazed-and-confused Bri wakes up to see Javi I gawking at her.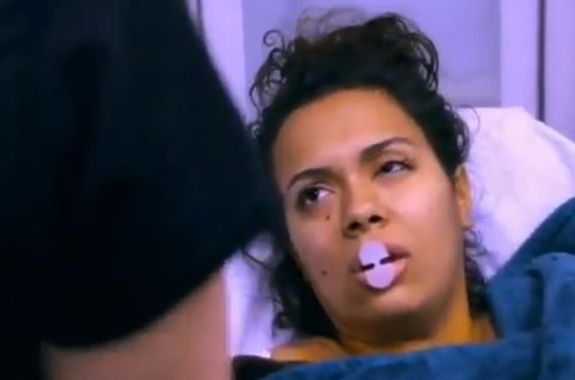 Roxy encourages Briana to tell Jade to do "the faith" and pray…and stuff.
While Briana and "Shirley" head to Miami, Devoin and Nova hang out and cook some food together before Devoin heads out of town himself. Devoin tells his friend Dre that he's going to Atlanta in a couple of days to do a podcast with Kail…Briana's co-star, the ex-wife of Javi I and Briana's nemesis.
DUN.DUN.DUN!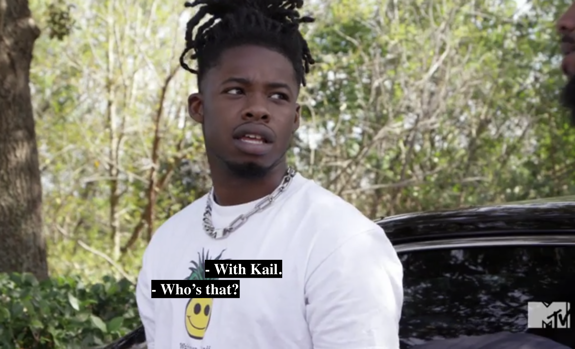 Devoin explains to Dre that Briana used to date Kail's ex-husband. (Well, to be fair, Devoin said that "Briana used to f**k her baby daddy." I think that's nice…)
Dre (like the rest of us) is down for the messiness of it all. Devoin goes on to tell Dre that Briana has insulted him as a father and he doesn't really care about pissing her off at this point. He even says he'd be willing to write "F**k Briana" from his "verified 'Gram", so we know he means business.
NOT THE VERIFIED 'GRAM!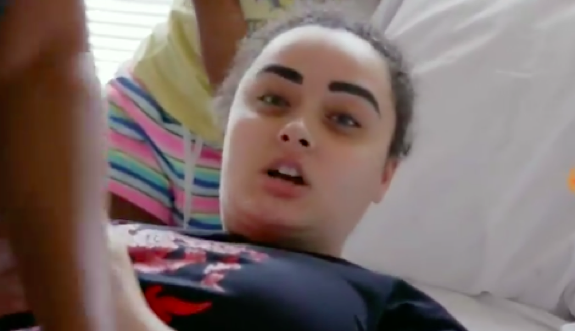 Once Briana and "Shirley" arrive in Miami, they settle into their rental and Jade comes over to talk about her upcoming surgery, her non-engagement to Sean, her sausage fingers and more.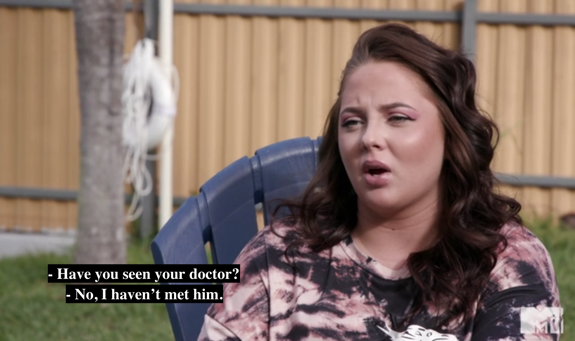 To "help" her friend calm her nerves before going under the knife, Briana tells Jade she was basically on her death bed for days after her surgery. While this might not be the best thing to say to someone who's already stressing out about an upcoming surgery, it's definitely not the worst thing Briana could've done…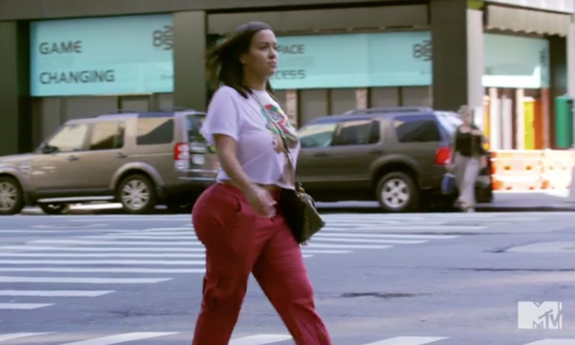 Sadly, we'll have to wait until the next episode for the butt carving to begin!
Not to be outdone by Jade and Briana's crossover storylines this week, Kail welcomes Devoin onto an episode of her Coffee Convos podcast. Before finalizing plans, Kail calls her co-host Lindsie Chrisley to talk about the "overwhelming" requests they've received from fans asking that they start some drama bring Devoin onto their show. Kail thinks Devoin deserves the opportunity to talk because he doesn't get to do much of it on this show without fear of being pummeled with Roxy's pump.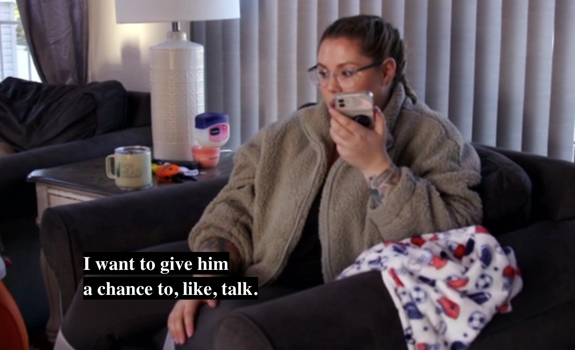 Kail gets to Atlanta early to record some podcasts with Lindsie before Devoin's arrival, because she watches this show and knew Devoin wouldn't have gotten there on time anyway. When recording day finally arrives with Devoin, he makes his way to Kail's rental to meet the girls and they immediately request that he throw on a 'Coffee Convos' hoodie and take a photo with them for shameless promotion/instant s**t-stirring.
Before they begin recording, Lindsie asks Devoin if "this is gonna be bad" and he tells her it won't be for him, but Briana will likely "have an article" in response to Kail having him on as a guest. (I mean…we all know there's a #LinkInBio coming from this charade.)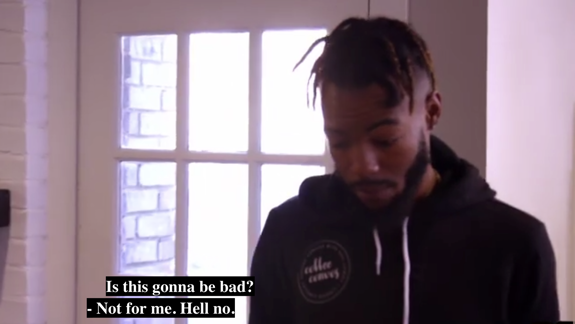 Kail says she doesn't want the episode to be a "bashing-fest," she just wants to give Devoin an opportunity to talk/make himself look good, which will really grate on Briana's nerves even more than them talking crap on her.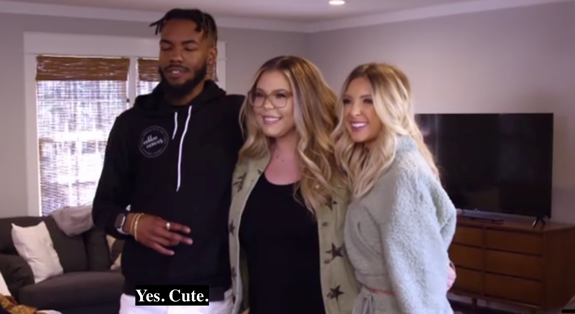 Over in California, Ashley is driving herself, Four-Browed Bar and their daughter Holly around town before explaining to viewers that she is the family chauffeur because Bar got a DUI "a while back" and he can't drive.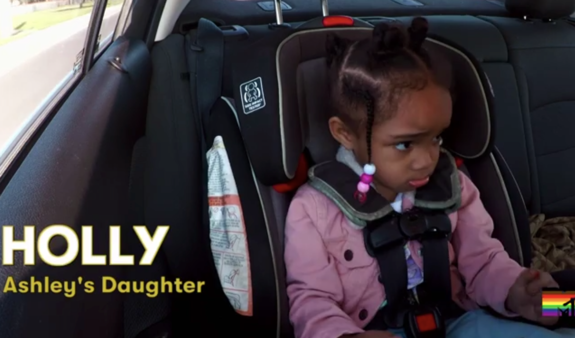 Ashley says she's tired of driving Bar around and may soon hand him a bus pass and send him on his way. Before she reaches her breaking point, however, Bar has a court date the next day, during which he will find out when (or if) he will have his driving privileges back.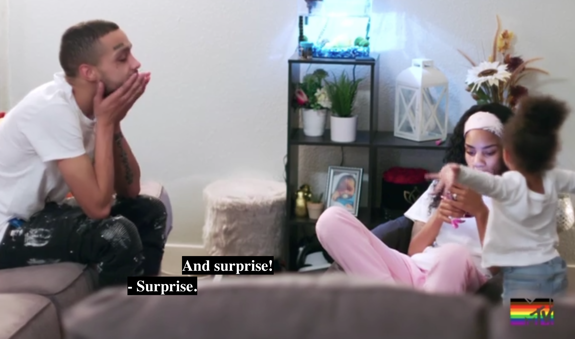 Bar tells Ashley the court date "shouldn't be too serious" and if everything goes as planned, they'll cut him some slack –and by slack, we mean the ankle monitor that's currently attached to Bar's leg.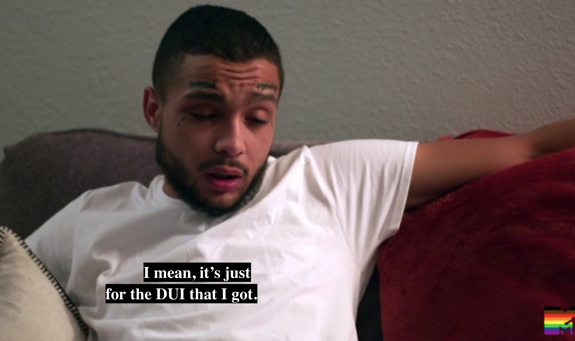 Ashley tells Bar to "go in there humbly with a lesson learned," to which he assures her that he "ALWAYS goes into court humbly." Bar also tells Ashley, "I ain't shiver."
Ashley goes on to list reasons why Bar should in fact be "shiver," given that "he's young, he's Black, and now he's with the courts."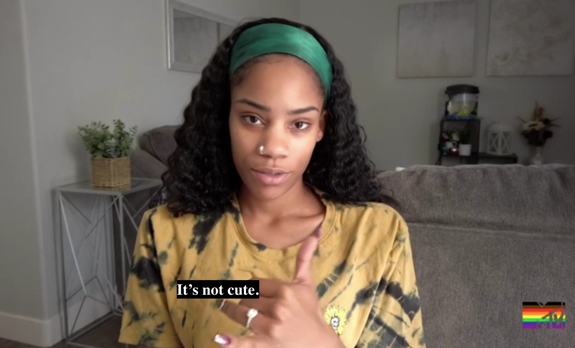 Later on, Ashley sits down with her friend Jessica to talk about Bar's court date and specifically how "irritated" she is about the whole thing. Ashley feels like Bar doesn't realize that his actions affect the whole household not just himself. Ashley just wants to get this court situation over with so the two of them can move on and plan their family brawl wedding.
The next day, Bar heads off to court (in an Uber) while Ashley sits at home with Holly. Three hours later, he gets home, still sporting his court-issued cuff.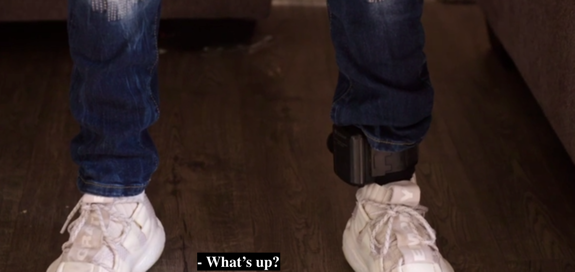 Bar says he has to go back to court in two weeks because "they put it off." Meanwhile, his attorney is still trying to get him a deal that doesn't involve him having to learn the city bus route.
Finally we head down to Ye Olde Holler to check in with Leah and the girlseses. (Also…where's Mama Dawn these days? I miss the days where she would just randomly pop into a scene in a "housedress," say some inappropriate things about Leah having sex with whatever husband she was married to at the moment, and be on her ding-dang way!)
Anyway, Leah and the girlseses ain't got no Covid, so they're busting out of the quarantine! (As you may remember, that dern Jeremy Lynn done brought The Covid right to their doorstep!)
It's the twinseses' birthday, so Corey Tyler asks them if they feel old and if their backs are hurting yet.
"NO!" Ali says. "I'm just 11! I'm not…30!"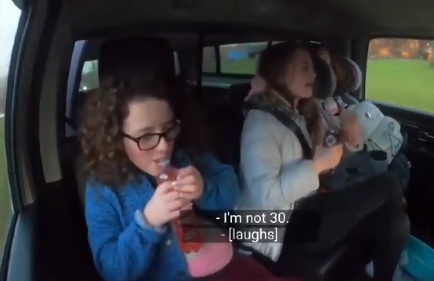 Later, the girlseses are all decorating for the twinseses' "Zoom" birthday party. Leah's assorted family members all pop onto the 'puter to wish the twinseses a happy birthday. Victoria and her litter 'o' naked kids are there, watching as Leah and Aleeah dance on the camera.
(Mama Dawn doesn't make an appearance, sadly. I guess her ding-dang dial-up Interwebs were down that night.)
The next day, Leah ditches the girlseses so that she and Victoria can trek it out to the trusty park so that Leah can ambush Victoria and ask her (on-camera, natch) when she started her period for the first time.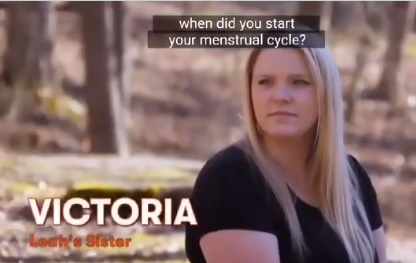 Victoria explains that she was in the fourth grade when she started "bleedin' from her area." (Those are actually her words, not The Ashley's, believe it or not.)
Leah then throws out another Leah-ism which The Ashley feels was just for her.
She says that she's not trying to be "exaggerate" (UM!) but she was traumatized when she started her bleedings.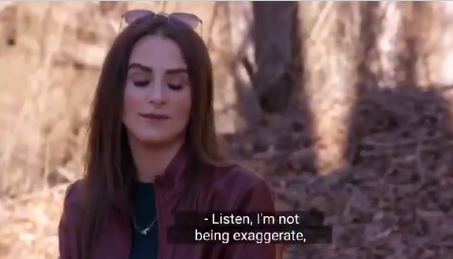 Leah says she had no idea what a period was when she started hers in fifth grade. (Apparently ol' Mama Dawn skipped "the talk" with her girlseses. Couldn't she have at least fired up the AOL and let her girlseses read about the periods online?)
Leah says the school secretary had to explain why there was "bleedings" coming from her lady garden.
Leah vows that her girlseses won't have to rely on a random school employee to explain that birdeseseses and the beeseseses to them. Victoria agrees that giving the girls a "men-a-stroll" (that's how she says it) talking is a good idea.
Naturally, of course, this "men-a-stroll talking" has to be done on-camera. Leah gathers up the twinseses to announce that's she's going to regale them with the story about when she started her first period.
Leah explains that she thought she was bleeding to death on the bleachers the day she started her "men-a-stroll cycle."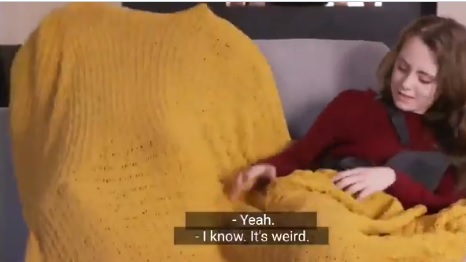 The girlseses both look like they wish they were dead. (Seriously, the only person enjoying this story time is Leah. Everyone else— the twins, the audience and most likely the camera crew are cringing.)
Leah manages to throw in a jab to Mama Dawn, telling the girls that their grandma didn't prepare her for her bleedin'. Leah asks the twinseses if this is awkward and Aleeah says no so, Leah being Leah, decides to up the cringe-factor by lunging at Aleeah for a high-five. Aleeah looks like she'd rather bleed to death on a bleacher than be part of this conversation.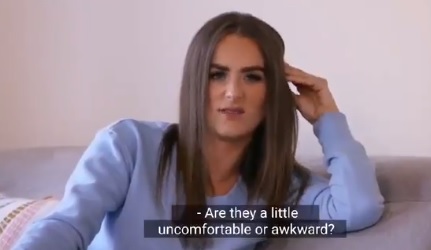 That's all for this episode! Click here to read The Ashley's recap of the previous episode of 'Teen Mom 2!'
(Photos: MTV)