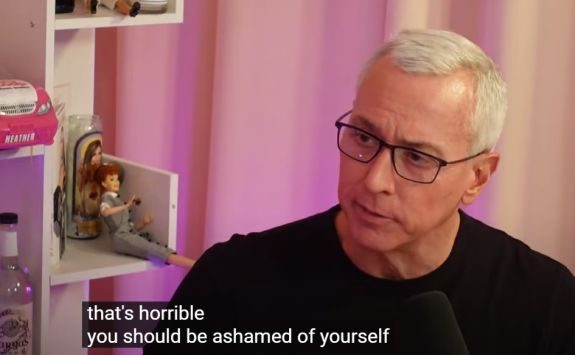 Dr. Drew Pinsky (and his trusty T-shirt/blazer combo) have been a mainstay at the Teen Mom Reunions for 11 year. In recent years, Drew has caught a lot of flak for going easy on some of the girls (particularly Amber Portwood) during his interviews at the Reunions.
In a recent interview with Heather McDonald of the Juicy Scoop YouTube show, Dr. Drew finally revealed why he doesn't ask the girls the hard-hitting questions that many fans would like him to. He also discussed how mad he gets when the "rabid" 'Teen Mom' fans vocalize on social media that particular girls deserve to be fired for their actions.
Drew seemed to be particularly angry that fans wanted to take away the girls' incomes, calling fans that want to see certain girls kicked off the show "disgusting." He also discussed the 'Teen Mom' girls' various mental health issues, and his true feelings about Farrah Abraham, whom he said was "awful" to him a lot of the time she was on the show.
The Ashley has broken down some of Dr. Drew's most interesting comments into easy-to-read tidbits below.
On fans saying he's too lenient on some 'Teen Mom' stars, such as Amber Portwood, because he doesn't ask them tough questions at the Reunions: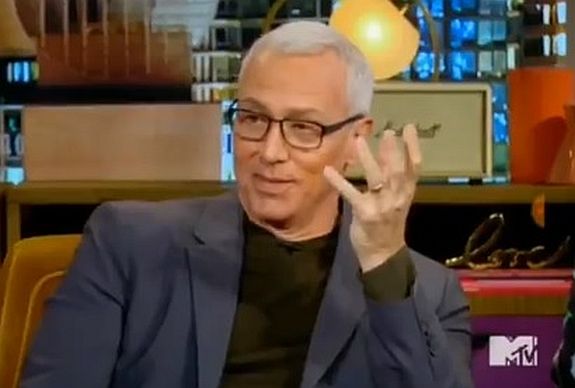 Dr. Drew said that, because he is a licensed medical professional, he has to work within different parameters than, say, Dr. Phil, who is not a licensed medical doctor. Because of this, he said, he doesn't call out the girls the way some fans feel he should.
"These people who want me to somehow attack a brittle mental health patient [like Amber], as though that's going to straighten her out? Gimme a break!" he said. "She's a complicated case with lots of significant issues. This 'call her out' notion is false. It is a flawed idea. It's not something that helps anybody.
"She's been in treatment for 10 years now," he added. "She was in prison for drug addiction. She's had consequences. She knows."
Drew said this is a reason he holds back at Reunions with some of the cast members.
"That's going to harm her. Why would I harm somebody who's got significant issues and, by the way, is doing everything they can to treat their underlying problem?" he said. "It's not like she's ignoring it. And, even if that's the case, and I would urge somebody into treatment, the way people imagine it on television is not the way you do it. It's not the Dr. Phil world. Dr. Phil does great television but he's not doing mental health services."
On Farrah Abraham: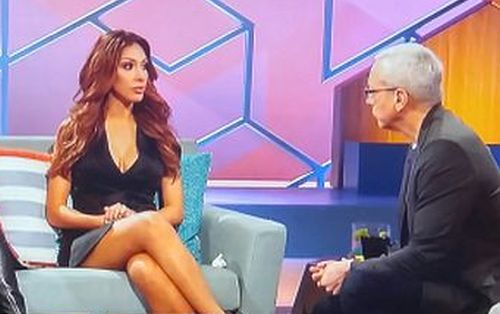 "I miss Farrah, I actually do," he said. "But, make no mistake, at times Farrah was horrible to me, awful. She would come out and do some of the wildest stuff because she was angry. I'm used to that with patients…and I noticed, in my last interview with her, she would just stonewall me…really being as obstreperous as possible."
Still, he says he was sorry to see the Backdoor Teen Mom (and her attitude) go when she was fired from 'Teen Mom OG' a few years ago.
"I told her, and I meant it, I said, 'Farrah I will miss you,'" Drew said. "I don't know if everyone else will but I will miss you. We spent a lot of time together."
On fans wanting him to attack the girls during interviews during the early years of the show: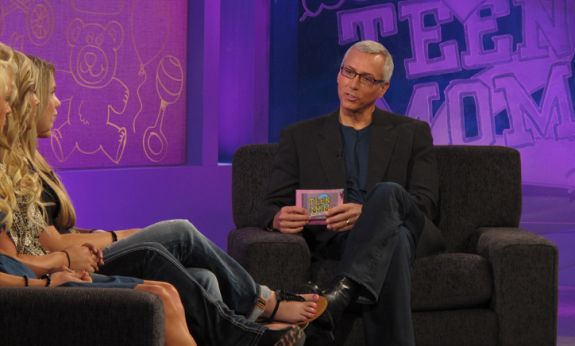 "When they were 16, 17, 18, it was a really scary time for me," he said. "I felt like we had to protect them and nurture them…and you had the same mindset with the [angry fan] mobs saying we should be attacking them on the air and setting them straight, confronting— all these types of words that mean nothing in the mental health world."
"That was a really scary time, particularly with Amber, by the way, because there was domestic violence," he added. "She was drug-addicted. She could have died through all of that really easily. That was tough. Once they became adults, it got a lot easier."
On the 'Teen Mom' fans wanting certain cast members fired: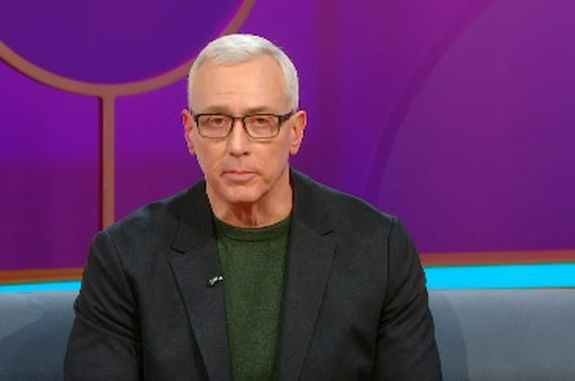 Dr. Drew defended the casts of the 'Teen Mom' shows, calling them "youths" (despite the fact that some of the 'Teen Mom OG' cast have already turned thirty years old and haven't been 'youths' for over a decade…)
"The 'Teen Mom' fans are into cancelling," he said about the fans who want to see certain cast members fired. "You're talking about [taking away] at-risk youths' only source of income? Are you f**king kidding me? You want to cut them off from their ability to support their children? Think about that, a**holes! You want them to be cut off.
"They've chosen— they're adults now— to take part in this thing where they make a living, and you want to take that away from them? That's horrible. You should be ashamed of yourself. It's disgusting."
Dr. Drew said that most of the 'Teen Mom' girls come from poor families and battle mental health issues.
"These are poor, at-risk youths from all over the country," he said. "And, let's be clear, teen pregnancy is a marker, it's a symptom of mental health issues. So they all have a spectrum of mental health issues…adolescents don't complain of depression and crying; they get involved in truancy and sexual activity and drugs. That's how they act out their mental health problems.
"Now that they're adults, they're starting to reflect back," he said, adding that he witnessed this at the recently filmed 'Teen Mom 2' Season 10B Reunion.
"Leah [Messer] was talking very vividly about why she got pregnant, and what was going on in her life," Dr. Drew said. "Essentially that she felt deeply abandoned and emotionally out of control, and she was craving some sort of closeness and contact and– boom!"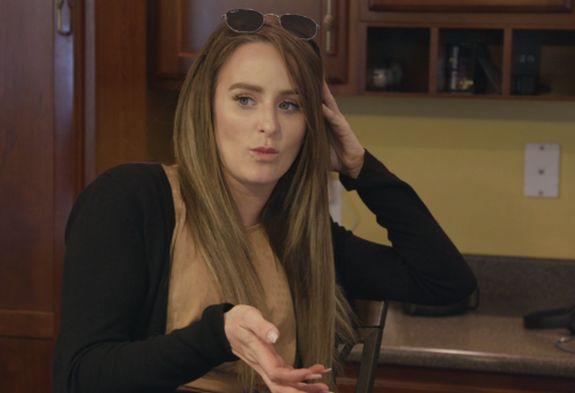 On the 'Teen Mom' girls' mental health issues: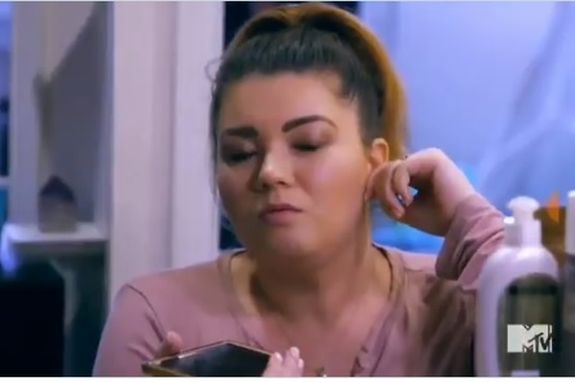 "Amber [Portwood] has a lot of mental health issues," Dr. Drew said. "I love Amber, but she has serious mental illness. She has a team that she works with and has worked with for years, much like many of the other [girls] that these rabid fans complain about. Not only do they have teams of mental health professionals, but their children have teams of mental health professionals."
He then commended MTV for the help they've provided to the girls on the show.
"MTV has gone to great lengths to get people the services and resources they need," he said. "They don't force them to do it…but they offer these things and a lot of them took advantage of that."
On who his favorite 'Teen Mom' star is: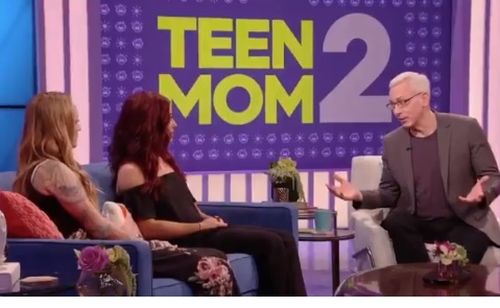 "Chelsea [Houska] is the easiest, but she has now left the program," he said. "Catelynn [Lowell]…she and Tyler [Baltierra] were always kind of special to me. They stay in close touch with me. They call me for all kinds of things, Catelynn does anyway. They all can call me, but Catelynn does."
Drew also talked about Catelynn and Tyler's relationship with their biological daughter, Carly, and her parents Brandon and Teresa.
"I think [Carly's parents] are sort of closing down access [to Carly] because they don't want the cameras and they don't want to be part of the story," he said. "[Her parents] have been lovely, by the way."
On what he thinks the impact of the show has been: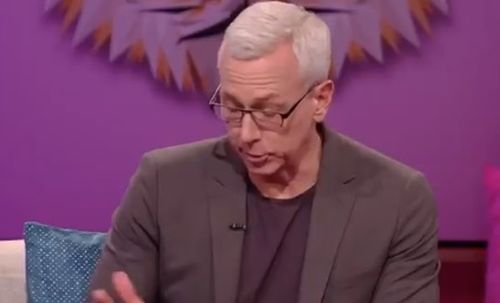 "The quarter 'Teen Mom' started airing was the quarter teen pregnancy started dropping in the United States, and now it's at the lowest level it's been since the 1940s," Drew said. "And, they've done two academic studies where they've got into communities and proven that the higher the viewership [of 'Teen Mom'], the lower the teen pregnancy. Two studies have proven it."
Drew said that putting girls on TV that people can relate to has helped.
"You get them invested in those characters, and you show them the consequences of their choices," he said. "They get that, and then I can come in and kind of explain things."
On what he does before each Reunions:
"They give me a package [of footage] and I watch the whole season," Drew said, adding that he and the production team work together on the questions that he will ask the cast at the Reunion.
"I come up with things that I want to get into with them, but [production gives me] cards of stuff we need to get to," he said.
You can watch Dr. Drew's full interview with Juicy Scoop below!
https://www.youtube.com/watch?v=q-ax0SFjerM