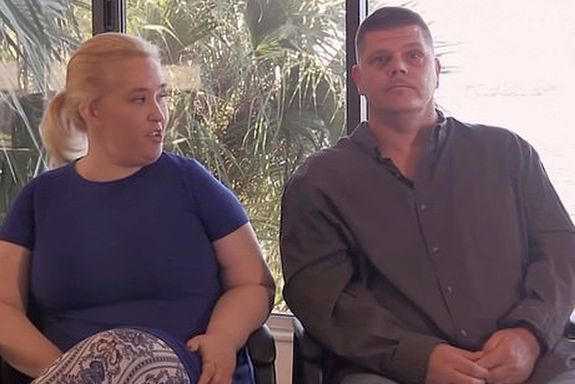 Friday's season finale of Mama June: Family Crisis left fans guessing as to whether or not Mama June Shannon has remained sober since the episode was filmed…and whether or not she's still with her bad news boyfriend Geno Doak.
This week, June and Geno seemed to answer both of those questions when they were photographed together near a Florida rehab clinic. The (formerly?) gruesome twosome strolled hand-in-hand for photographers, looking healthier than they have in months.
The photos were taken one day before the 'Family Crisis' finale aired.
Mama June was spotted out with her boyfriend Geno. https://t.co/fImXncSxH5

— HollywoodLife (@HollywoodLife) June 28, 2020
On that episode, Geno and June revealed that they had blown $150,000 on cocaine in six months, with June admitting that she and Geno could easily go through a couple of ounces of crack cocaine a day, resulting in a whopping $3,000 per day habit at its peak. June also admitted that snorting crack further contributed to her blindness.
"I started snorting it, lost my vision, and then I quit and then I went into using … just smoking crack," June shared. She revealed her drug of choice "has to be cocaine crack."
(June has battled vision issues since birth. During a 2018 episode of 'From Hot to Not,' she revealed, "I was born with cataracts and nothing was ever done. I went blind in my right eye four years ago and now my good eye is really bad.")
During the season finale of 'Family Crisis', June ended up ditching out on the outpatient rehab program that she had agreed to go to, but eventually she and Geno both ended up attending an inpatient 30-day rehab facility. Earlier this week, Dr. Ish Major— who has been helping June and her family during this season of 'Family Crisis'— confirmed that both June and Geno checked into rehab earlier this year.
"They went in very discreetly, very quietly, once they hit their rock bottom they went to a treatment center in Florida," the doctor told The Sun. (On the finale, it was revealed that Geno and June were not allowed to see each other while they were in rehab.)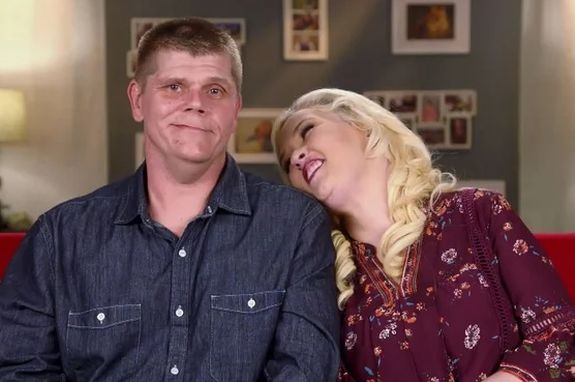 "We made it through inpatient together, so we're just gonna make a fresh new start for us," June said during the finale.
June has been attempting to get herself back into shape in recent months. She and Geno both underwent dental makeovers in April, and June has been posting on social media that she's trying to shed some of the weight she has gained since her original TV makeover several years ago on 'From Hot to Not.' Geno has also added some heft to his body in recent months, causing fans to comment on social media that he looked "clean and healthy," something Geno confirmed via Instagram comments back in March.
Last week, Geno posted an Instagram photo of himself on a scale (which stated that he currently weighs 303 lbs.) He attributed the weight gain to getting clean and "coronovirus" (which we can assume he means eating more while in quarantine).
"Oh my God I just got a scale today," he wrote. "Between June and I getting clean and the Coronavirus we totally need to lose some weight and this is not our combined weight this is only mine."
He told a person in the comment section that, "I get high off a good workout but COVID19 has made that a bit difficult too. However I feel good about my recovery. Thanks for the support."
While Mama June has stated that her family is getting another season of their reality show, WEtv has yet to confirm if the show will be renewed for a fifth season.
RELATED STORY: Dr. Ish Major Reveals Mama June Shannon & Boyfriend Geno Doak Checked Into Rehab Earlier This Year After They "Hit Their Rock Bottom"
(Photos: WEtv, Twitter, Instagram)