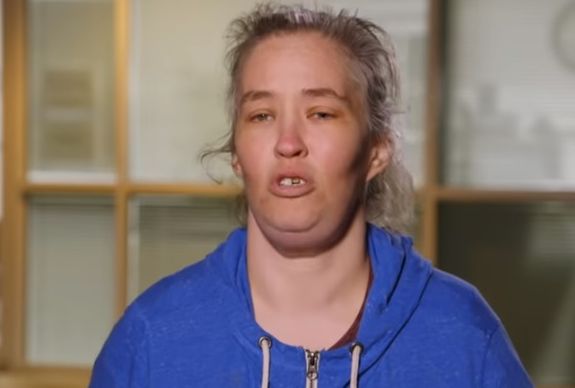 Mama June Shannon may not be fixing her troubled life, but she's at least fixing her teeth!
The Sun reports that the Mama June: From Not to Hot star recently underwent a dental makeover, courtesy of Florida cosmetic dentist Dr. Matthew Yantorni. Mama June's broken front tooth— which has been a topic of discussion on the latest season of her show "Family Crisis"— was fixed and she even managed to snag a mouth makeover for her boyfriend, Geno Doak, too!
According to the site, Dr. Yantorni first replaced the porcelain veneer missing from June's front tooth. She claims to have lost the veneer while chomping down on "fat cakes" last year.
AS.YOU.DO.
Due to June's failure to fix the tooth for such an extended period of time, the dentist needed to do additional work to make it fit into her mouth.
"Because the veneer was gone for so long, the tissue had become overgrown and no longer symmetric to the tooth next door," he said, adding that June's gums had to be contoured with a dental laser.
"I am happy to finally have gotten my tooth fixed," June told The Sun. "Now I have to watch the fat cakes so it doesn't break again."
"June left the office saying, 'Oh my gosh, I look totally different!' It's great to see those unsolicited and immediate emotional responses," Dr Yantorni said.
As for Geno, he had his mangled mouth treated as well. He received a root canal, had his cavities filled and had a missing tooth replaced.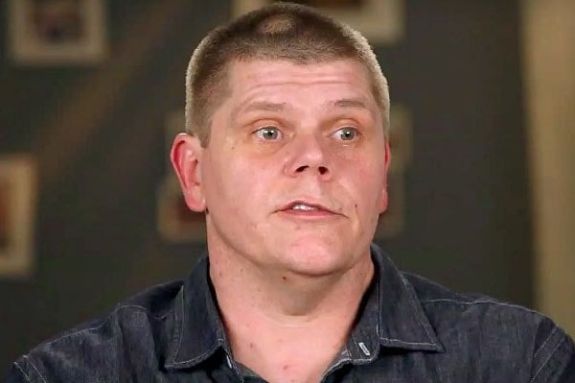 June and Geno are just the latest from June's clan to undergo extensive makeovers. Last month, June's daughters Anna Cardwell and Jessica Shannon were each gifted with extensive plastic surgery and cosmetic dentistry makeovers. (Their dental overhauls were done by a different dentist than the one who treated June and Geno, though.)
Click here to see more before and after photos of Mama June's mouth makeover!
'Mama June: Family Crisis' is currently airing on Fridays on WEtv.
RELATED STORY: Alana "Honey Boo Boo" Thompson Blasts Mama June Shannon in Stand-Up Comedy Routine
(Photos: WEtv, Facebook)