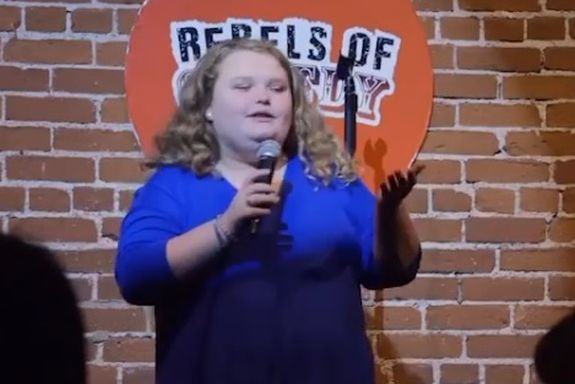 Alana "Honey Boo Boo" Thompson has traded in pageant tiaras for a stand-up comedy mic.
On Friday's episode of Mama June: Family Crisis the 14-year-old took the stage to try out her new stand-up routine, using her and her family's chaotic life as fodder. While some of Alana's jokes were somewhat self-deprecating ("I live in a double-wide with a bunch of triple-wide people"), it was her mother, Mama June Shannon, who served as the butt of most of Alana's funnies!
"My mama's had a lot of surgeries," Alana says at one point. "She had to get real skinny, real slim. She's been under the knife more times than Michael Jackson."
(That particular joke didn't make it to the stage, as Alana's joke coach encouraged her to steer clear of Michael Jackson jokes.)
While that MJ was off-limits, another MJ— Mama June— was still used as Alana's favorite punchline.
"Mama is having a tough time right now. That's okay, she'll push through. We just keep telling her to keep her chins up, all three of them," Alana told the audience. "Couple of them [chins] have hairs, it's okay though."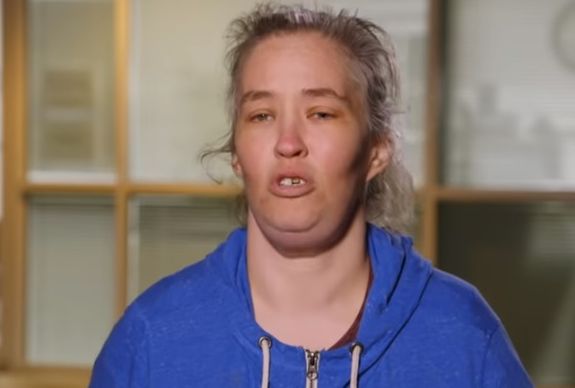 She continued to make cracks about Mama's weight, her soulmate-in-turmoil Geno Doak, and even her blindness.
"A lot of people ask, 'what does your mom see in Geno?' And the answer is nothing, she's legally blind! She can't see," Alana quipped.
"My dad Sugar Bear wasn't good for her. Geno wasn't good for her. Really the only man in her life that has been good to her is Ben and Jerry," Alana cracked later.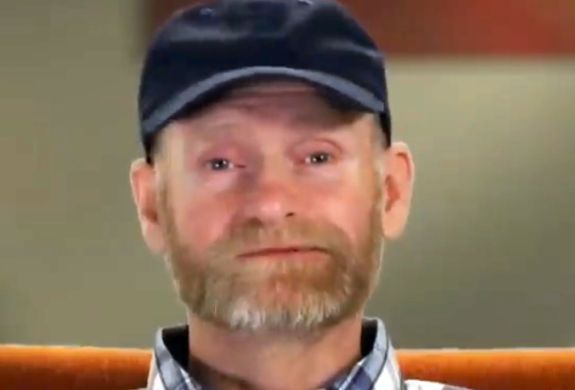 Alana even poked fun at her siblings.
"My sister's name is Pumpkin…which is the closest we ever got to a fruit or vegetable," she said.
"People do stand-up comedy, right? But stand-up in my house is, like, trying to get off the couch!" Alana joked later.
As The Ashley previously reported, Alana has been living with her older sister Pumpkin (real name: Lauryn) since around the time Mama June and Geno were arrested for drug possession last year. Mama June's alleged drug use has been a main story line on this season of Mama June: Family Crisis.
On Friday, a preview for the upcoming episode shows June finally agreeing to go to rehab. However, the drama isn't over yet. One of the producers says, "What our producers discover could send them off the deep end." Then we hear someone yell, "What the f**k, seriously?" and someone else begin to sob in the background.
Anyway, you can watch a clip of Alana's stand-up routine below!
RELATED STORY: Mama June Shannon Resurfaces in Weird Video to Promote Her Cameo Page; Encourages Fans to Buy Video to Wish People a "Happy Coronavirus"
(Photos: WEtv, Instagram)