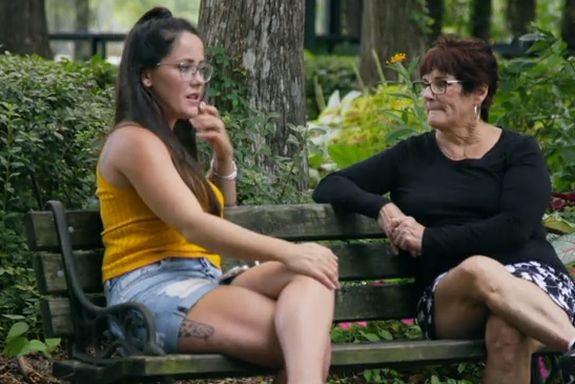 The never-ending mother/daughter battle between Jenelle and Barbara Evans rages on!
After The Ashley broke the news that Jenelle's 11-year-old son Jace was moving in with Jenelle on The Land full-time— due to Barb being unable to handle his behavior—Babs did some damage control, talking to TMZ on Sunday and denying that Jace is living with Jenelle full-time. Barbara claimed that Jace is only visiting Jenelle for days at a time to give him a change of scenery to do his online schooling.
This is not true, and The Ashley continues to stand by her story. (In fact, from what The Ashley hears, Jace will soon being attending the same in-person school that Jenelle's stepdaughter, Maryssa, does.) Jace is living on The Land now, and Barb and Jenelle will soon sign papers to make it legal.
On Sunday, Jenelle actually confirmed that The Ashley's story is the truth, despite what Barbara told TMZ earlier. (Jenelle agreeing with The Ashley happens about as often as Amber Portwood getting off the couch— almost never!)
Anyway, in a vlog posted to her YouTube channel, Jenelle gave her own explanation of what was going on with the custody of Jace, confirming what The Ashley reported about the move being due to Jace's behavior issues.
"His behavior wasn't the best at my mom's house," Jenelle said. "So we gave him many many many chances and told him he better behave. My mom just got fed up, she called me and said 'yup that's it, he's misbehaving again, I don't know how he's gonna do his school work and pass if he keeps it up.' Jace does half online school, half not."
She went into more detail later on in the video.
"Now my mom calls me to tell me she told TMZ, 'No, no, no, Jenelle doesn't have full custody,'" Jenelle said. "First of all, we have custody. We have split custody…me and my mom have split custody until we go to court and change the paperwork. But right now, Jace is living full-time with me.
"And this is because of his behavior; my mom can't handle it anymore," Jenelle continued. "She didn't want to tell TMZ the truth, and I understand that. I'm just saying very bluntly, we're not going to go into details, but, yes, Jace knows that I'm posting this and we discussed it. And he said, 'That's fine if you tell people that just, please, don't go into detail.' And I respect that."
Jenelle seems to be upset that Babs went behind her back (with the help of Jenelle's old manager) and submitted the story to TMZ. (As The Ashley stated in her last update, the Evans women are not currently getting along, due to this.)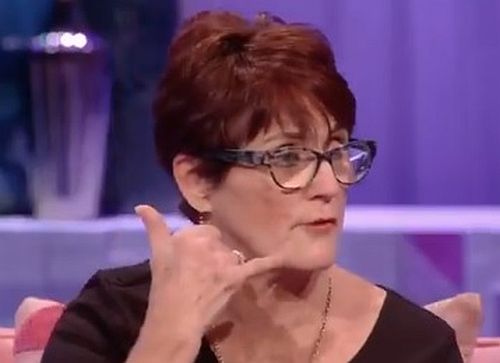 "Also, just wanted to point out, did my mom ask me if it's OK if she spoke to TMZ? No," Jenelle said. "Did she give me a heads up that TMZ was calling her and she was going to possibly speak to them? No. I'm very upset about this. I feel like it puts a big dent in our relationship. My trust just went down significantly for my mom."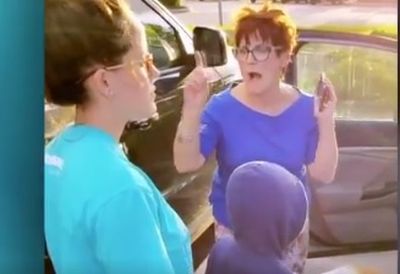 Jenelle says that she may tell Babs, "Leave me aloooooone!"
"I may give her the cold shoulder for a little bit," she said. "That's not my fault. Just putting my wall back up."
You can watch Jenelle's vlog below. (Skip to the 15-minute mark or so to hear her talk about Jace.)
RELATED STORY: Former 'Teen Mom 2' Star Jenelle Evans Claims to Have Regained Custody of Her Son Jace: Here's What's Really Going On (Exclusive!)