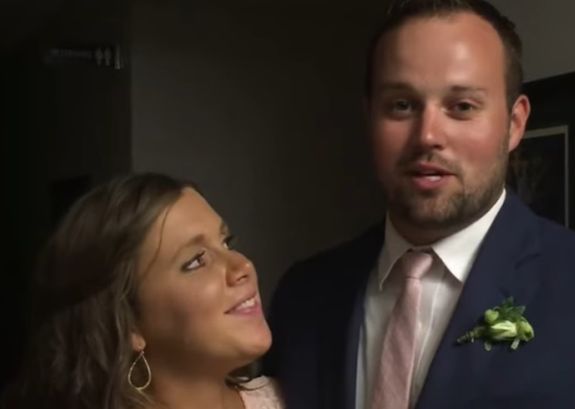 Anna Duggar is standing by— and sleeping by— her man!
The former Counting On star is reportedly staying with her disgraced husband, Josh Duggar, at the home of his court-appointed guardians, LaCount and Maria Reber, as Josh waits to go on trial for the child sex abuse material receiving and possession charges filed against him back in April. (While Josh's trial was originally scheduled to begin in July, it has since been rescheduled for November.)
According to The Sun, Anna— who is currently pregnant with her seventh child— is reportedly allowing her and Josh's families to watch their six other kids. (She is due to give birth to Blessing No. 7— a baby girl— this fall.)
View this post on Instagram
As The Ashley previously reported, Josh is currently not allowed to reside in a home with minor children, so he is unable to live with his kids. Josh has been ordered by the court to stay away from all minor children, except his own, whom he may visit with as long as Anna is present during the visit.
Because of this, Josh has been staying at the Rebers' home in confinement since being released on bail. According to The Sun, though, Anna is keeping him company most nights.
"Anna is spending most of her time with Josh at the Rebers', and her family have stepped in to help raise all their kids," the site's source reports. "She takes [the kids] to visit him or they are looked after while she's there alone, despite what he's been charged with she refuses to believe he's guilty."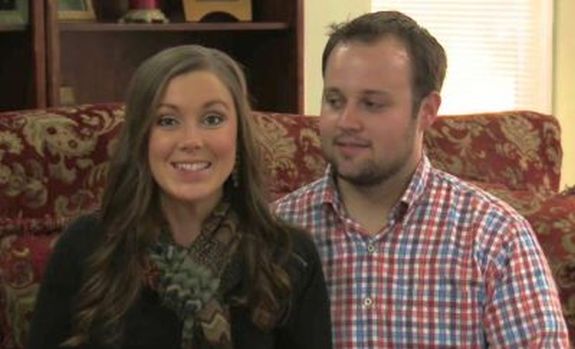 Anna is reportedly "not on good terms" with Maria Reber, due to Maria stating at Josh's bail hearing that she felt unsafe being in the house alone with Josh.
"Mrs. Reber doesn't really want [Anna] there because they don't get along," the site's source reports.
Last month, it was reported that Anna was also feuding with some of Josh's family members, and struggling to deal with the decades of prison time Josh is facing if he's convicted.
"Anna is really struggling with Josh's arrest, and she's still at war with his parents Jim Bob and Michelle," a source told The Sun at the time. "She has been pointing the finger at everyone else for what has happened to Josh. She's falling out with family members and isolating herself."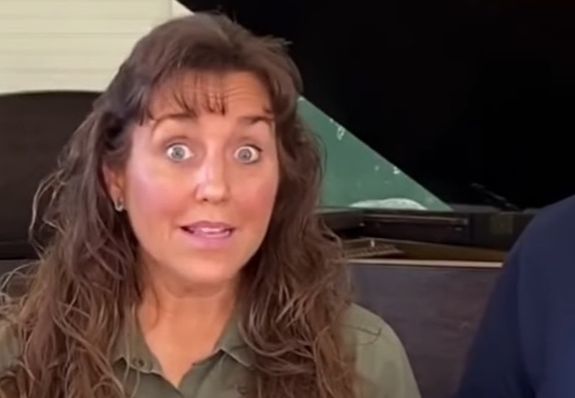 It appears that Anna's sister, Priscilla Waller, and her husband David are helping to care for Anna and Josh's six kids while Anna stays with Josh. (It is unknown if any of the Duggars are taking on babysitting duties as well.)
Anna has not made any sort of plan as to what she and the kids will do if Josh is convicted. The Duggar Family's TLC reality show, 'Counting On,' was cancelled by the network after Josh's arrest, and the family doesn't appear to have any more television projects in the works at the moment, so it's unlikely she will return to TV.
RELATED STORY: Delayed! Josh Duggar's Child P0rnography Trial Postponed Until Later This Year After He Requests "More Time to Examine Electronics"