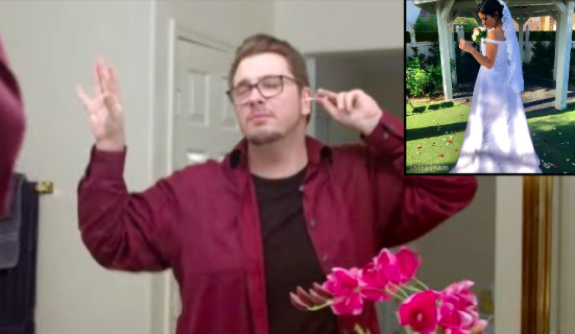 Colt Johnson is proving he's officially moved on since his divorce from Larissa Dos Santos Lima… and what better way to show it than by selling off wedding memorabilia, including your ex-wife's dress.
According to TMZ, the 90 Day Fiancé star did just that when he listed his ex-wife's bridal gown on the website FanBound for the reasonable price of $500. In the item's description, Colt posted a photo of Larissa wearing the actual gown on their wedding day (the shade!) along with a rather odd description.
"Own a piece of television memorabilia, the one and only famous wedding dress worn by my ex wife," the post read. "Finally, you can own a piece that is on par with Dorothy's ruby slippers and [Back to the Future] Delorean."
Colt's listing (and the description, which we hope was written with sarcasm) ultimately proved to be successful, as the previously worn gown has been purchased by one lucky fan… who may or may not be named Mother Debbie.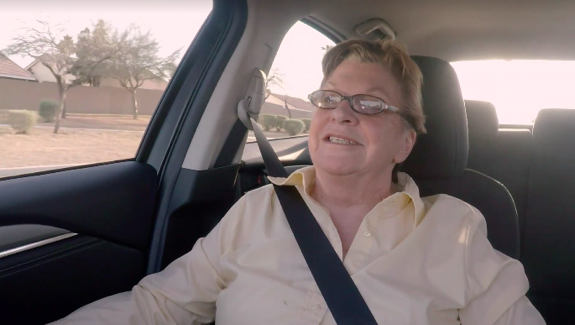 Let's just hope for the buyer's sake that the bad juju from Coltee and Larissa's tumultuous marriage doesn't come with the item. As you may recall, Colt filed for divorce in January following a physical altercation between himself and Larissa. After a months-long court battle, the "90 Day" couple's divorce was finalized in May.
While Larissa's gown is officially off the market, fans can still purchase a piece of Mr. and Mrs. Johnson history in the form of an unused wedding invite for $75. Better act fast, though… Colt says these hot items are in limited supply!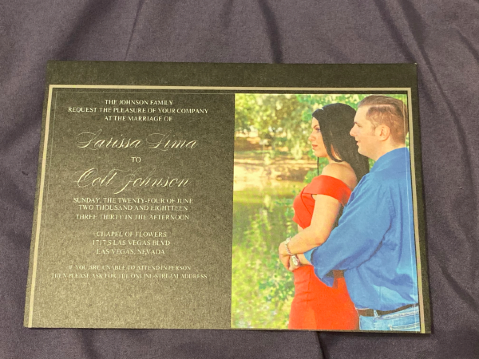 RELATED STORY: Upcoming Season of "90 Day Fiancé: Before the 90 Days" to Feature First Same-Sex Couple in the Franchise; Watch the Trailer & Meet the Season 4 Cast
(Photos: YouTube/FanBound, TLC, Instagram)