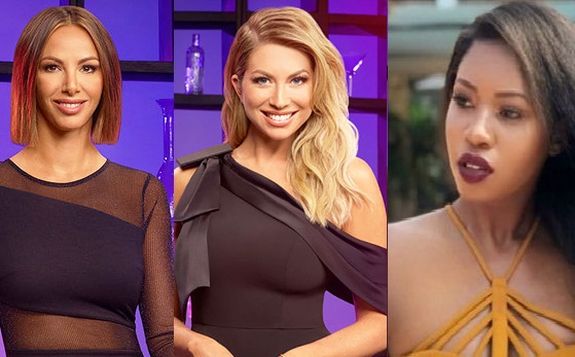 Several days after their former Vanderpump Rules co-star Faith Stowers exposed their shameful past actions against her, Stassi Schroeder and Kristen Doute each took to Instagram to issue formal apologies to Faith and promised to learn from their mistakes.
As The Ashley previously told you, Faith blasted Stassi and Kristen in an online interview with Floribama Shore star Candace Rice earlier this week, discussing what it was like to be the only African-American cast member on 'Vanderpump Rules,' and exposing the mistreatment Stassi and Kristen subjected her to, most notably the times in 2018 they called the police on her and tried to get her arrested for crimes she didn't commit.
After the interview went viral, several episodes of Stassi's Straight Up With Stassi podcast began to re-circulate, many of which contained racially insensitive comments made by the 'Vanderpump Rules' star.
(One example of these comments came from a 2017 podcast episode— posted below— in which Stassi stated, "I'm like, really sick of everyone making everything about race. Everyone giving their impassioned speeches about race and all of that stuff, I'm like, 'Why is always just about African Americans?'…and then, like, whenever they get upset then everybody has to go above and beyond to make them happy!")
It breaks my heart that this woman called the police on MY OWN friend @faithstowers when she heard a "black woman" was robbing a home. She profiled her when faith was verified to be at a nightclub that same night. We must realize the injustice that is going on in the world. #BLM pic.twitter.com/a1WKMYdg0Y

— Christine Quinn (@XtineQuinn) June 7, 2020
The backlash has resulted in Stassi losing multiple partnership deals, and both Kristen and Stassi's Instagrams being flooded with negative comments about their actions against Faith.
On Sunday, Kristen (who had been totally silent regarding the controversy) and Stassi (who posted— then quickly deleted— a feeble attempt at addressing it on Instagram Stories), each posted official apology messages to Instagram.
In her apology message, Kristen insisted that what she did to Faith was not due to Faith being African-American; however, she stated that she now sees how wrong she was.
"I have been taking some time to really process what I'm seeing, feeling and learning. And I need to address something specifically that happened a few years ago with my former castmate, Faith Stower," Kristen wrote. "Although, my actions were not racially driven, I am now completely aware of how my privilege blinded me from the reality of how law enforcement's treatment of the black community, and how dangerous my actions could have been to her.
View this post on Instagram
"It was never my intention to add to the injustice and imbalance," Kristen continued. "I'm ashamed, embarrassed and incredibly sorry. I will do better. I have to do better."
Stassi echoed Kristen's sentiments in her apology post, promising to learn from her past mistakes. Unlike Kristen, though, Stassi specifically apologized to Faith.
"Racially insensitive comments from my past have resurfaced. It is important that I continue to take accountability for what I have said and done, while pushing myself to do better," Stassi wrote. "I have grown significantly from the person I was then, and I am still filled with remorse and regret for the hurt I caused. I am grateful for the people in my life who continue to check me and push me to evolve into a more educated person.
View this post on Instagram
"I also want to address my former castmate, Faith Stowers," the post continues. "My emotions over something that happened between our friends outweighed my logic, and there is no excuse for that. I did not recognize then the serious ramifications that could have transpired because of my actions. What I did to Faith was wrong. I apologize and I do not expect forgiveness. I am also sorry to anyone else that feels disappointed in me. I am going to continue to look closer at myself and my actions— to take time to listen, to learn and to take accountability for my own privilege."
As The Ashley told you back in 2018, Faith said she planned to take legal action against Stassi – who she claims also accused her of being homeless while filming, of stealing Jax Taylor's car and of going AWOL during her time in the military. Faith did not provide an update on that this week, and has not stated publicly if she ever did file the lawsuit, or if she still plans to.
The girls' 'Vanderpump Rules' co-star, Brittany Cartwright, was asked about the controversy, with a fan specifically addressing something Faith talked about in her interview with Candace— 'VP' cast members calling Faith names and saying Faith's hair was "nappy."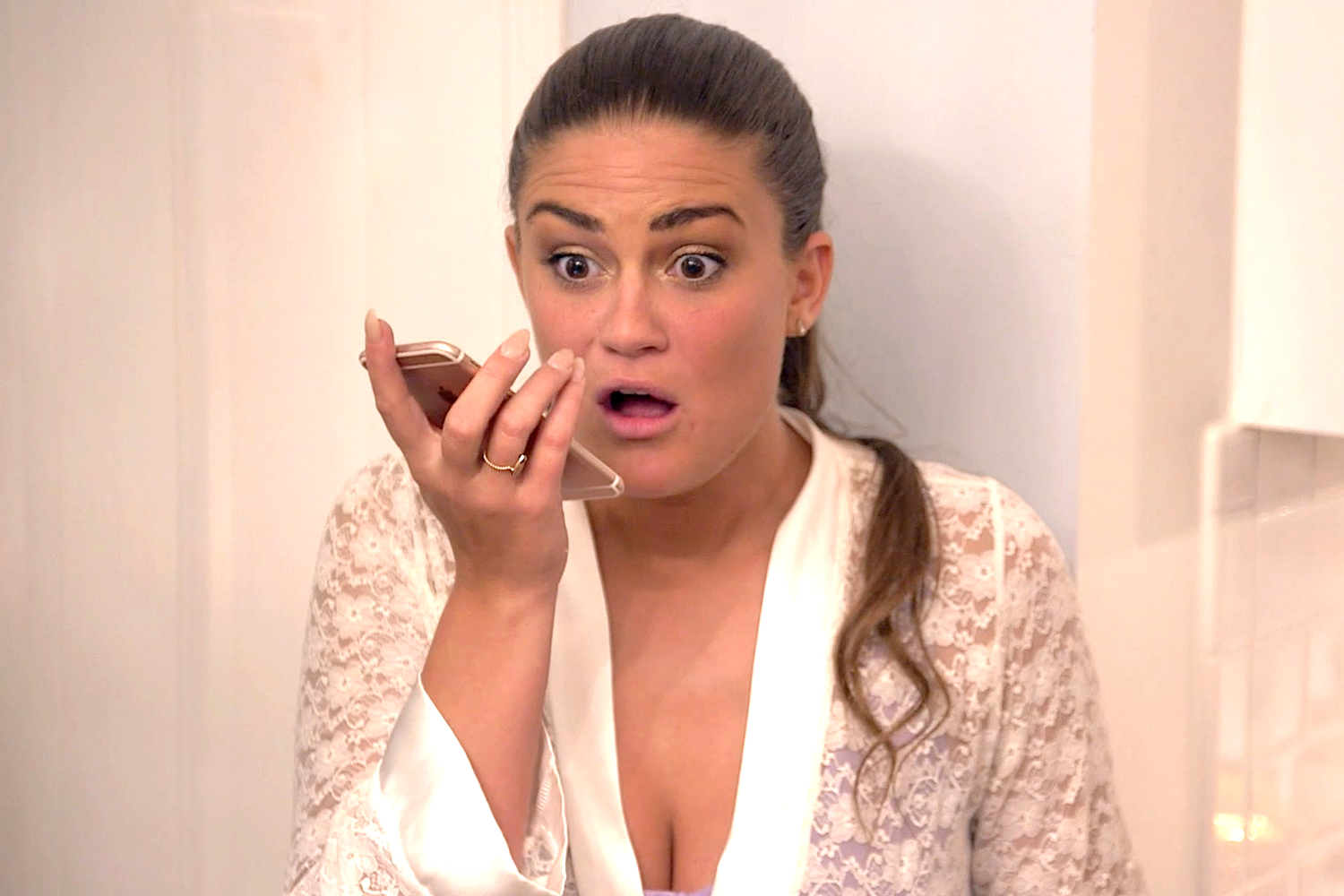 Brittany denied that she was one of those cast members who did those things. She did, however, state that she confronted Faith about what Faith had done to her. (Faith slept with Jax, who was dating Brittany at the time. Brittany and Jax are now married.)
"I had NOTHING to do with that," Brittany replied to a comment left on her Instagram by a fan. (She has since turned off the comments of the post.) "She knows I don't have a racist bone in my body. [Faith] hurt me really bad and never once apologized. I haven't spoken to her since the night I found out and I did not say anything about nappy hair. I yelled at her and I did that rightfully so like any other human being would if they had just found out what I did."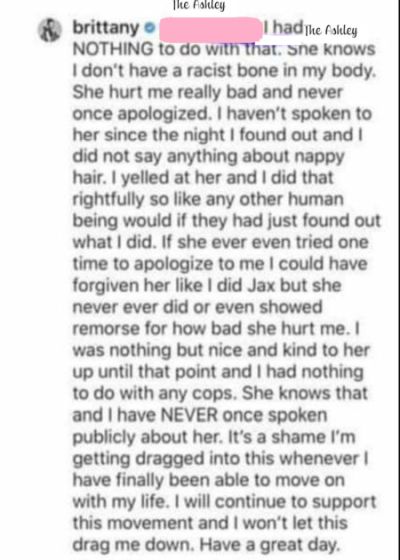 Brittany went on to say that her anger toward Faith was only because of what she had done and refused to apologize for, and that she was not involved in Stassi and Kristen's cop-calling hijinks.
"If she ever even tried one time to apologize to me I could have forgiven her like I did Jax but she never ever did or even showed remorse for how bad she hurt me," Brittany continued. "I was nothing but nice and kind to her up until that point and I had nothing to do with any cops. She knows I have NEVER once spoken publicly about her. It's a shame I'm getting dragged into this whenever I have finally been able to move on with my life. I will continue to support [the Black Lives Matter] movement…"
You can listen to Faith's full interview with Candace below!
UPDATE! On Wednesday, Bravo announced that Stassi and Kristen, as well as Max Boyens and Brett Caprioni have been fired from 'Vanderpump Rules' over their past racist words and actions. Click here for the latest details!
RELATED STORIES: 'Vanderpump Rules' Star Stassi Schroeder Loses Multiple Partnership Deals After Faith Stowers Spoke Up About the Way Stassi & Kristen Doute Mistreated Her
(Photos: Bravo, Instagram)