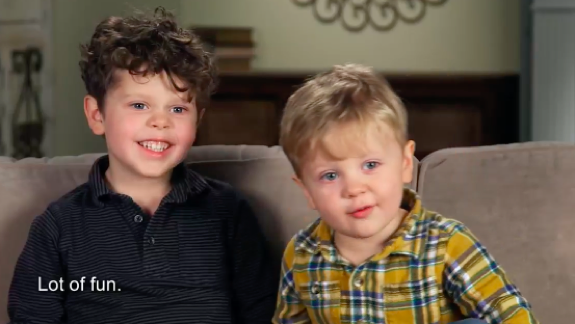 Break out the birthing tarps and fried pickles… Duggar and Bates blessings are in comin' in hot!
Both fundie families have new seasons of their respective shows, Counting On and Bringing Up Bates, premiering soon, so get ready for more babies, more over-crowded get-togethers and more cringy moments featuring Jim Bob & Co.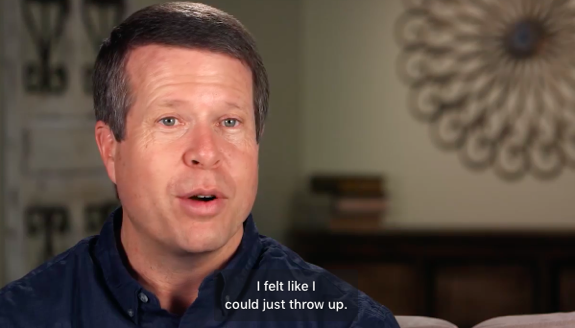 Earlier this week, TLC released the first trailer for the new season of 'Counting On', which looks at though it will feature more of Duggar daughter Jinger and her husband, Jeremy Vuolo. The trailer starts out with Jeremy bungee jumping, followed by the couple moving into a new home in California. (We also get a quick look at the family dressed up for some type of tacky Christmas sweater party, where at least two of the Duggar girls are wearing clothes ripped right out of Michelle's closet.)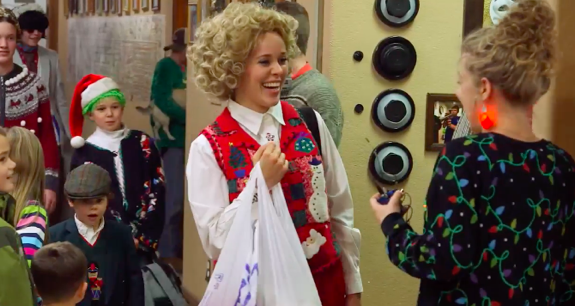 Jinger and Jeremy also use a pregnant JINGERbread woman (see what they did there?) to reveal to the Dugs over FaceTime that they are expecting their second child and Jessa, Duggar pregnancy documentarian, reminds viewers that there are 5 "girls" in the family who are pregnant right now, which is a new record, even in the Duggar family!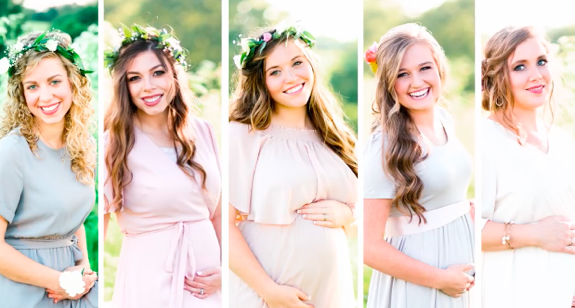 And, of course, this season will bring us all of the over-the-top gender reveals, baby showers, and toilet birthin' of the many Duggar grand babies blessings.
And— because there are currently no Duggars getting hitched— the family has to come up with random story lines to fill airtime. One of these story lines will be something called "The Duggar Dash," which consists of weird challenges and eating competitions.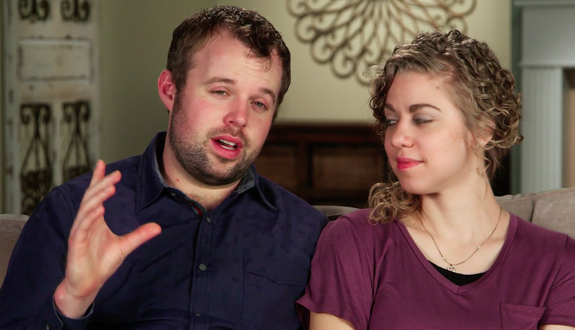 And, as per usual, the producers will be making sure to constantly throw it in Jana's face that she is neither married nor courting at the moment. In one scene in the trailer, Jana's hairstylists asks her if she has a boyfriend, and if she wants a relationship.
"It kind of gets tiring everyone asking," Jana later tells the producers.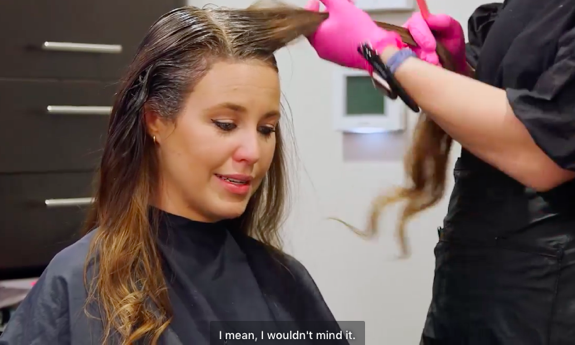 (In the new promo photo for 'Counting On,' all of the Duggar children and their respective spouses are shown holding their babies, with Jana awkwardly placed nearly front and center, standing by all by her single-girl self.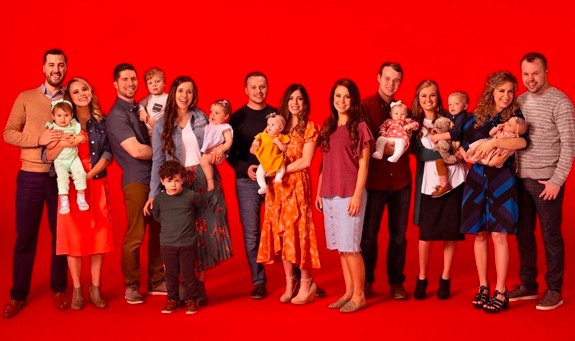 Aside from Jana socially distancing herself from eligible bachelors, the new season of 'Counting On' will also show the Duggars dealing with C0VID-19 crisis with the rest of the world. The Duggar girls are quick to put those sewing skills to work, whipping up masks for everyone, while the boys do literally nothing to contribute.
The producers ask Jim Bob and Michelle what they're most excited about in the next year and, of course, Michelle says she's pumped about the new batch of grand babies coming in the next year.
'Counting On' returns June 30 at 9/8 c on TLC.
The Bates Family, who will forever be chasing Duggar-sized fame and fortune, will return with the mid-season premiere of 'Bringing Up Bates' this summer. Like the Duggars, they, too, will be welcoming a boatload of babies this season… so get ready to for even more names to learn!
Carlin Bates Stewart and her husband, Evan, will be welcoming their first child and Tori Bates Smith and her husband Bobby, are expecting their second child.
In the trailer, Carlin can be seen panicking and freaking out that something is wrong with her baby as her mom, Kelly Jo, comforts her.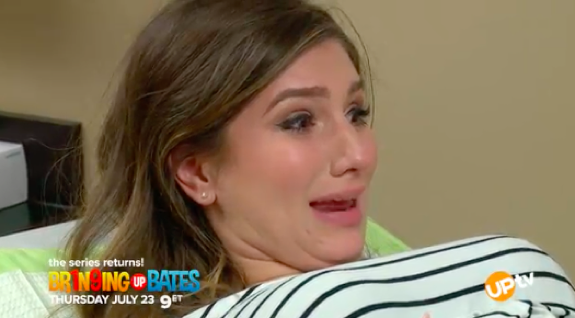 The family also welcomes home son Lawson from his three-month mission trip to the Philippines, while Trace gets broken up with and is forced to share all the details on camera. Fun!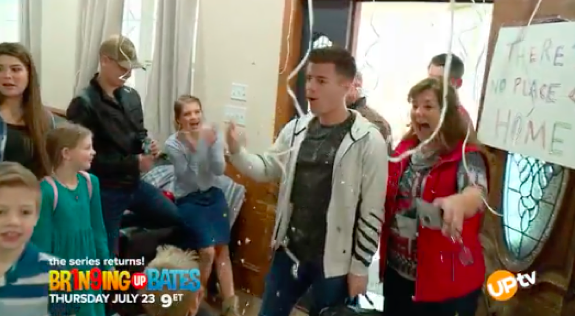 This season will also focus on how the Bates family is dealing with the lockdown from the pandemic, including how they are handling their local businesses.
"It's not even the same going into the boutique without you guys being here," Whitney says during a video chat.
We also see the whole family dressed up for a Roaring '20s themed party that looks like it's being held in some type of church fellowship hall.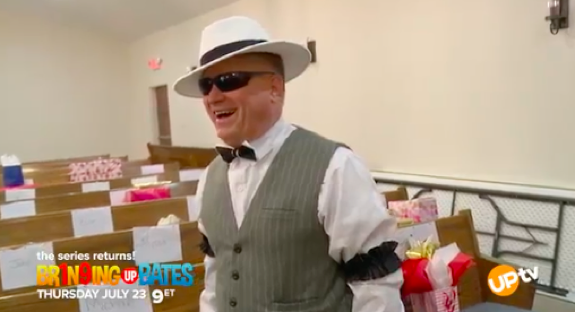 The mid-season premiere of 'Bringing Up Bates' airs July 23 on UPtv. Watch the trailer below!
RELATED STORY: 'Counting On' Stars Jinger & Jeremy Vuolo Are Expecting Their Second Child After Suffering Miscarriage
(Photos: TLC; Facebook; YouTube; UPtv)