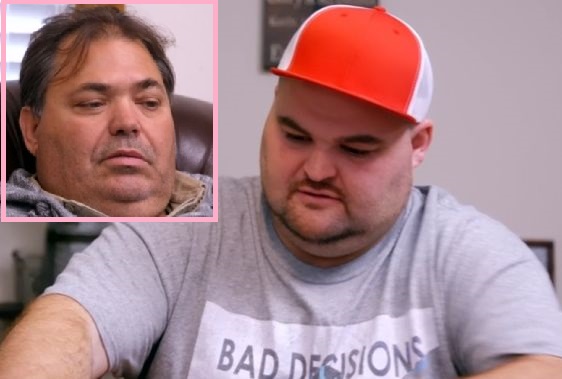 Gary Shirley's family finally has something to celebrate.
The Teen Mom OG dad gave fans an update on his stepdad Jody Patterson's health, two weeks after revealing that Jody was hospitalized and on a ventilator due to C0VID-19. Gary— whose mother Carol also had the virus earlier this month but has recovered— told fans that Jody's condition has improved since his hospitalization.
"Jody was hospitalized on May 13th with Covid-19," Gary wrote on Instagram on Friday. "His health continued to decline quickly within the first few days of being admitted.
"They tried different breathing machines, new Covid-19 drug trials, plasma transfusions, and antibiotics until the Doctors had exhausted all their options for Jody. On May 16th Jody was continuing to struggle with breathing, he was fighting 106 degree fevers and the Doctors suggested that Jody be placed on a ventilator and a drug induced coma.
"Today, after being on a ventilator for almost 2 weeks we are happy to announce Jody was weaned off the ventilator. He is only on 2 liters of oxygen thru a nose cannula and following simple commands. He has a long road of recovery which will involve physical therapy. Thank you ALL for your continued prayers, support and love for my mom, Jody, and our family."
In a post to Facebook that Gary was tagged in on Friday, Gary's mother Carol provided more details, letting people know Jody is still recovering.
"For all of those have been praying for Jody Patterson we are very thankful Jody is out of the coma he is off the ventilator on 2 L of oxygen through her nose canal," she wrote. "Still running a fever of 102. They put him on a new antibiotic they think will help with that and now talking about therapy. Thank you so much for your prayers he's not out of the woods yet thank you for continued prayer."
'Teen Mom OG' fans will best-remember Jody from several episodes from Season 7, in which he and Gary took DNA tests to see if Jody was Gary's biological father. Although the tests showed that Jody was not Gary's father, he has remained active in Gary's life, as well as the lives of Gary's kids.
RELATED STORY: 'Teen Mom OG' Dad Gary Shirley Says His Stepdad Has C0VID-19
(Photos: MTV, Instagram)