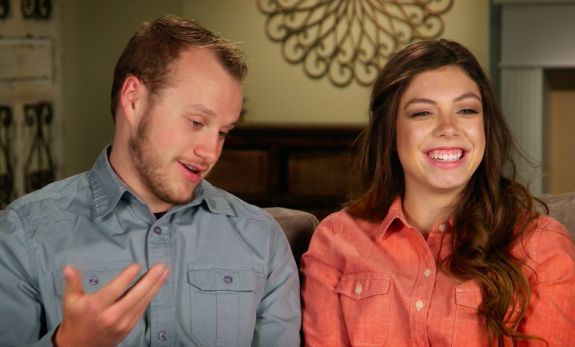 The Duggar babies just keep coming!
Josiah Duggar and his wife Lauren announced on Monday that they have welcomed their first child. In an interview with Us Weekly, the Counting On stars revealed that their baby girl came into the world on Friday afternoon.
Josiah and Lauren named their daughter Bella Milagro. (Baby Bella shares Lauren's middle name, which means "miracle" in Spanish.)
View this post on Instagram
While the Duggars tend to prefer Fundie-style home births, it sounds like things did not go according to plan for Lauren during her labor and delivery. (In one photo released to Us Weekly, it appears that Lauren is in the hospital.)
"After a long and difficult labor, our girl arrived," the couple told Us Weekly. "When we finally got to see and hold our precious Bella Milagro all the pain instantly went away. We can't believe she is ours — she is so perfect! She definitely has lived up to her name which means, 'beautiful miracle.' Today we are basking in God's goodness!"
The magazine reports that Bella weighed in at 6 pounds and 5 ounces, and measured 18.5 inches long. This is quite small for a Duggar baby. In fact, the Duggars have often joked on 'Counting On' that their offspring tend to have enormous heads. Ouch.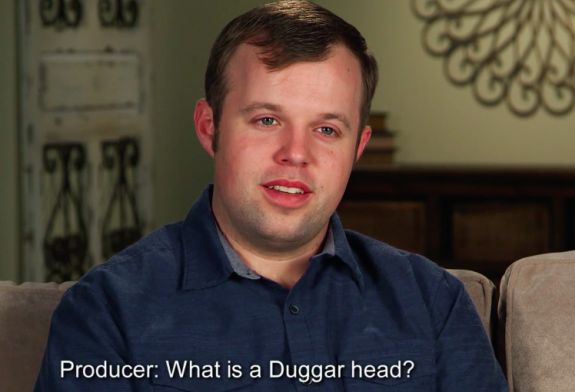 Josiah and Lauren announced this pregnancy in May, shortly after revealing that they had lost their first pregnancy to miscarriage.
"God's faithfulness to us in our most difficult moments has sustained us and brought us such love and comfort," they told Us Weekly in May. We cannot begin to tell you how much we are looking forward to holding this baby in our arms this fall. Every good and perfect gift is from above and we are looking forward to this new season of parenting together!"
Bella is just the latest to be born during a Duggar Family baby boom. Just last week, Josiah's brother Joseph and Joseph's wife Kendra welcomed their second child, a baby girl named Addison. Bella is the 15th grandchild for Josiah's parents, Jim Bob and Michelle Duggar, and they have two more grandchildren on the way. Currently, Abbie Duggar (who is the wife of John-David), and Anna Duggar (wife of Josh) are pregnant and due to give birth soon.
RELATED STORY: It's a Girl for 'Counting On' Stars Joseph & Kendra Duggar
(Photos: TLC; Instagram)