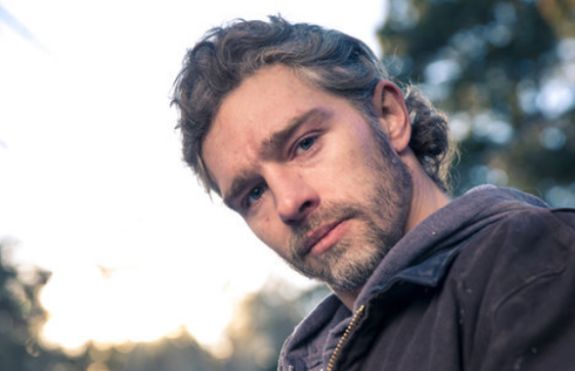 Matt Brown has once again left "the bush" to tackle the addictions that plague him.
People broke the news on Wednesday that the Alaskan Bush People star has returned to rehab.
"I struggle with substance abuse, and after a year of ups and downs, I decided to return to treatment," Matt told the magazine. "I'm really grateful for everyone's support and hope to have my life back on track soon."
Matt and his family have faced their share of hardships over the past year. Matt's mother, Ami, battled cancer, forcing the family to move from Alaska to California so that she could seek treatment. (Ami was declared cancer-free in December, and the Browns have since moved to Washington.)
On a recent episode of 'Alaskan Bush People,' Matt admits that he once "had a problem with alcoholism" and that he was feeling like he was once again "slipping."
Matt was noticeably absent at his brother Noah's recent wedding, which likely means he left for rehab before the nuptials took place in mid-August. While the wedding will be part of the upcoming season finale, it is unclear if Matt's trip to rehab will be covered.
Ami and Matt's father, Billy, told People that Matt's absence has left a hole in the family.
"It's hard not having one of my babies here with us," Ami told the magazine. "He was so strong for me, and I want to be strong for him."
"We miss him terribly, but we'd rather lose him from home for a little while than lose him forever," Billy added. "We just want him to do what he needs to do to get better."
Matt did his first stint in rehab back in 2016. At the time, he stated that he began drinking heavily and decided to go to rehab after realizing he was "spiraling."
"I started drinking lightly and then it got to be more and more," he told People in 2016. "That's when I saw the problem around the corner, and I didn't want to be one of those guys."
RELATED STORY: 'Alaskan Bush People' Star Billy Brown Says His Family "Can Never Move Back to Alaska"
(Photos: Discovery, Instagram)