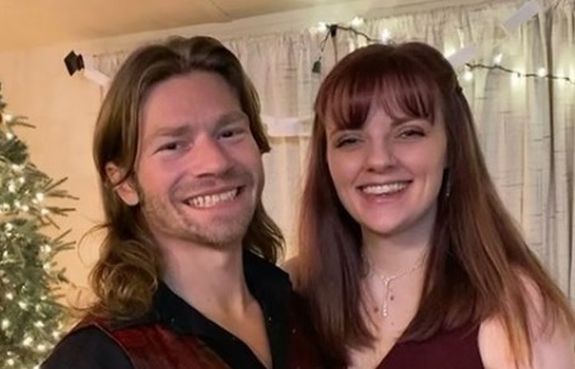 Alaskan Bush People star Bear Brown and his ex-fiancé/baby mama Raiven Adams appear to be giving their relationship another try…once again.
The news of the couple's reunion comes just three months after Raiven announced to fans that she and Bear, with whom she shares son River, had broken up with no intention of pursuing anything other than a healthy co-parenting relationship.
Over the weekend, however, Raiven seemed to confirm that she and Bear were very much back on, posting a clip of the two of them and their son on TikTok with the caption, "Just living life the best we can not everything is meant for you to understand."
In response to one of the comments she received, Raiven said she and Bear "aren't apart," but rather "not sharing our private life as much anymore."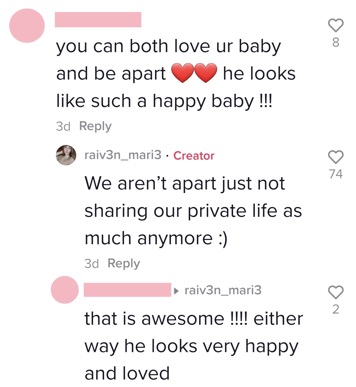 At the end of April, Raiven said she was done with the "insanity" …of course, the "insanity" of the couple's relationship began back in September 2019 when the two announced their engagement, only to breakup two weeks later. The following day, the exes revealed they were expecting a child together.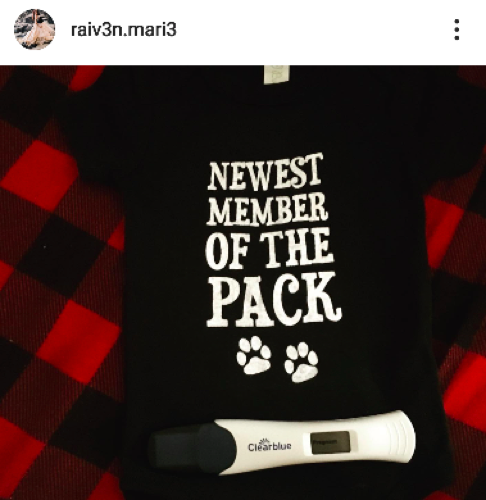 A month later, the two reunited briefly only to split again in November. From there, things between Bear and Raiven went south quickly as Raiven filed a restraining order against Bear, claiming the 'Alaskan Bush People star' used drugs, threatened her with guns and more. She went on to drop the restraining order in March 2020– the same month River was born.
Bear confirmed paternity in May 2020 and before he and Raiven announced in September 2020 that they had decided to give their relationship another chance, the two were still battling it out over custody of River, throwing allegations of abuse and drug use at one another.
Things between the couple fell apart again at the end of April.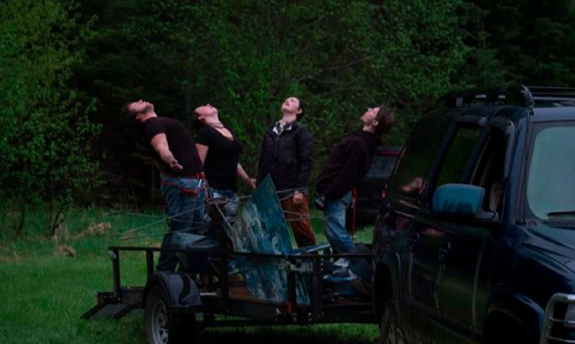 In addition to confirming her relationship status over the weekend, Raiven also commented on where things stand with Bear's family, telling fans the Browns "always felt" she and Bear were "meant for one another." As for comments she made previously about the Browns, Raiven said she's working to move on from the lack of support she initially received from the family.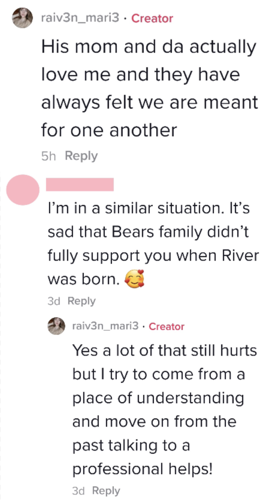 " … a lot of that still hurts but I try to come from a place of understanding and move on from the past talking to a professional helps," she said.
RELATED STORY: 'Alaskan Bush People' Star Bear Brown & Baby Mama Raiven Adams Split (Again): Raiven Says She's Finally Done With The "Insanity"
(Photos: Instagram; TikTok; Discovery Channel)