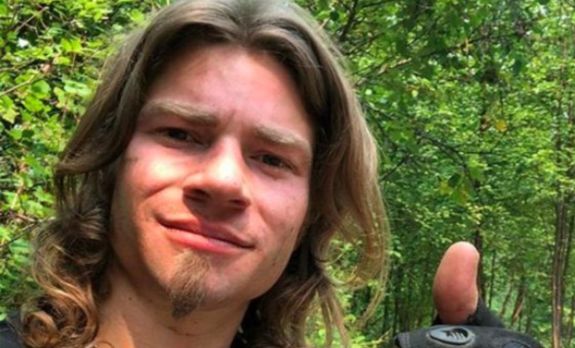 Alaskan Bush People star Bear Brown is howling (literally) in celebration after confirming that his is the biological father of River, his infant son with ex-fiancé Raiven Adams.
Bear announced his big news on Instagram, stating that the paternity test results had come back and he is the father of the boy. (Sadly, Maury Povich wasn't hauled up to the mountain to read the paternity test results on-camera.)
And now, The Ashley can exclusively confirm that Raiven has hired a lawyer and taken the first steps to establish a custody agreement and a child support schedule.
In a video posted to Instagram, Bear claimed that he knew he was River's father all along, but had to confirm his paternity.
"Hey everybody, I've got some awesome news I'd love to share with you all," Bear said on Instagram. "It is 100 percent official River is my son — I got the results in today. It is awesome news. There was never any doubt, but in order for me to further get equal rights to parent, that is one thing I had to prove, that I am actually his dad. And I am!"
Bear ended his announcement with a howl and a celebratory "YEAH!"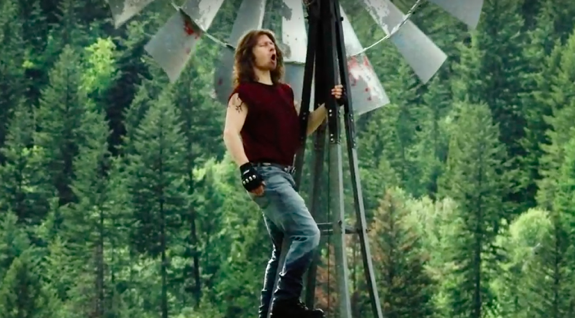 In March, Bear raised some eyebrows when it was revealed that, four days after River's birth, Bear and his lawyer filed a Petition to Disestablish Paternity. Bear later claimed on social media that he wasn't trying to disestablish paternity, but rather establish himself as River's dad and that his lawyer had made a mistake when filing the paperwork.
"When my petition was filed there was a mistake in the order, it was supposed to say I'm trying to establish myself as Rivers dad," Bear wrote on Instagram. "NOT un-establish! Please check the court records and you will find the mistake has been rectified! I will always consider myself Rivers dad!"
The Ashley confirmed at the time that the situation had in fact been rectified and that Bear's attorney had also filed a Child Custody Jurisdiction Affidavit.
Raiven, however, doubted Bear's claim that his attorney had filed the wrong paperwork.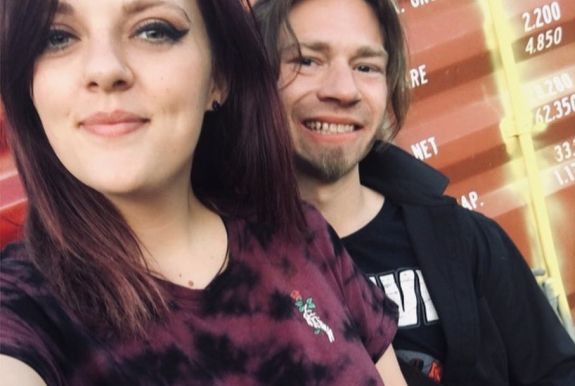 "Sounds to me like you didn't like being called a deadbeat and needed someone to blame," she said on Instagram at the time.
Now, a few months later, the exes seem to be working toward a co-parenting relationship…and a child support regiment.
The Ashley can confirm that, on Monday, Raiven finally hired an attorney. (Bear has had one for months, but Raiven did not have any legal representation recorded until May 4.) That same day, Raiven's lawyer appeared in court on Raiven's behalf and filed both a Child Custody Jurisdiction Affidavit and a Child Support Guidelines Affidavit, on which Raiven declared her income, deductions, etc.
The Ashley can also reveal that, on Wednesday, a status hearing was scheduled for June 22 in Alaska. It is unknown if Raiven and/or Bear will have to personally appear or not.
RELATED STORY: 'Alaskan Bush People' Star Bear Brown Denies Trying to "Disestablish Paternity" of Son River; Bear's Ex-Fiance Raiven Adams Calls Him Out for Lying
(Photos: Instagram; Discovery Channel)