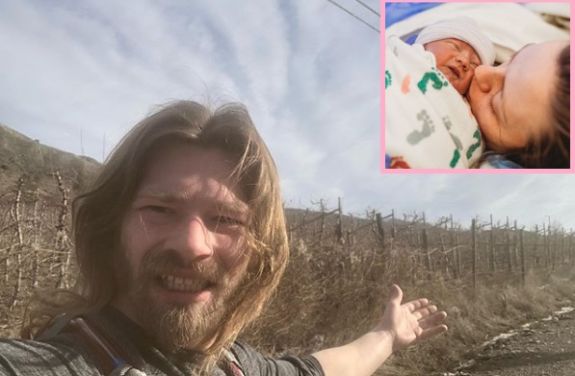 Bear Brown's son was born earlier this week, but the baby– who was born over a month premature and is still in the hospital– doesn't appear to have met the Alaskan Bush People star. The baby's mother, Raiven Adams told her Instagram followers on Friday that Baby River was born via emergency C-section on Monday and is still using machines to help him breath.
"He was put on machines to help him breathe and expand his lungs," Raiven wrote in the caption of a photo of the baby. "He has been progressing and getting stronger every day. We hope he will be off both in the next few days."
In a new interview with In Touch Weekly, Kassy Contes, Ravien's mother, said that Raiven stayed in the hospital for two months prior to River's birth, in an effort to prevent the baby from being born early, and is preparing to be a single mom.
"River is her only concern at this point," she told the magazine. "This is a lot for a single mother to take in. She spent two months in the hospital before this trying to keep him in until 34 weeks. She literally risked her life to have this baby."
Baby River weighed in at 4 lbs. 15 oz. when he was born, according to Raiven.
"She hasn't slept for days," Kassy said of Raiven. "She still has staples. … She's literally sitting beside his little incubator around the clock, just waiting for improvements."
As The Ashley told you, earlier this week Bear filed court paperwork to try to disestablish paternity of River. That filing came just a few days after Raiven– who is Bear's ex-fiance— dropped her request for a long-term and short-term restraining order against Bear. (She alleged in her filings that Bear was using cocaine, and had been abusive and threatening to her during their relationship.)
Bear has not posted about the birth of River at all; in fact, he has stated on Instagram that he has been on a solo camping trip for the last few days.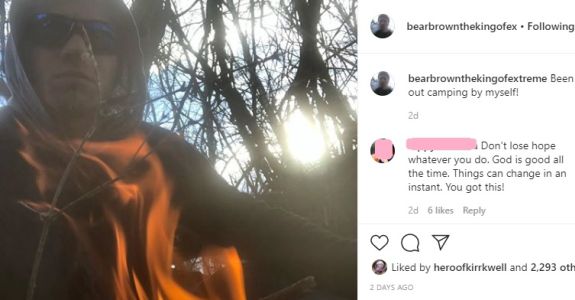 In her post, Raiven made it clear that she was not expecting Bear to be present in the baby's life.
"I will willingly do all of this by myself as well as financially," she wrote on Friday. "I have done what was best for his health and mine. My son deserves the most and I will bust my butt to do so…Thank you for all your kind words and prayers. Please be kind to my son as he enters a life he did not ask for."
To date, none of Bear's relatives had posted about the baby's birth. Bear has not responded to any questions posted on his Instagram regarding Baby River or Raiven.
(Photos: Instagram)