The tumultuous relationship of Alaskan Bush People star Bear Brown and Raiven Adams has just taken yet another crazy turn!
Raiven gave birth to a baby boy on Monday, whom she has named River Anthony. According to her private Instagram account, Baby River was born 7:15 a.m. and weighed in at 4 lbs. 15 oz. Raiven gave birth before her originally April due date, and had been having contractions as early as last month.
On the day of River's birth, Raiven dropped the short-term restraining order she had against Bear, who is her ex-fiance. She also dissolved her application for a long-term restraining order against him.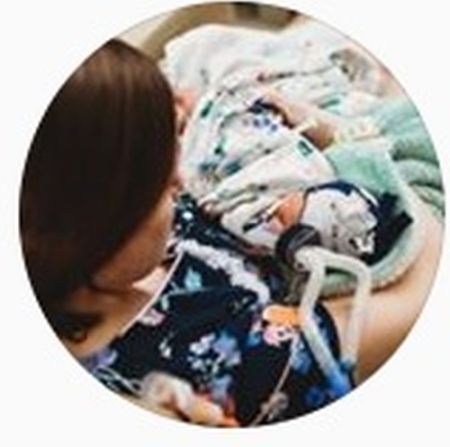 It is not known if Bear was present when the baby was born; however it seems unlikely, as he has been posting to his Instagram account that he has "been out camping by myself" over the last few days.
While Bear may not have attended the birth, he did find time to file paperwork in an Alaskan court to attempt to declare he is not the father of Raiven's son.
On Thursday, Bear (and his lawyer) filed a Petition to Disestablish Paternity. After Bear paid the $250 fee to file the petition, it appears that both he and Raiven were served with a notice of the judge who was assigned to the case.
Bear's latest move is quite shocking, as he has never publicly denied being the father of Raiven's baby. In fact, he excitedly revealed on Instagram back in September that he and Raiven were expecting (just days after they ended their engagement). A post remains on the official Alaskan Bush People Instagram page, announcing the pregnancy with the caption, "A little bear cub is on the way for Bear Brown and Raiven! 'Raiven will be an amazing mom and I will work my hardest to be the best dad I can be!' – Bear"
It is not yet known why Bear wants to disestablish paternity of River. However, if it is determined that Bear is not the father of the baby, Bear would not be on the hook for child support.
Although it's been several days since Raiven gave birth to River, no member of the Brown family has mentioned the birth of the baby publicly.
RELATED STORY: Raiven Adams– Pregnant Ex of 'Alaskan Bush People' Star Bear Brown– Has Dropped Her Restraining Order Against Him: Latest Court Details
(Photos: Instagram)