The relationship between Bear Brown and his ex Raiven Adams remains on the rocks, as confirmed by Raiven's latest slam against not just the Brown family, but also the show that made the family famous.
Raiven, who shares 4-month-old son River with Bear, took to social media over the weekend to share her thoughts on Alaskan Bush People, The Sun reports. According to Raiven, only "about 10 percent" of the Discovery series is real and River is "not going down" with it."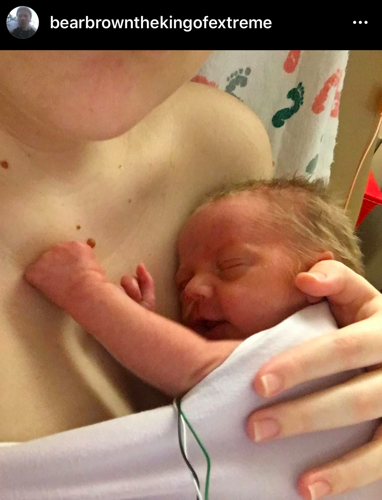 Raiven went on to claim the entire Brown family doesn't even live on "the mountain," as viewers of the series are led to believe, and that she only witnessed Bear's sisters residing on the mountain, though they eventually left as well.
"When I was there, the only person who lived on the mountain was Rain and Bird, and they were living in trailers," she said. "They left half way of me living there and moved into an apartment."
As for her own time "living" on the mountain (during Season 11 of 'Alaskan Bush People') Raiven revealed much of that was fabricated, too.
"Bear asked me to fly in and meet him and that we were going to film. I asked if I could come without filming and he said they wouldn't pay for it unless I did," she said. "When I showed up, I was picked up by an assistant and taken to hotel. I met him at a restaurant. We hung out at the restaurant. I hung out with him and stayed in a hotel on and off on the mountain. They would take us to the mountain and we would film."
Raiven said while they were together, she and Bear actually lived in a house in Loomis, Washington with Bear's parents Billy and Ami.
Another part of the reality series that Raiven claimed to be inauthentic is the relationship among the Brown siblings. According to her, aside from Rain and Bird, "none of the siblings get along."
This isn't the first time the Browns have been accused of faking their mountain lifestyle. Back in 2016, RadarOnline reported that some locals had spotted the family secretly living in a hotel when they weren't filming.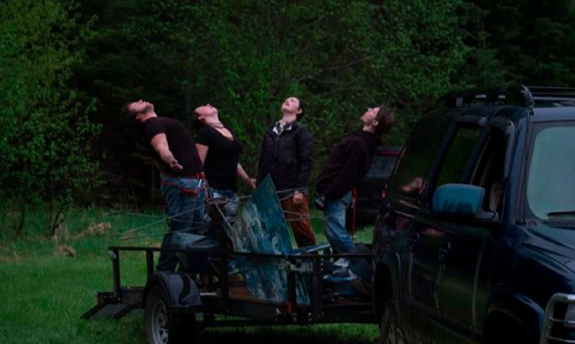 Raiven's online rant came after Bear promised to expose her "lies" regarding what really happened during their troubled relationship/engagement. In June, the estranged couple surprisingly came to an agreement and ended their nasty custody battle, The Sun reports, with Raiven having primary physical custody of River and Bear being allowed restricted visitation.
RELATED STORY: 'Alaskan Bush People' Star Bear Brown Says He Plans to Expose His Baby Mama Raiven Adams' "Lies"; Claims She Was Abusive to Him
(Photos: Instagram; Discovery)