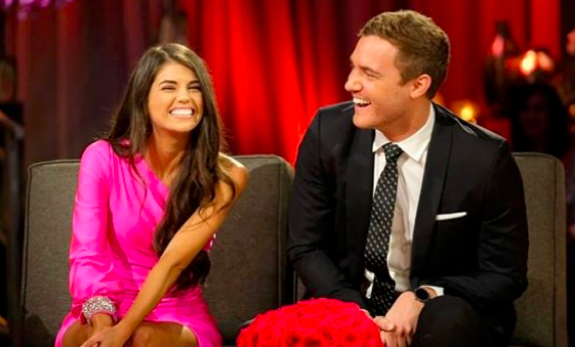 In news that undoubtedly has Barb Weber shouting "I told ya so!" from the rooftops, former Bachelor Peter Weber and Madison Prewett have announced they will not be moving forward with their relationship, days after the pair reunited on "The Bachelor: After the Final Rose."
Peter and Madison revealed their decision to go their separate ways on their respective Instagram accounts on Thursday night, with Peter first thanking "the incredible group of women" he got to know/date this season and for "coming on this journey" with him. Peter then addressed Madi directly.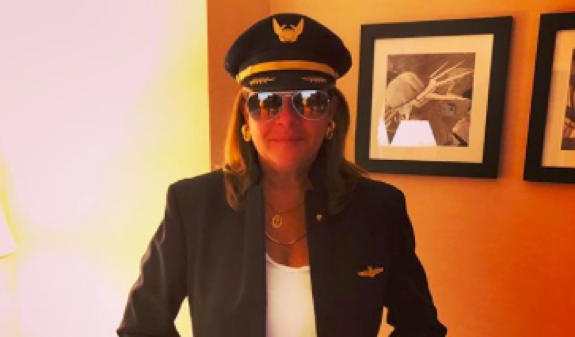 "Madi, thank you for your patience and unconditional love," he wrote. "You're the epitome of a woman who carries herself with grace, stands by what she believes in, and loves whole heartedly. That love is something I feel so grateful to have felt and will take a piece of that with me always going forward."
Peter went on to reveal that he and Madi have decided not to pursue their relationship any further.
"Believe me this was not easy for either of us to be OK with, but after a lot of honest conversations, we have agreed that this is what makes most sense for the two of us," he wrote. "The love and respect I have for Madi will continue to endure."
Peter included in his post a message to his ex-fiance Hannah Ann Sluss, whom he proposed to on the 'Bachelor' finale. Though Peter ultimately broke off his engagement to Hannah Ann after a month to pursue a relationship with Madison, he said he accepted full responsibility for his mistakes in his relationship with Hannah Ann.
In response to Peter's post, Madison showed that there was in fact no hard feelings between the two, commenting, "Thankful for you P" in the comments, as well as posting her own breakup announcement, in which he called Peter "an amazing guy."
"As Peter and I have decided to go our separate ways, I am confident that we will both move in the direction of our purpose and never forget that God has a plan in all things," Madison wrote on Instagram on Thursday night. "I will always love and respect him. I am convinced our paths were meant to cross and we are both better because they did.
"I will always be your biggest fan," she added.
During the live finale, as Peter and Madi rekindled their love on-stage, Peter's mom Barb made no effort in hiding her disapproval of her son's relationship and now that said relationship has ended, Barb is doing some celebrating.
Hours after Peter and Madison announced their split, Barb and a couple of her friends took to Instagram to share their rendition of John Denver's "Leaving on a Jet Plane" complete with semi-coordinated hand motions and a group-hug finale.
Barb's salty song was not well-received by her Instagram followers, who pretty much blasted her for publicly celebrating her son's unhappiness.
"I am embarrassed for you," one person wrote.
"The sad thing is that you'll never have the same relationship with your son again…" another wrote in the comment section of Babs' post. "I can't imagine feeling good about hurting my son or my relationship with him."
"I have 3 children adults and as you want only the best for them!" another wrote. "Never in a million years would I publicly embarrass them let alone their partner!! The eye rolling and looks and then telling your husband to shame her as well!! You should be embarrassed and ashamed for that!"
Barb is absolutely not embarrassed or ashamed. In fact, in an interview done Wednesday with Life & Style Weekly, she stated that she will "absolutely not" apologize to Madison for what she said and did during the live finale.
"There's nothing for me to apologize for," Ma Weber told the magazine, adding, ""Everyone thinks it's just me [who was unsupportive of Peter's relationship with Madison] … but it wasn't just me. It's the whole family."
RELATED STORY: 11 Funny Tweets That Summed Up the Actions of Peter Weber & His Mother Barbara on Last Night's Finale of 'The Bachelor'
(Photos: ABC; Instagram)