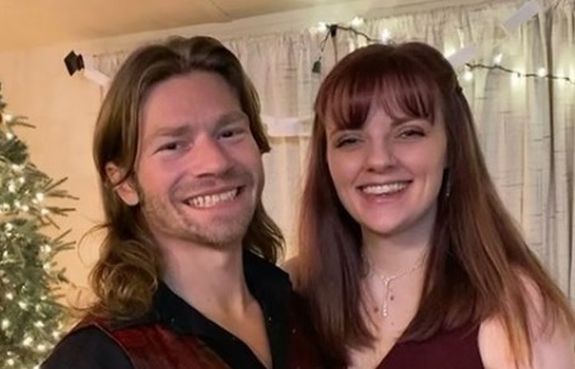 More than seven months after giving their relationship another try, Alaskan Bush People star Bear Brown and his fiancé/baby mama, Raiven Adams, have once again called it quits.
In an Instagram post, Raiven confirmed to fans that she and Bear, with whom she shares son River, have broken up and that she has no intention of pursuing anything other than a healthy co-parenting relationship with the reality star going forward.
Raiven stated that she felt compelled to talk about the split only after Bear opened his mouth about it online.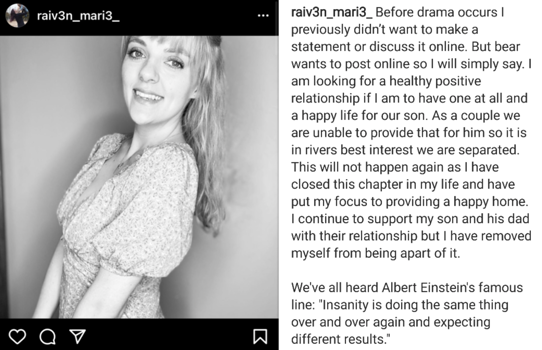 "Before drama occurs I previously didn't want to make a statement or discuss it online," Raiven began her statement. "But Bear wants to post online so I will simply say. I am looking for a healthy positive relationship if I am to have one at all and a happy life for our son. As a couple we are unable to provide that for him so it is in rivers best interest we are separated.
"This will not happen again as I have closed this chapter in my life and have put my focus to providing a happy home," she continued. "I continue to support my son and his dad with their relationship but I have removed myself from being apart of it. We've all heard Albert Einstein's famous line: 'Insanity is doing the same thing over and over again and expecting different results.'"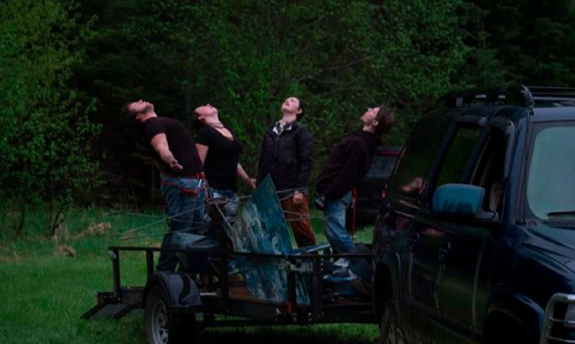 While Raiven did not mention which of Bear's posts inspired her to speak out about their split, Screen Rant reports the 'Alaskan Bush People' star recently posted photos on social media with other women, leading some to speculate that he may have been unfaithful to Raiven.
Although Bear claimed one of the women was only a pen pal and "awesome lady" and the other was someone who worked on the family's show, some fans still mentioned the questionable photos while reacting to Raiven's breakup announcement post.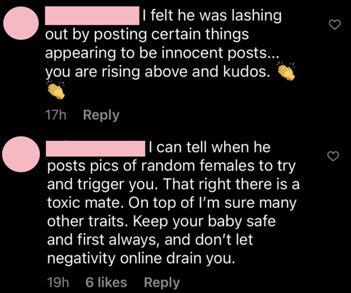 "I felt he was lashing out by posting certain things appearing to be innocent posts… you are rising above and kudos," one person commented.
"I can tell when he posts pics of random females to try and trigger you," another wrote. "That right there is a toxic mate. On top of I'm sure many other traits. Keep your baby safe and first always, and don't let negativity online drain you."
If you haven't followed the up-and-down, on-and-off saga of Raiven and Bear, allow us to summarize it for you…
As fans may recall, Bear and Raiven's rollercoaster romance began in September 2019 when the two announced their engagement, only to break up two weeks later. The following day, the exes revealed they were expecting a child together.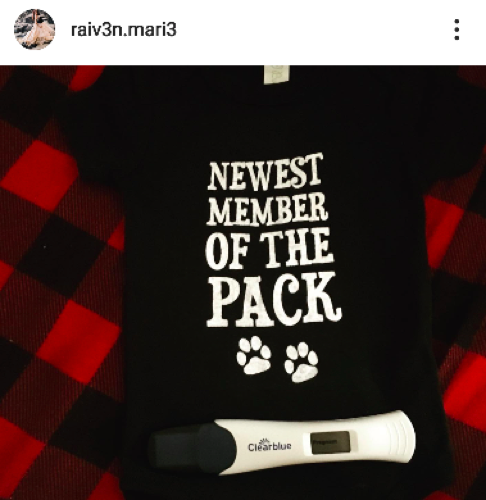 Bear shared with fans the following month that he and Raiven were back together and trying to make their relationship work, however, they broke up once again in November. Raiven later filed a restraining order against Bear, claiming the 'Alaskan Bush People' star used drugs, threatened her with guns and more. She went on to give birth to River in March 2020 and that same month, she dropped the restraining order she had against Bear.
Four days after River's birth, Bear and his lawyer filed a Petition to Disestablish Paternity, though Bear later claimed he was not trying to disestablish paternity, but rather establish himself as River's dad and that his lawyer had made a mistake when filing the paperwork. He went on to confirm paternity in May 2020.
Before reuniting in September 2020, Bear and Raiven were still battling it over over custody of their son and throwing allegations of abuse and drug use towards one another, however, things between the couple seemed to improve, albeit temporarily, after Bear finally met River in September.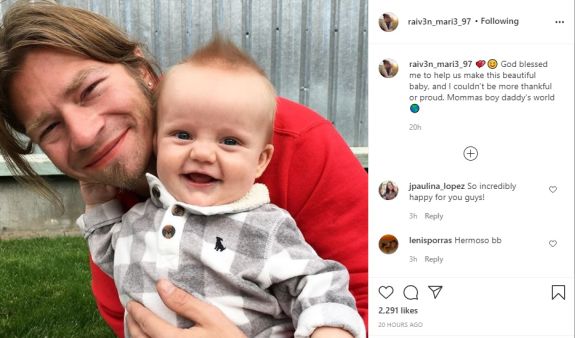 "I have some awesome news I'd like to share with everyone," Bear wrote on Instagram in September 2020. "After meeting River in person and seeing Raiven again we found out that we both still have feelings for each other, so we've decided that instead of being co-parents we are going to be just parents!"
Bear even announced to his fans in February that he and Raiven would be getting married soon. The couple frequently posted photos of the other with their son on their social media accounts, but nearly all of those posts have been wiped off of Raiven's Instagram account. (Raiven's photos remain on Bear's account.)
In March, fans speculated that the couple had already gotten married, as Bear was pictured wearing what looked like a wedding band in a photo posted to Instagram.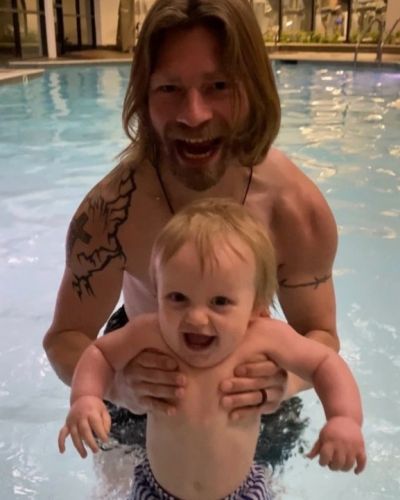 "I love these two SO much, I don't know what I'd do without them!" Bear wrote about Raiven and his son in March. "It's helped me a lot to have Raiven by my side in this default time! And Rivers priceless smiles always melts my heart! Much love!"
RELATED STORY: 'Alaskan Bush People' Star Bear Brown Responds to Brother Matt's Shocking Video About His Time on the Family's Show: "He Needs Professional Help!"
(Photos: Instagram; Discovery Channel)