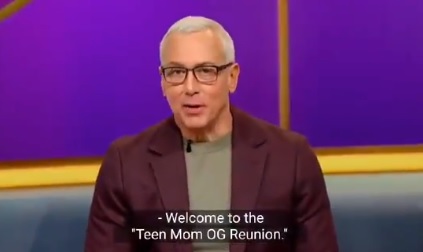 The fancy couches are set up, Dr. Drew has his blazer-and-tee combo on (and his cards full of stale ass questions in-hand), and the girls are all gussied up like it's prom night at the local continuation high school, so we know what that means…
It's Teen Mom Reunion time!
Normally, The Ashley doesn't recap Reunions (because the only thing worse than watching this melatonin-gummy-of-a-reality show is rewatching it via Reunion video clips). However, since a few of the cast members come close to trying to rip each other's eyes at, she figured what the hell?
We kick things off with Dr. Drew welcoming us back to yet another Reunion show. A decade ago, I'll bet Dr. Drew— like all of us— thought this show would be nothing more than an embarrassing blip on the radar by now but…here we are.
They're still trying to make Nessa happen, unfortunately, so we will be forced to listen to her mispronounce words and read the teleprompter more robotically than Mackenzie McKee does her voiceovers. Sigh.
Nessa explains that, because of that ding-dang COVID, all of the moms (plus whatever it is we want to call Amber) are coming to us from their home states. (Think of the amount of money MTV saved not having to pay a moving company to move Ambie's couch all the way to New York for the Reunion!)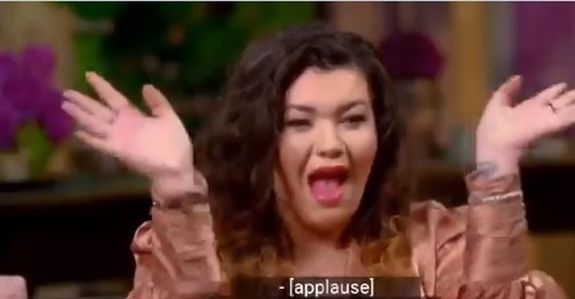 They introduce the girls and they all do their own weird version of jazz hands. Then, Drew forces us to rewatch clips of all the stuff that has happened this season. (To sum it up for you: Maci bitched about Ryan, Mackenzie tried to get Josh to like her, Cheyenne pressured Zach into marrying her, Catelynn peed into Tupperware, and Amber got bitch-slapped by reality when her daughter Leah told her she was a crappy mom.)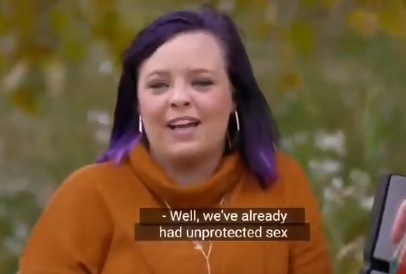 They then talk about how depressing it was that they couldn't meet up for their annual 'OG' vacation, due to COVID. (Mackenzie just sits there awkwardly during this conversation, since she's never invited on the Moms' MTV-funded booze cruise vacations.) The girls say they had planned to drive somewhere in the United States, or go to Greece.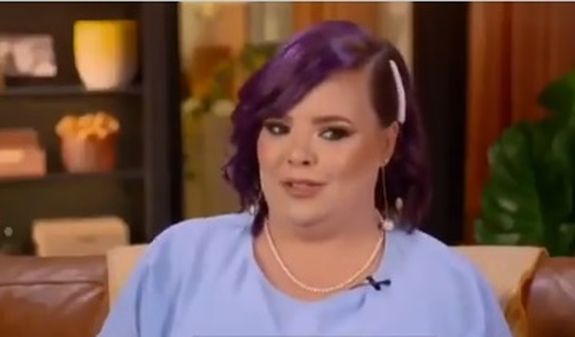 Finally, Catelynn announces (rather anti-climatically) that she and Tyler are having "their final child." Everyone congratulates her and they deliver a gift box with pink balloons to Cate, since she's having yet another girl. (Somewhere off-camera Tyler is weeping into a pile of unused blue balloons and shouting "WHYYYY!" at the heavens.)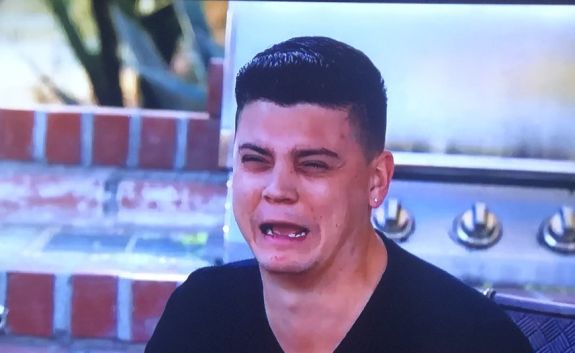 Then, we jump into Amber's portion of the Reunion. She, of course, tells us how hard life is for her, but how she's growing "every single day, hour and minute." (Apparently we're counting fingernails and nose hairs here?)
Amber says she's been trying to get a hold of Leah for a while, but she basically blames that on Gary and Kristina (instead of the fact that Leah is obviously hitting "deny call" every time she sees Mommy Dearest's name come up on her phone.)
Then, Amber says the most "Amber" thing that could come out of her disrespectful trap.
"People need to know their place when it comes to my children!"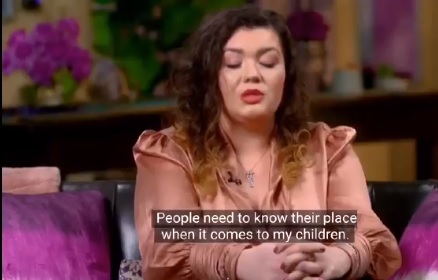 Amber says she's getting "pushed out" from Leah's life, but she's trying to let Leah know she's there.
What Amber's not trying to do is keep her damn eyes open. I'm not sure if a production assistant unsuccessfully tried to wake her up from her couch snooze, or if Amber refuses to open her eyes on-camera until Dr. Drew has agreed to tar-and-feather Kristina and Gary on-camera or what. But she's literally delivering her "I'm done!" and "I'm a good mom" speeches concurrently with her eyes totally closed.
This may be the most tasks Amber has ever performed at the same time. Ever.
Instead of inquiring as to why Amber needs toothpicks to hold her eyes open, Dr. Drew (the addiction specialist) pretends he doesn't see it.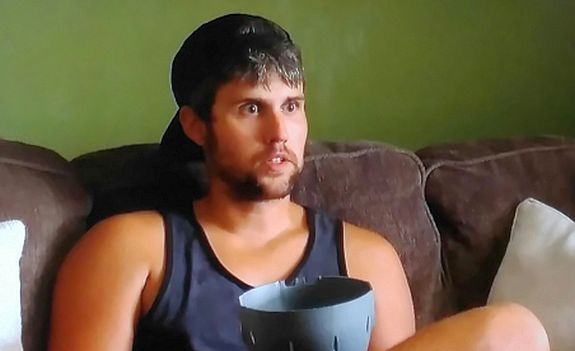 Instead, he coddles her and assures her that he and Nessa have a ton of affection for her. Amber says she wishes people could see her for who she really is.
Um…they do, Amber. That's why no one wants to be around you…
She also says she wants people to have some compassion for her because, today, she's decided to play up her stance as a "former addict."
Nessa tries to lighten the mood by asking what the current status of Ambie's relationship with her mail-order soulmate, Dimitri is. Amber confirms that they are still "dating," even though she hasn't seen him in a year.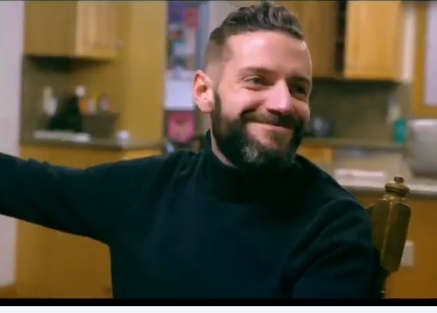 Nessa next calls in Gary. (We can assume he's been busy suiting up in body armor off-stage, preparing to face Ambie.)
Gary sits down next to Amber. It couldn't be more awkward. (I mean, unless Amber was wearing her slutty paratrooper costume, I guess…)
Dr. Drew reminds them that, at one point this season, Gary wanted Amber to come live in his cornfield in a trailer.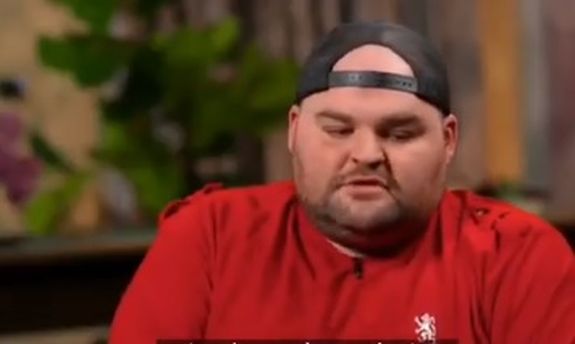 Amber looks like she can't wait to verbally thrash Gary. (In fact, she even slightly opens her eyes, so we know she's ready to pounce!)
Amber says she feels like Gary and Kristina could "help a bit more."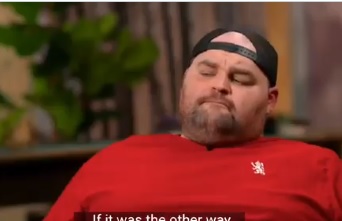 Gary says he's not really into sending Leah to therapy because she "has a lot of feelings" toward Amber and he's not sure how to navigate them.
(Translation: Leah is going to talk major crap on Amber in therapy, and Amber's going to freak the hell out on Gary for it.)
Gary is really going for it here! He next brings up the fact that Leah sees all of Amber's Instagram rant videos (including, we can assume, the ones where Ambie trashed Gary and Kristina to millions of people). He says Amber's tendency to get online and scream at people, cuss them out and/or threaten to karate-kick them is embarrassing Leah.
Of course, Dr. Drew sides with Amber. But this time, Gary isn't letting the Blazered One knock him down. He tells Drew that Amber might be correct about Leah needing therapy, but because Amber has been the pus-filled cyst in Leah's life for more than a decade now, he's going to be the one to make the decisions for her, thanks.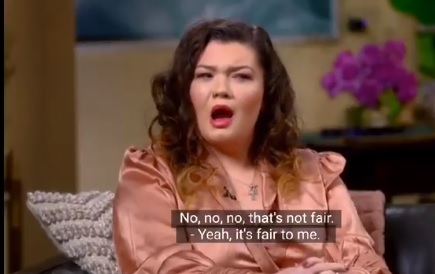 Amber, forever the great deflector, then randomly turns the segment into a PSA for those struggling with their mental health. She launches into a speech about how you shouldn't let "people like this put your head down."
Um…Amber, you're the one who's put "your head down" (on the couch/bed/the lap of some random dude) for over 10 years instead of bonding with your daughter. But, you know, go ahead and blame the mental health stuff.
Gary isn't falling for her speech. He's basically trying to keep himself from laughing as Amber spouts off about not letting "negativity" into your life.
Nessa asks Gary why Kristina hasn't been dragged out to join this outhouse-of-a-conversation. He says that he and Kristina had done a lot for Amber and tried to support her…until she jumped on Instagram Live and trashed the Jesus God Leah out of Kristina. So now Kristina wants no part of Amber's shenanigans.
He also says that he didn't appreciate Ambie screeching to her Instagram followers that he tried to get up on her no-nos and didn't want Kristina to find out. Gary denies that anything inappropriate happened, and, instead, says that, basically, Amber thinks everyone wants her if they are kind to her.
MTV then throws The Ashley a bone (!) and shows two screenshots of articles she wrote about the Ambie's accusations against Gary and Kristina. (They even left The Ashley's name in the byline, so we're making progress here!)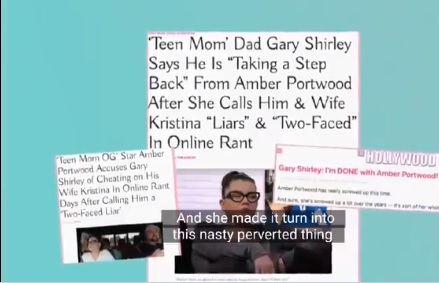 Gary says that he never tried to put the moves on Amber, and that his "Dad Bod" does not thirst for Amber anymore. (It's not like he comes over to stare at her butt…since it's always attached to some type of Lazy Boy brand furniture!)
Gary insists that, should he ever want to cheat on Kristina, it would not be with Amber.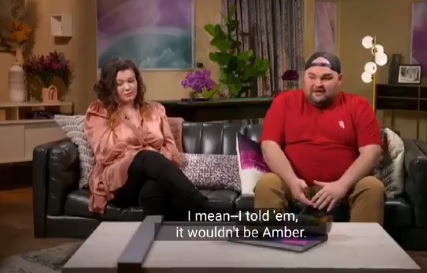 Gary insists that his loins no longer quiver for Amber's sweet, sweet love.
Dr. Drew is trying to keep all this crap straight.
"And Amber, you thought he was trying to seduce you?" Drew asks.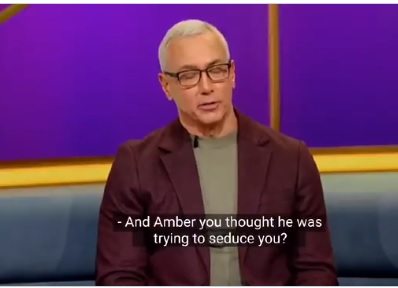 Amber clarifies that she didn't think it was seduction; however, she says that Gary patting her forehead and shoulder blade seemed "a bit much" for someone who is married.
Dr. Drew accuses Amber of "creating a s**tstorm," and that sets Ambie OFF! She looks like she wants to rip Drew's blazer off and choke him with it.
"You weren't there!" she cries. "That's a bulls**t thing to say to me!"
Gary keeps chuckling and it's pissing Amber off. She gets her hand in his face and tells him to stop laughing and "be a bit mature."
THAT'S DOWNRIGHT RICH, AMBER! (Who knew she did comedy?!)
Dr. Drew tries to prevent anyone from getting a TV thrown at them and moves the conversation forward to how much Amber's "changed" over the years (?)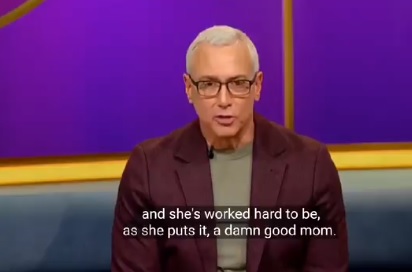 They show some clips of Gary basically begging Leah to pretend to like Amber. Afterward, Amber thanks Gary for being nice but says Kristina didn't try hard enough to lie to Leah about how good of a mom Amber is.
It's about time for Amber to throw down her trademark "I'M DONE!" She thanks Gary for all he's done for her (you know, everything) and says that he's fine but that pesky Kristina is horrible and that she's standing in the way of Amber's relationship with Leah.
She storms out, leaving everyone shaking their heads as per usual.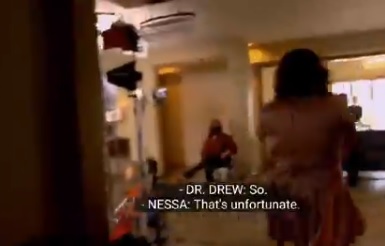 Up next in the virtual hot-seat is Cheyenne, who lets viewers know she's currently sweating and not giving off a pregnancy glow, despite what they may assume.
I think that's nice…
In the hope of making Cheyenne sweat just a little more, Dr. Drew immediately begins asking about Chey's pregnancy and how she claimed she'd do things differently this time around, but hasn't really kept her word.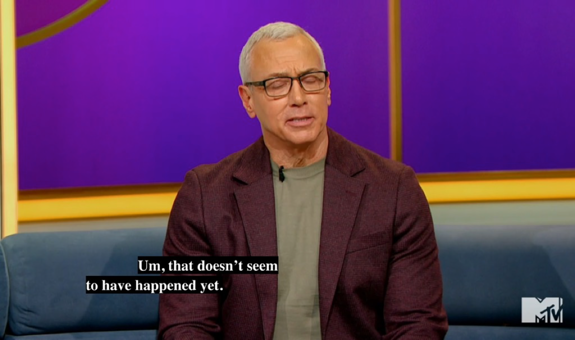 Cheyenne assures Dr. Drew and Nessa that she and Zach "are getting married," and asks that they just give her a "couple of months." (Evidently she had already helped Zach design her and Ryder's rings at this point… )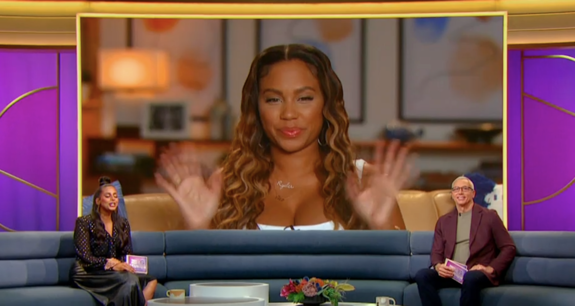 Nessa goes on to commend Cheyenne for her support this season of the Black Lives Matter movement and Cheyenne explains why it's important for her to use her platform to make a difference. Dr. Drew then rushes the conversation along and welcomes Zach to join the reunion chat, just so he can ask the couple about something he believes is more important than the social and racial justice conversation that's happening.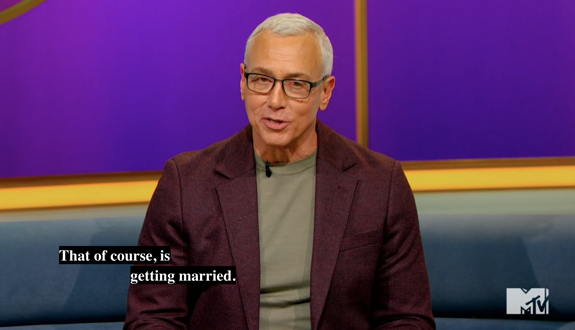 After a quick recap of Cheyenne's panic/pregnancy/party-filled season, we cut back to the couple and Zach tells the hosts how excited he is to become a father. When asked if they have experienced any issues since moving in together, Zach says no, but Cheyenne jumps in to say there have been issues, mostly with Zach's need to keep things clean and orderly around the house.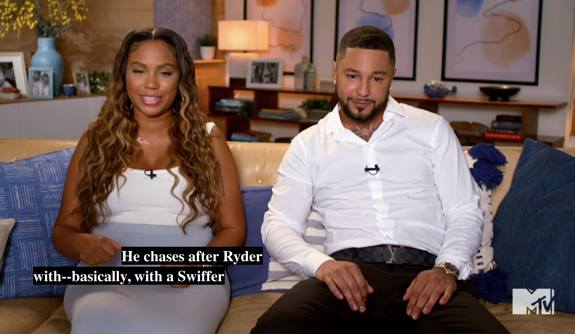 Cleanliness aside, Cheyenne says she knew things would be better for her and Zach this time around because they had always been friends and even when they dated back when they were 16, she says they waited 10 years before they ever had sex with each other.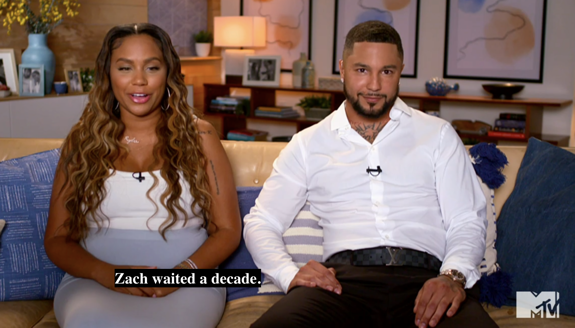 Cheyenne and Zach go on to explain that their relationship was "not sexual" back when Zach stepped in to be there for Cheyenne during and after her pregnancy with Ryder, but rather Zach was "being there from the standpoint of a friend."
Next up, Cheyenne is joined by her first baby daddy, Cory – someone who knows absolutely nothing about relationships that aren't sexual. Cory tells Dr. Drew and Nessa things between him and Cheyenne are good and they are continuing to co-parent well together, to which the hosts remind Cory that he was co-parenting from afar for most of the season due to his participation on The Challenge.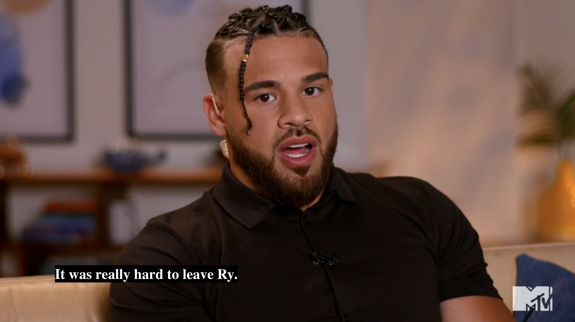 Cory says he knows he's "blessed" to be able to compete on the show, which he refers to as his "job," but if it ever came down to it, he would pick his family over doing another season. When asked why she didn't tell Cory about her relationship with Zach while he was away at 'The Challenge' house, Cheyenne kind of avoids the question, but insists it wasn't a secret she was keeping from Cory.
Cory says he believes Cheyenne and Zach make a good couple and for the record, he wants everyone to know he predicted Cheyenne would get knocked up while he was gone.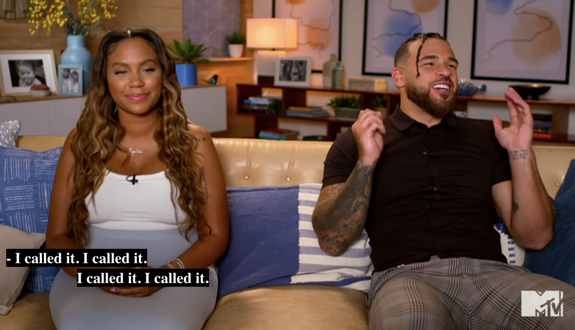 Cory also announces his plans to eventually "have a whole team" of kids himself, as he and his girlfriend Taylor want to keep on popping out some more reality stars.
That's all for Part 1. The Ashley will recap Maci's whole segment, as well as Catelynn and Mackenzie's segments in Part 2! Stay tuned!
To read The Ashley's previous 'Teen Mom OG' recap, click here!
(Photos: MTV)