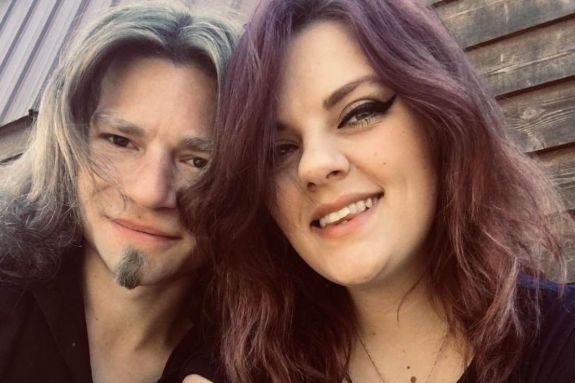 File this one under "WTF?" and "I hope they kept their lawyers on retainer…"
Alaskan Bush People star Bear Brown and his ex-fiancé/baby mama, Raiven Adams, are giving their relationship yet another try, just months after the exes accused each other of abuse, drug use and more!
Discovery Channel shared the news Tuesday after Bear revealed on social media that getting to meet his son River recently is what ultimately brought the couple back together.
River was born six months ago, but Bear just met him for the first time earlier this week.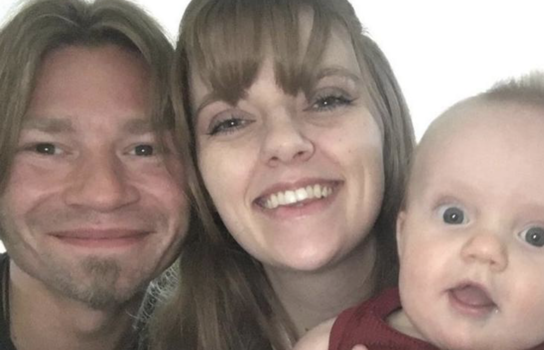 "Hey everybody! I have some awesome news I'd like to share with everyone," Bear announced on Instagram. "After meeting River in person and seeing Raiven again we found out that we both still have feelings for each other, so we've decided that instead of being co-parents we are going to be just parents! Raiven and I have decided to give our relationship another try! I asked Raiven if she would be my girlfriend and she said yes!"
In addition to Bear's announcement, The Alaskan Bush People Exposed Facebook page posted a photo of the reunited couple holding hands recently in Oroville, Washington.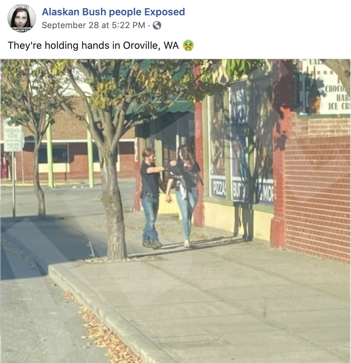 As fans who have attempted to keep up with Bear and Raiven's relationship may recall, the couple announced their engagement in September of last year, only to break up two weeks later. A day later, the exes revealed they were expecting a child.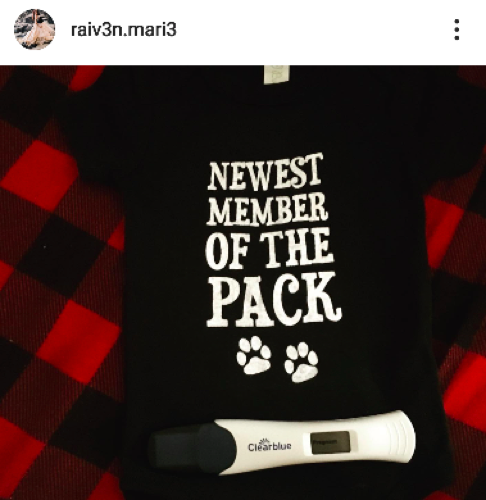 Bear shared with fans the following month that he and Raiven were back together and trying to make their relationship work; however, they broke up once again in November. She later filed a restraining order against Bear, claiming he used drugs, threatened her with guns and more. Raiven went on to give birth to River in March, the same month she dropped the restraining order she had against Bear.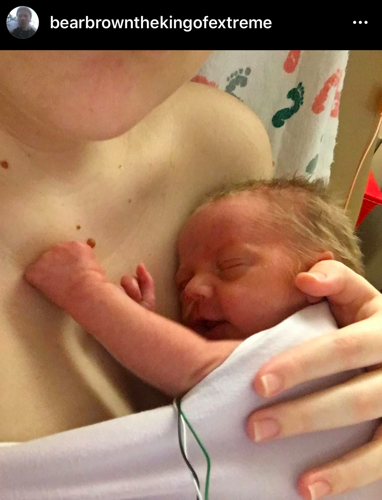 Bear raised some eyebrows when it was revealed that four days after River's birth, Bear and his lawyer filed a Petition to Disestablish Paternity. He later claimed, however, that he was not trying to disestablish paternity, but rather establish himself as River's dad and that his lawyer made a mistake when filing the paperwork. Bear has since confirmed paternity.
Until recently, the two continued to battle it out over custody of their son and throw allegations of abuse and drug use towards one another.
Two weeks ago, Bear announced on social media that he would be meeting River during an upcoming visit and Raiven also confirmed that though the two had their "struggles," they "have moved past them over the last few months.
On Tuesday, Raiven posted a photo to Instagram of Bear and River together.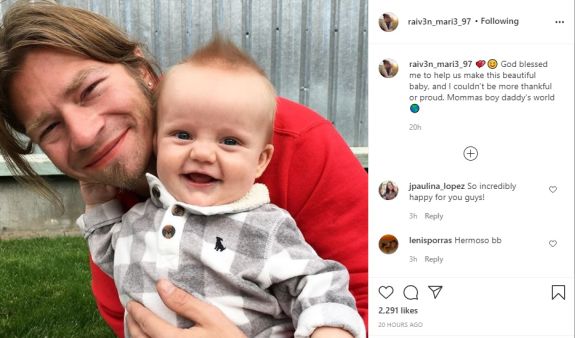 "God blessed me to help us make this beautiful baby, and I couldn't be more thankful or proud. Mommas boy daddy's world," she wrote in the caption.
RELATED STORY: 'Alaskan Bush People' Star Bear Brown & Baby Mama Raiven Adams Make Peace & Plan for Bear to Finally Meet His Son River
(Photos: Instagram; Discovery Channel; Facebook)