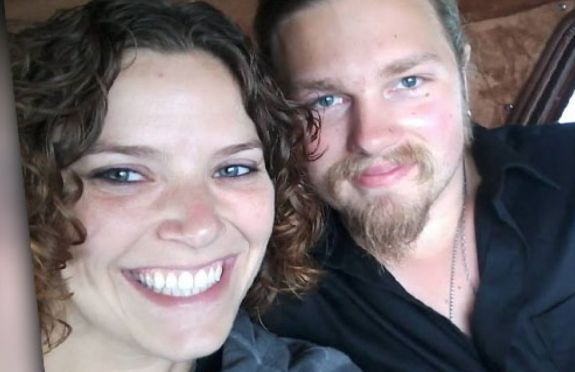 It's been a hard year for the Brown Family of Alaskan Bush People fame, but the family finally has something to celebrate.
Noah Brown and his wife Rhain announced on Monday that they welcomed their second child– -a baby boy— on October 30. The couple— who are already parents to two-year-old Elijah— announced the baby's birth on their joint Instagram, with Noah expressing his gratitude that his new son will have a chance to "meet" his late father, Billy Brown, by watching 'Alaskan Bush People' someday.
(Billy passed away in February after suffering a seizure. The currently airing season of 'Alaskan Bush People' deals with his death and the aftermath.)
Noah and Rhain named their son Adam Bishop Brown. He weighed in at 9 lbs. 1 oz. and measured 21.5 inches long at birth.
"Adam is enjoying his morning nap, and I am enjoying some really good baby cuddles," Noah wrote in a post on Monday. "Having another son really makes me think about Da and how Adam won't have any personal memories with him, that is one reason that I am so thankful for the the TV show and why I am so grateful to our Discovery Channel Family for giving us the opportunity to show people that never had a chance to meet Da, just how wonderful of a person he was…
"Someday Adam will be able to watch the show and get to know his GrandDa. So until then I hope that everyone enjoys the new episode of Alaskan Bush People this Sunday night. Adam says hi Da, more."
Noah and Rhain announced they were expecting a second child back in May. The couple has been married since May 2018. (Their wedding was featured on a January 2020 episode of 'Alaskan Bush People.' Billy Brown served as Noah's best man for the wedding.)
Baby Adam is not the only new addition to the 'Bush.' Noah's brother Gabe and his wife Raquell welcomed a baby girl in September.
RELATED STORY: 'Alaskan Bush People' Stars Gabe & Raquell Brown Reveal They Secretly Welcomed Their Second Child Last Month
(Photos: Instagram)