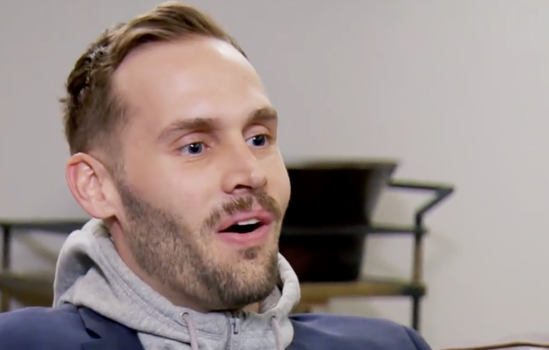 Matthew Gwynne of Married At First Sight earned a trip to Metro Nashville Jail on Sunday after allegedly breaking into his ex-girlfriend's home two days earlier.
The 34-year-old former professional basketball player, who appeared on Season 9 of 'Married At First Sight' with Amber Bowles, was arrested at a party Sunday and booked into jail for allegedly breaking into his ex's Nashville home and causing damage in the process, Starcasm reports.
While the alleged break-in occurred Friday, Matthew was arrested shortly after arriving to another party two days later (on Halloween). Police reportedly learned of Matthew's location after being contacted by people at the party who were aware of his outstanding warrant.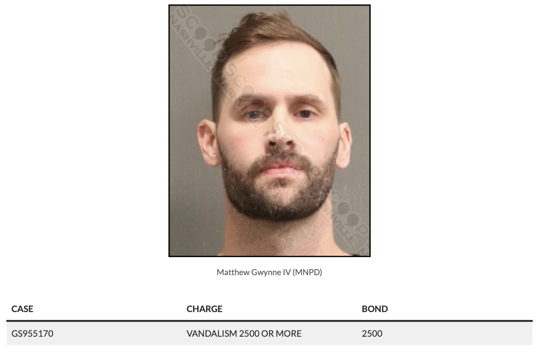 The arrest warrant obtained by Scoop Nashville states that police responded to an address October 30 in reference to a report of vandalism.
"The victim advised that the defendant and her were dating off and on," the warrant states. "She advised they were both at a party on the night of 10/29/2021 when they got into a verbal altercation. The victim advised the defendant stated he was going to leave the party and go to her residence. The victim advised she told the defendant not to go to her residence and for him to go to his own residence.
"The victim advised the defendant left the party while she stayed," the warrant continued. "The victim advised at approximately 2349 hours she received an email from her home security company advising that there was an entry/exit alarm at her residence. She advised she did not think much of this alarm as it is a common occurrence. She advised she did not come home until 1100 hours on 10/30/2021. The victim advised when she returned home she noticed her door had been broken into and there was significant damage to the frame of the door."
None of the victim's personal property was missing from her home, and she noted only Matthew's belongings had been removed. There was, however, damage to the victim's door– in excess of $2,500– which resulted in Matthew's felony vandalism charge. The victim also notified police that she had a photo of Matthew obtained from her doorbell security camera showing that he was at the address on Friday, October 29.
Matthew was released after posting $2,500 bail; his next scheduled court date is set for December 20.
As 'MAFS' fans will remember, Matthew married Amber during the 2019 season, which took place in Charlotte, North Carolina. Although the couple had good chemistry in the beginnings, things quickly went sour, with viewers taking to social media to express their dislike of how Matthew treated Amber. In addition, Matt was accused of cheating on Amber with multiple women during their marriage.
It was hardly a surprise to viewers that, by the time Decision Day rolled around, Amber called things off with Matthew and the couple divorced.
Amber has not commented publicly on Matthew's arrest.
RELATED STORY: 'Married At First Sight' Season 10 Couple Jessica Studer & Austin Hurd Expecting First Child Together
(Photos: Lifetime; Instagram; Scoop Nashville)