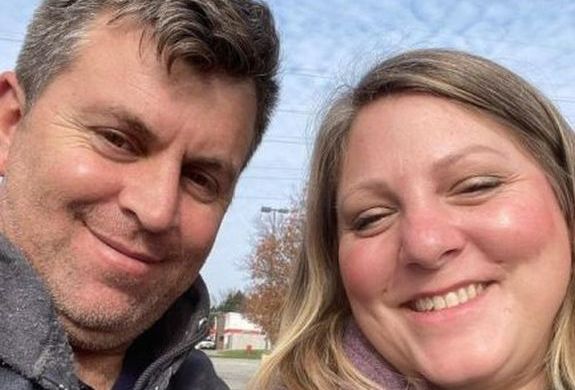 Anna-Marie Campisi took to her personal and business Instagram accounts yesterday to share the news that she and husband Mursel Mistanoglu, who were featured on the Season 7 of 90 Day Fiance and 90 Day Diaries, are expecting their first baby together.
The baby, a boy, is due in May.
"Mursel and I are super excited to announce that we are expecting a little boy this May! We are currently 22 weeks!" the owner of Beauty and the Bees Honey wrote, tagging the post with #futurebeekeeper. (The show's fans may remember that the couple met through an online beekeeping group).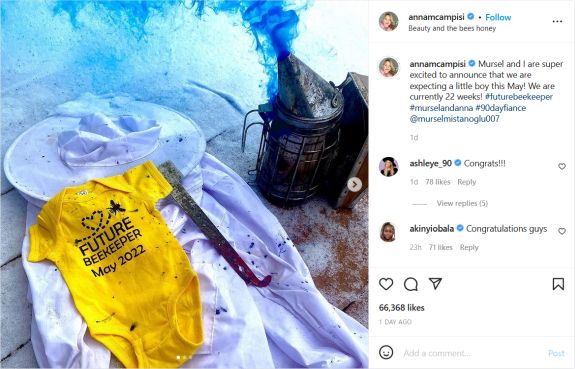 Anna-Marie (who is from Nebraska) and Mursel (who hails from Turkey) have been married since 2019. She is the mother of three sons and shared her fertility journey on "90 Day Diaries" as well as with her Instagram followers, posting in July that the couple was sending embryos to Ukraine to be used for surrogacy.
"I'm feeling so emotional right now," she wrote in July. "Our 3 embryos are being carried to Ukraine today and we are signing with our surrogate today! Keep us in your prayers!"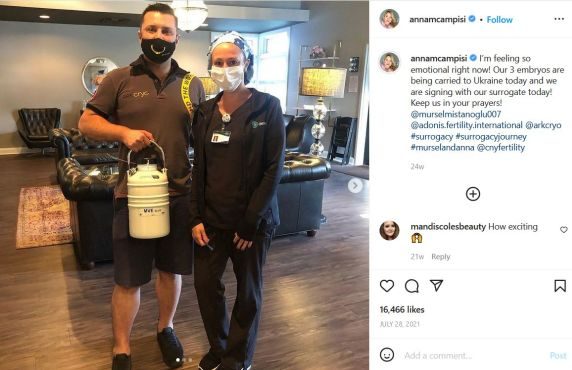 The news was also shared by psychic medium Trish Saulnier, who the couple consulted with in the midst of fertility struggles. Trish specializes in reality stars, with past clients including Amazna Smith of Selling Sunset, Tiffany Franco from 90 Day Fiance and Angelina Pivarnick of Jersey Shore.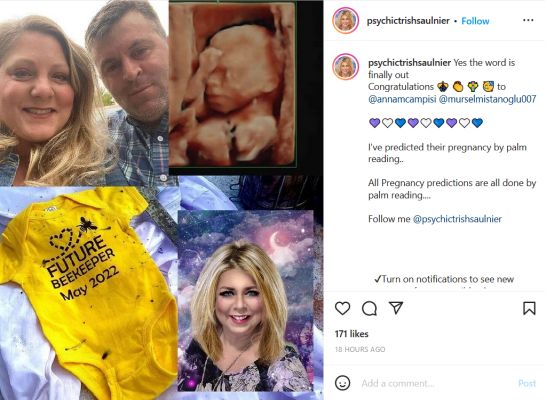 "Yes the word is finally out Congratulations to @annamcampisi @murselmistanoglu007
I've predicted their pregnancy by palm reading."
While this will be Anna's fourth child, this is Mursel's first.
RELATED STORY: "90 Day Fiance" Couple Evelyn Cormier & David Vazquez Zermeno Confirm They Are Divorcing After Four Years of Marriage
(Photos: Instagram)