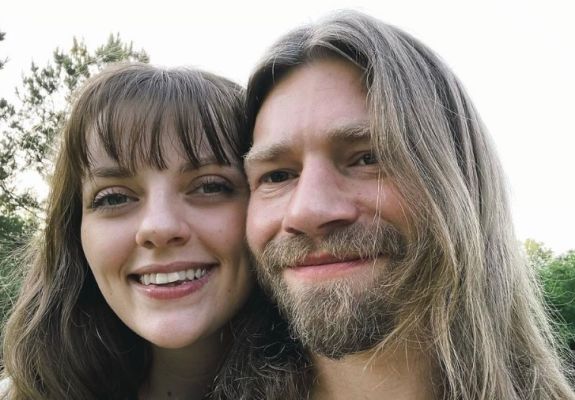 The saga of Raiven and Bear Brown continues!
Just weeks before she is due to give birth to her second child with Bear, Raiven announced on Instagram that she and the Alaskan Bush People star have "separated." This separation comes after months of relative peace for the couple (which fans of the show/Brown Family drama know is quite rare for these two).
"Bear and I have separated," Raiven wrote on Instagram Stories. "I am putting my health and my children first."
She then later added that there will be no online back-and-forth bickering between her and Bear this time around.
"We will be co-parenting, no drama, and I won't be sharing info past this point," she wrote.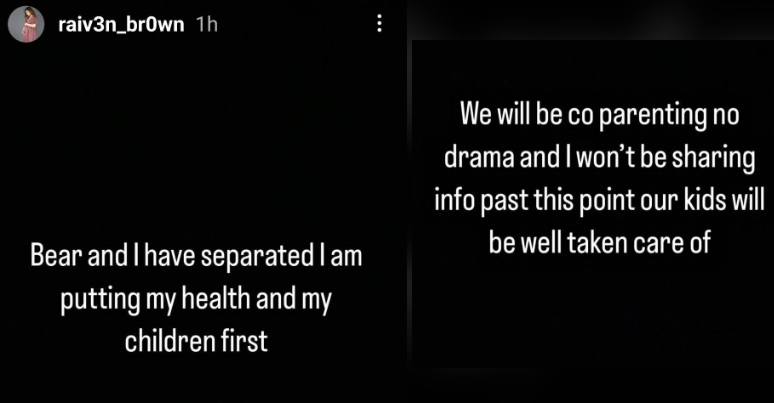 After making the announcement, Raiven wiped her Instagram clean of any photos of Bear. (Raiven's photos remain on Bear's Instagram account as of press time.)
Raiven is currently about 31 weeks pregnant with Bear's second son. The couple announced the pregnancy in May, and have seemingly had no issues in the time since then.
As fans of 'Alaskan Bush People' know, Bear and Raiven have had a rocky relationship dating back to September 2019, which has consisted of Raiven filing (and later dropping) several restraining orders against Bear, a messy custody battle over their son and allegations of abuse and drug use.
Raiven gave birth to their son River in March 2020; however, Bear didn't meet River until he was six months old. (Bear and Raiven were not together at the time of River's birth.) After several court proceedings and a lot of drama, Bear and Raiven got back together (and broke up again several times) before finally getting married in January 2022.
View this post on Instagram
Things with the couple were (publicly) going well until March, when Bear was arrested for allegedly putting his hands on Raiven after the two got into an argument. Raiven, who claimed to be the alleged victim of the domestic violence incident, had a no-contact order placed against Bear on March 14, but asked the court to rescind the order two days later.
Bear later called the domestic violence claims against him "unfounded," and Raiven posted a statement to Instagram calling the incident between her and Bear "a private matter" that "shouldn't be shared online."
Since Raiven posted about her split from Bear on Friday, Bear has remained silent and, as of press time, none of the other members of the Brown Family have publicly commented on the split.
The Ashley will update this story when more info is available…
RELATED STORY: 'Alaskan Bush People' Star Bear Brown Fires Back After Fan Asks Him to Forgive Estranged Brother Matt; Explains Why Matt's Estranged From Their Family
(Photos: Instagram)