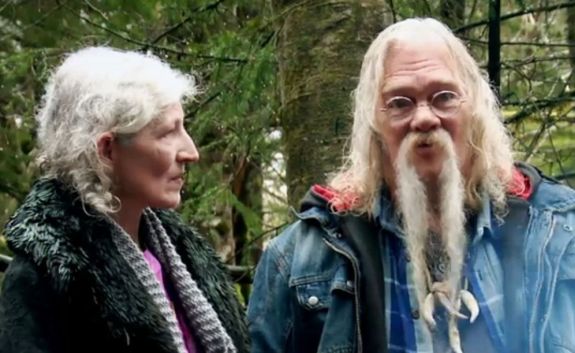 Alaskan Bush People matriarch Ami Brown has requested that a lawsuit filed against her late husband, Billy Brown, be dismissed due to Billy being unable to "defend the matter with his own testimony."
According to The Sun, an investor by the name of Robert Maughon filed a suit against Billy's estate–- of which Ami is the personal representative–- and Billy's Alaska Wilderness Family Productions for breach of contract, claiming that Billy failed to pay him profits made from the family's Discovery Channel show.
The investor is suing for $500,000, though Ami has argued the suit should be dismissed because her husband is "dead and can't defend himself."
In the legal documents, Ami argues that the investor didn't file the lawsuit until Billy was dead. (Billy died in February 2021 after suffering a seizure.)
"Plaintiff made no demands for breach of damages until 2014, and at that time making demand on the alleged January 25, 2009 contract, but not on the alleged January 6, 2009 contract, and thereafter unreasonably delaying action or communication with Billy Bryan Brown, again presenting demands and filing legal action 2021 only after the death of Billy Bryan Brown, who could not then defend the matter with his own testimony," the documents read.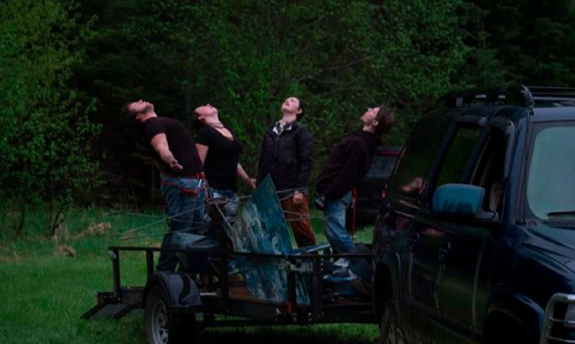 As The Ashley previously reported, Billy reportedly owed nearly $30,000 in medical bills at the time of his death, making his estate worth approximately $412,000.
Years before Billy's death, however, the investor claims he entered into a contract with the 'Alaskan Bush People' star on January 6, 2009, at which time he allegedly invested $20,000. Robert claims Billy agreed to compensate him 10 percent of income from the publication and sales of Alaska Wilderness Family Productions books written by Billy. These payments were allegedly supposed to occur for a 10-year period from the contract date, though Robert's lawsuit states that Billy "failed to pay" up.
Robert also claims a second contract was made two weeks later–- on January 25–- in which he invested $10,000 for a "lifetime." In that contract, Billy allegedly agreed to pay Robert 10 percent "of the gross income of Alaska Wilderness Family Productions from the creative works of Billy Bryan Brown, specifically including books, movies, television and documentaries."
"Billy Bryan Brown and [the business] have failed to pay the Plaintiff the monies called for in the Lifetime contract," Robert's lawsuit states.
Both lawsuits are seemingly notarized and include Billy's signature, and though Robert said the amount he is owed cannot be known without accounting, he is demanding $500,000.
Though Billy's estate has filed to have the lawsuit dismissed, a Washington judge denied the request and has ruled to move forward with the case. As a result, the estate is requesting a jury trial and for the Plaintiff to cover attorney costs.
A settlement conference has been scheduled for March 9, 2023.
RELATED STORY: It's Over (Again!) Pregnant 'Alaskan Bush People' Star Raiven Brown Says She's "Separated" From Husband Bear Brown
(Photos: Discovery Channel; Instagram)