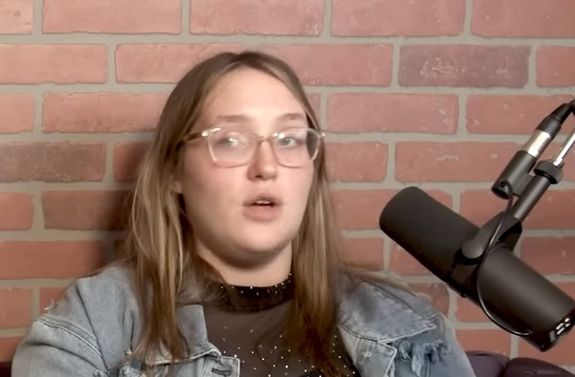 Lauryn Shannon says she was forced into therapy after WEtv— the network that airs her family's reality show, Mama June: Road to Redemption— felt it was necessary.
During an appearance last week on the Dumb Blonde podcast, Lauryn— better known as Pumpkin to the show's fans— admitted that she and her sister Alana Thompson have been through a lot of trauma, courtesy of their mother June Shannon and her boyfriends. After opening up about the abuse she allegedly suffered at the hands of Alana's father, Mike "Sugar Bear" Thompson (and stating that she felt TLC covered it up), Lauryn revealed that the family's current network, WEtv, eventually insisted she get some therapy.
"[I went to therapy] because our network required it, after everything, they finally paid for me to go to a therapist," Pumpkin said. "They required me to go for a full season."
Pumpkin said she wasn't really a fan of therapy, though, and didn't tell the therapist "her business."
Previously in the interview, Pumpkin had stated that, up until that point, the producers of the family's shows– 'Mama June' as well as TLC's Here Comes Honey Boo Boo— had actually covered up the abuse they allegedly saw happening in the family's home and did nothing to stop it.
"The abuse was pretty f**king bad," Pumpkin said. "It was very hidden [from the public]. The show tried to cover it up."
(Pumpkin and Alana also claimed that Mama June knew about the abuse and did not try to stop it.)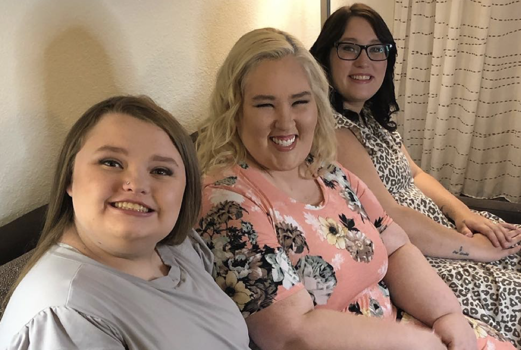 Pumpkin's husband Josh Efird— who joined Pumpkin and Alana for part of the podcast episode— stated that, at some point, the show's producers and WEtv demanded that Pumpkin attend therapy sessions because they were worried that her mental health would suffer as a result of what her mother had put her through on- and off-camera.
"They had it in their head, like, 'This s**t might cause you a little bit of brain damage so we might wanna get you some help," Josh said.
Alana stated that she has also been to therapy (although she didn't specify if she went because WEtv insisted that she go.) The 17-year-old said she also isn't a fan of therapy.
"I literally went through so many different therapists and none of them were, like, right," she said. "I don't like therapy because sitting there talking to a person I don't even know; I have trust issues. I don't think talking to a person I don't even know is gonna help me."
What has helped, the sisters said, is having a sense of humor when dealing with trauma.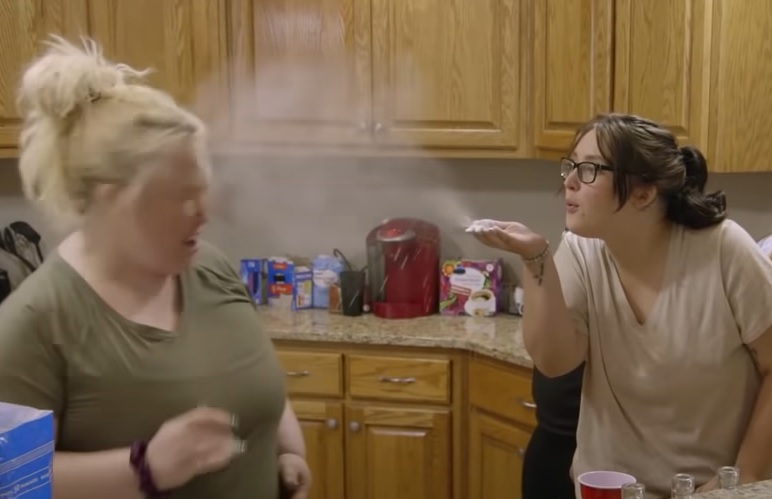 "Definitely me and Pumpkin have definitely laughed through our pain," Alana said.
The sisters also discussed some of the pain they've dealt in relation to their mother June's drug addiction. Pumpkin stated that Mama June began to use drugs after she split with Alana's dad Sugar Bear.
"That's when she first started dabbling into drugs," Pumpkin said. "It was speed at first, out of little tinfoil boats with a lighter and stuff."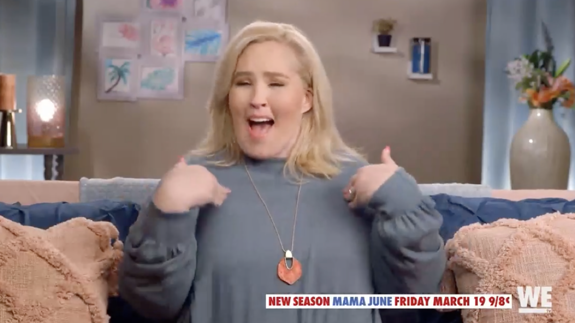 The sisters said that their mother made no attempt to hide her drug use from them.
"She was very open," Pumpkin said. "She let us know what she was doing. She would say how much she was doing."
Pumpkin stated that Mama June's drug use ramped up right around the time Alana was appearing on Dancing With The Stars in 2018. Pumpkin and Josh— who had just welcomed their daughter Ella— moved out while June and Alana were in Los Angeles for 'DWTS.' The move came after Josh found caps to needles used for drug injection in the dryer.
"My kid's clothes were in there, so I was freaking the f**k out," Josh said. "I wanted to tear the house down with my bare hands but I left respectfully."
Alana began to stay with Pumpkin and Josh soon after, since June and her then-boyfriend Geno Doak had become "so bad" into their drug addiction.
View this post on Instagram
Earlier this year, Pumpkin was granted sole custody of her sister. June was ordered by the court to financially contribute to Alana's care by paying Pumpkin $800 a month in child support until Alana turns 18 years old in August of 2023.
RELATED STORY: Lauryn "Pumpkin" Shannon & Alana Thompson Speak Out About Pumpkin Allegedly Being Abused By Sugar Bear Thompson & How 'Honey Boo Boo' Producers Covering It Up
(Photos: YouTube; WEtv)