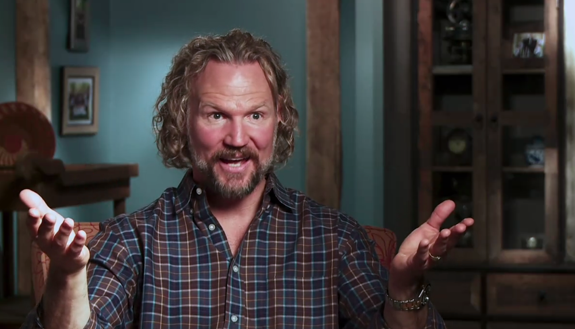 Settle in on the TLC-provided sectional as Sister Wives star Kody Brown spills some tea!
In a rare interview, the Brown Family patriarch talked about his long-running TLC reality show, and even touched on some topics that fans have long-wondered about. Kody spoke to the Reality Life with Kate Casey podcast last week about all things 'Sister Wives', from how the show began to where the family is now, 14 seasons later. He also answered some common questions how the family survives financially and the possibility of his children becoming polygamists.
Here are the five most-interesting things Kody revealed on the podcast:
1. On how the 'Sister Wives' series came to fruition:
When asked how TLC discovered the Brown family, Kody revealed to Kate, "to be honest with you, I think we found them." He went on to explain that in 2007, Christine was involved in a polygamist coalition working to educate the public and dispel rumors surrounding polygamy. Kody said the show's producers had a dinner party with "very liberal individuals" and friends in Salt Lake City, Utah, who were very critical of Mormons and Fundamentalist Mormons, which Kody said upset the producer and inspired him to do a documentary on the subject.
The producer then reached out to polygamists in the area, including the Browns. Kody said he and his family had been interested in doing some sort of documentary or reality show prior to this, but had yet to pursue anything.
"We felt like we were really free people and that we had really sort of a normal family, even though the dynamic was different," Kody said on his family's reason for wanting to share their story. "Because we see other Christians or other people who are religious, we can relate to them. They're just like us, we just have this one family dynamic that's different and that's the polygamy dynamic and we will never get a fair shake until somebody is looking into our home constantly."
2. On 'Sister Wives' almost taking the documentary route:
Initially, the producer of 'Sister Wives' favored the idea of making a documentary about polygamy; however, it may have been the Brown family's ultimatum that convinced him to go the reality TV series route.
"He wanted to produce a 90-minute documentary, festival-style, take it to some kind of film festival and present it and get people to open their minds," Kody said. "I said, 'There is no way we are doing a one-off, no matter what. If we can't have a series so the people see this is normal, so that they can judge us from seeing something that was daily, then I'm not going to do it.' So then he agreed that he would do what he could to promote an entire series."
3. On the possibility of him fathering more children:
Kody and Robyn revealed earlier this season on 'Sister Wives' that they have discussed having another baby — Kody's 19th — and according to Kody, that conversation is ongoing.
" … I never thought that there would be a limit. I never looked at it like when am I going to stop, I never thought that over," he said.
Kody went on to admit that Robyn's last two pregnancies (with eight-year-old Solomon and four-year-old Ariella) "were a little bit of a challenge" and raising the younger kids "at [our] age" had taken a lot out of them, especially because Kody says all kids — even his adult children — still need to be nurtured.
" … I'm getting tired, I'm getting older, I'm wondering what it would be like to be an empty nester, and yet I'm 16 years away from that," he said. "So I'm right at that mid-life crisis place. I'm 52 and I'm going, "Could I have one more? Should I have one more? Could Robyn, could her body take it and can we take it?' And then of course, she's a partner on it and that's a discussion I have to have with her."
4. On how the Brown family survives financially: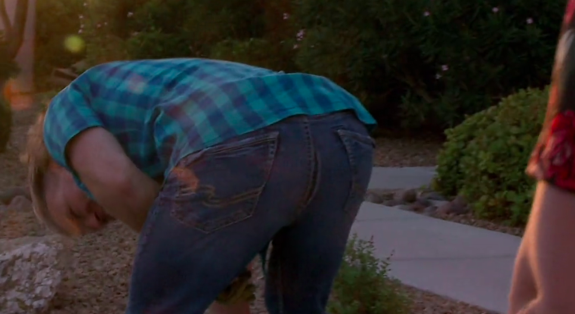 Given his four wives, 18 children and handful of rentals and mortgages, Kody touched on the family's financial obligations, specifically how they've managed to survive and where their money comes from (outside of their paychecks from doing 'Sister Wives.')
Kody said in the past, both he and Janelle worked full-time, while Meri and Christine would "fill in at home with part-time jobs, on and off." However, once the family was "chased out of Utah," Kody said the Browns were forced to live off investments and struggled through until ultimately developing "entrepreneurial ventures." (As we know, Meri, Christine and other members of the Brown clan all hawk leggings for LulaRoe, and Janelle has dabbled in real estate, to name just a few of those "entrepreneurial ventures" Kody is talking about.)
5. On why the family didn't wait longer to move to Flagstaff: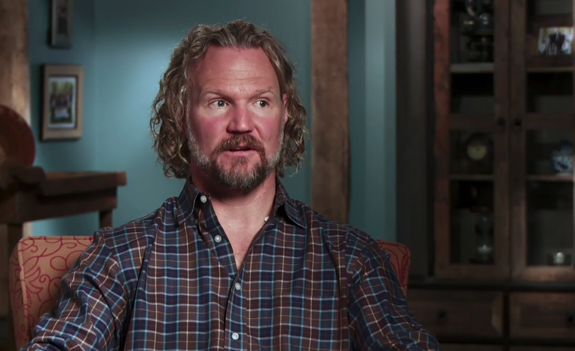 On the current season of 'Sister Wives', Meri, Christine, Janelle and Robyn are strewn throughout Flagstaff, Arizona (some in rental homes) while the family's Coyote Pass property sits vacant, with building plans yet to be determined. Kody and the wives are seen struggling financially to cover the mortgages on the Las Vegas homes that remain unsold, along with the homes being occupied in Flagstaff, leaving many to wonder why the Browns didn't just stay in Las Vegas until the Coyote Pass plans were complete. According to Kody, it all came down to his children.
"We had three sophomores, we were moving them between their sophomore and junior year. That would give them two years at a new high school — new friends, new experiences — to sort of feel like their new high school was home," he said. "If we were to wait until they graduated, we would have a single graduate every single year following that for a few years … We were never going to be able to leave Las Vegas and I wanted to leave, the wives wanted to leave… "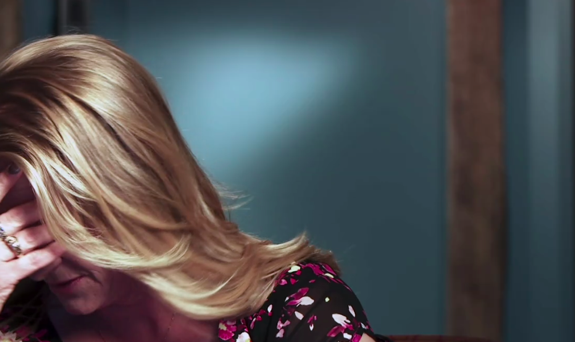 Kody said although his wives were resistant to the idea, they had all discussed "getting out of Las Vegas" prior to the economic downturn. Kody admitted that this turn of events did not play out well on the show.
BONUS! Because Kody keeps his responses the way he keeps his hair (aka long and all over the damn place) he was challenged to a speed round Q&A during the podcast. Here are a few of The Ashley's favorites:
Q: Why does Meri get such a big house, given that the other wives still have kids living at home?
Kody: " … It's less than the other houses we have, she has a business she has to run in it and it's big enough for the family to meet. So, it's not what I call a necessity, it's just a convenience and it worked out that way."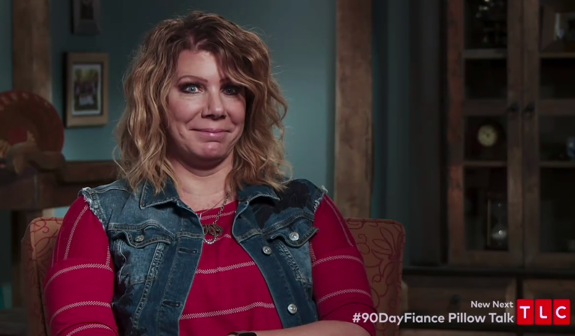 Q: Which of the Brown kids are likely to become polygamists?
Kody: "I really just don't expect any of my children to be in plural marriage, but I don't know. That's up to them to decide. I felt a definite calling to it, so did my wives. We're in a very different place than our children are, our children don't necessarily feel the calling."
Q: What is one thing you love about each of your wives?
Kody: "Meri is loyalty, Christine is fun, Janelle is intellect and Robyn is kindness."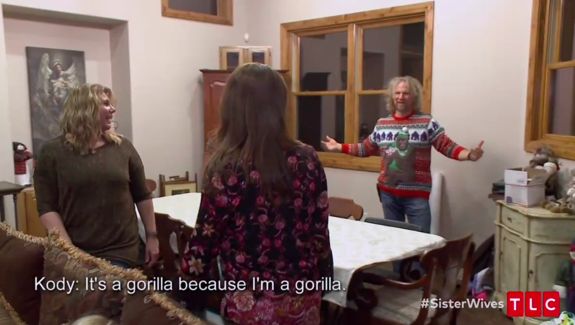 To listen to the entire episode of the Reality Life with Kate Casey podcast, click here!
RELATED STORY: Brown Baby 19? 'Sister Wives' Stars Kody & Robyn Brown Say They're Considering Having More Kids
(Photos: TLC; Instagram)