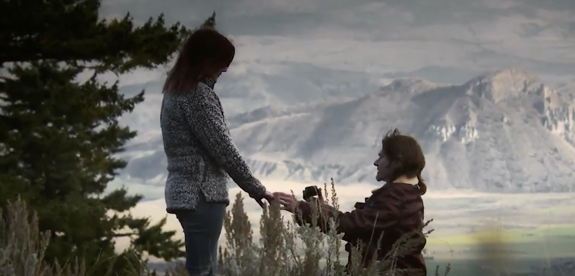 During the Season 12 premiere of Discovery Channel's Alaskan Bush People on Sunday, viewers saw Bear Brown and then-fiancé Raiven Adams go from planning their wedding to calling the whole thing off, days before their mountain ceremony.
The couple, who became engaged a few months prior, scouted sites to hold their nuptials, ultimately choosing to tie the knot near the family's barn, with a reception to be held inside, complete with burgundy rugs (and without horses or chickens).
As Bear got to work on a wedding-day surprise for his bride-to-be in the form of a guitar solo: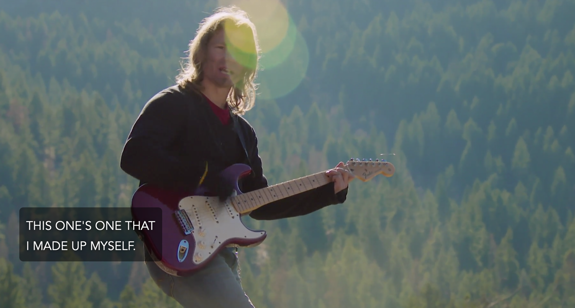 …and did some landscape rock-rearranging to turn their shipping-container house into a shipping-container home: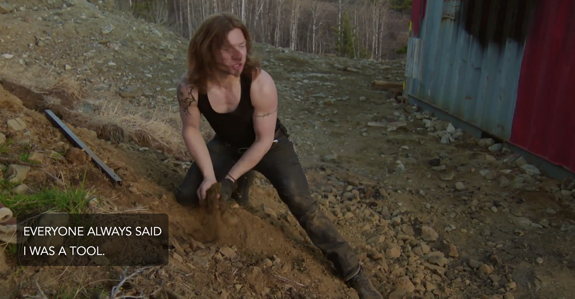 …Bear revealed he was nervous about his upcoming wedding, but maintained it was an "awesome kind of nervous." Meanwhile, Raiven bonded with Bear's sister Snowbird over chickens and revealed she was nervous as well, though Snowbird chalked it up to "pre-wedding jitters."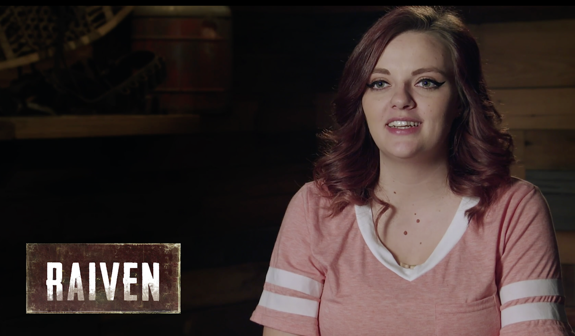 While Raiven certainly seemed the more hesitant of the two to walk down the aisle, it was ultimately Bear who went MIA on the mountain days before he and Raiven were set to get married, leading to the event being called off.
"Have you seen him?" one crew member asked, to which another replied, "No, no one has. I don't know what's going on."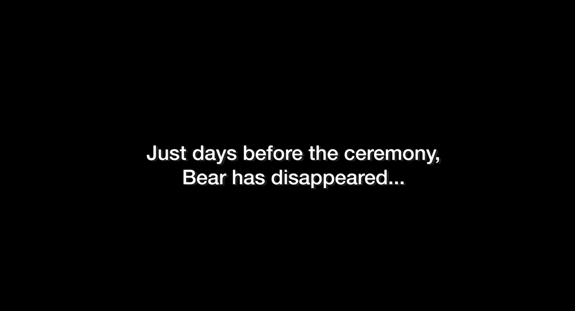 Viewers then see Snowbird go into the family's trailer, telling the crew she needed a minute.
"There's just some stuff happening," she says into the camera a few moments later. "I talked to mom and dad, but we're not really ready to talk about it right now. It doesn't always go as planned and I don't mean to be pushy to anyone, but like, we just need a little bit of time and a little bit of space."
The episode wraps up with Snowbird essentially kicking a crew member out of the family's trailer.
As fans of the Brown family may remember, not long after Bear and Raiven's split, Raiven announced she was pregnant with Bear's cub baby and in March, she gave birth to their son, River.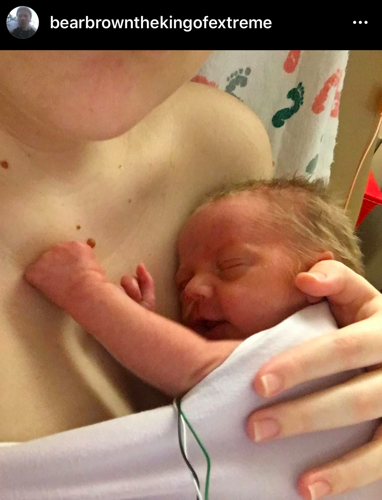 Despite confirming paternity, (and Raiven dropping the restraining order she had against Bear) the exes continue to battle it out over custody of their infant son and continue to throw allegations of abuse and drug use towards one another.
According to Raiven, Bear has yet to meet his son.
RELATED STORY: 'Alaskan Bush People' Star Bear Brown Says Wildfire Has Destroyed the Family's Washington Home
(Photos: Discovery Channel; Instagram)