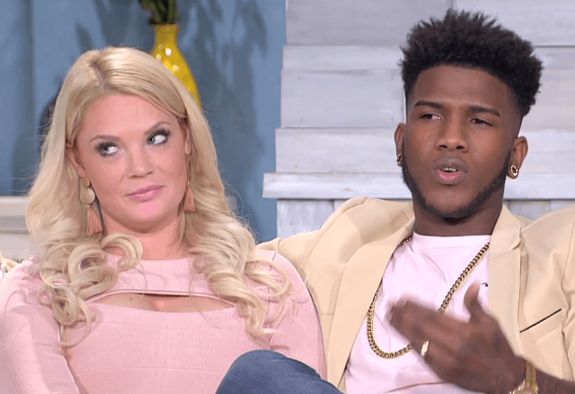 Former 90 Day Fiance star Ashley Martson is "coming clean" about what recently ended her on- and off-again relationship with her husband Jay Smith. The Season 6 star took to TikTok over the weekend to confess to her fans that she lied to them about the reasons for her most-recent split from Jay.
Ashley announced last month that she and Jay were "done for good," and said her inability to move past Jay's cheating early in their relationship played heavily in the decision to call it quits.
However, this weekend Ashley detailed what really went down between the two and said she was too "embarrassed" to share the truth before.
"I lied to the world because I was ashamed and embarrassed to let this happen AGAIN," she said.
In the now-deleted TikTok video, Ashley says she gave Jay $30,000 to open his own tattoo shop…but once he got the business going, her relationship with Jay blew up.
"What did he do…he was messaging the stripper he originally cheated on me (with) again," Ashley said.
As "90 Day Fiance" fans know, the couple has long been plagued with infidelity rumors and ongoing drama, even before they married in May 2018.
A few days after the alleged cheating episode, Ashley told Jay to get his stuff and leave their house.
"It's all my dumb fault," Ashley said. "I'm sorry I lied to you all. In that moment, I was so weak, I couldn't take public opinions and deal with the trolls.
"I gave it my everything. I loved him so much," she added.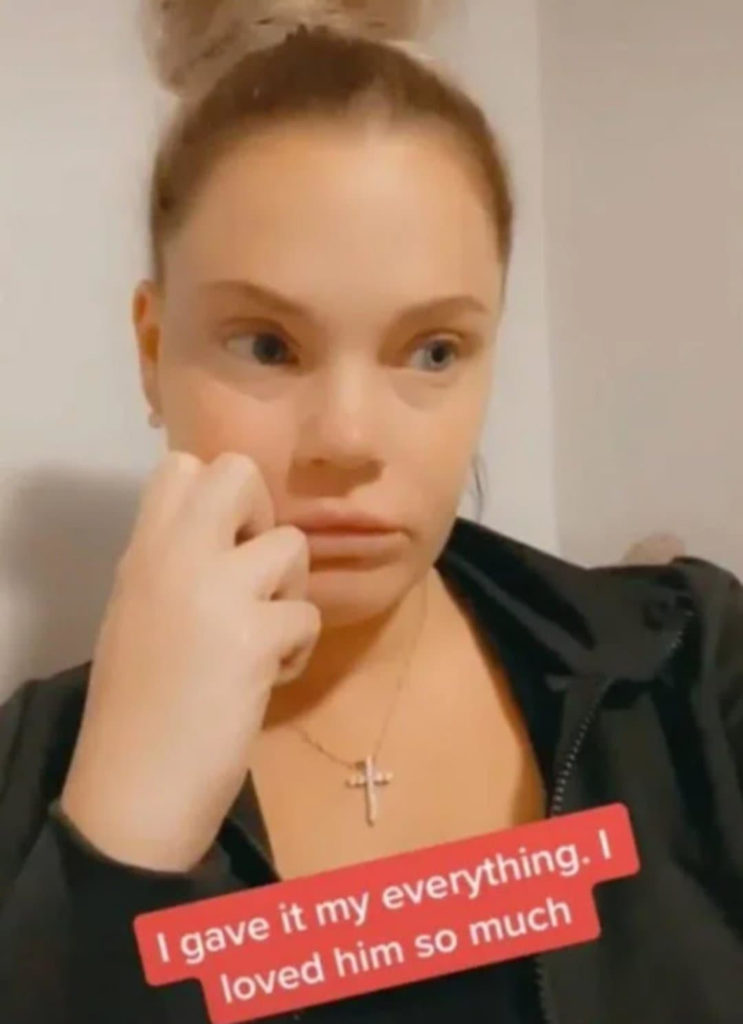 During one of her and Jay's (many) previous separations, Ashley stated that she really loved Jay but, "maybe he really did just want a green card".
It's unclear at this point if Jay could face deportation again. He was previously detained by ICE and faced deportation in April 2019 after Ashley filed for divorce. The divorce process was canceled and the couple reconciled.
Jay is still living in Pennsylvania and running his tattoo shop. He recently posted an example of his tattoo work on Instagram, only to be met with plenty of criticism about using Ashley's money to start the shop and then allegedly betraying her.
"I truly hope you're working hard to pay back the woman who paid your way to success," one person wrote in the post's comment section.
"You are truly growing as an artist. Great work. However, I have no respect for people who have no loyalty to or use those they claim to love. Sad. I hope someday you grow to truly love a woman right," another wrote.
"You didn't do any of this on your own," another critic commented. "Hopefully you pay back every penny an actual WOMAN helped you with. What a shame."
Jay has yet to publicly respond to Ashley's claims.
RELATED STORY: "90 Day Fiance" Engagement! Darcey Silva Reveals She Accepted a Marriage Proposal From Georgi Rusev in June
(Photos: TLC; Instagram, TikTok)