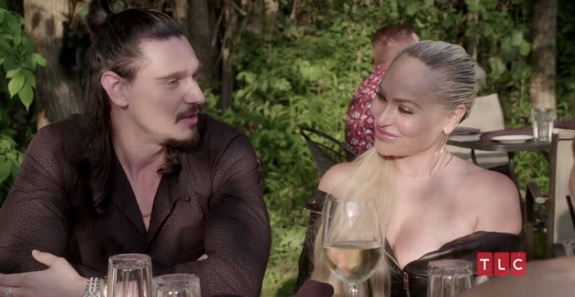 Darcey Silva of 90 Day Fiancé and '90 Day' spin-off Darcey & Stacey is engaged to Georgi Rusev, a 32-year-old Bulgarian masseuse she met on social media.
Darcey revealed to People that she quietly accepted Georgi's proposal in June.
"I still feel newly engaged," Darcey said. "I haven't been able to really celebrate it yet with everybody. I want to be able to shout it to the world. It was definitely a total surprise for me. Georgi and I have a very deep connection and I feel like in that moment I was not expecting it at all."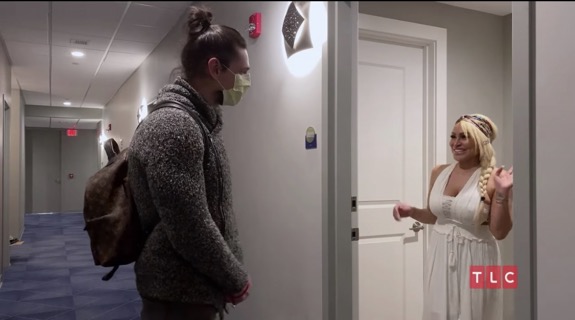 Georgi popped the question not long after he and Darcey moved in together once the pandemic hit – an obstacle he had to work around when planning his surprise proposal to Darcey.
"It was really hard to find the ring, make the calls, make the reservation for the boat, for dinner," he said.
The news of the couple's engagement comes after Darcey revealed on a recent episode of 'Darcey & Stacey' that Georgi was still married and going through a divorce. Georgi maintains that the most important thing is that he and Darcey "understand each other" and "have each other's back."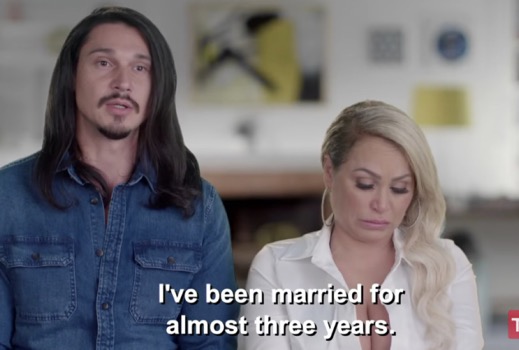 "We feel very secure with each other," Darcey added. "Everybody's going to have their issues from time to time, but if we can communicate and talk through that, that's what I've always wanted in a relationship."
After accepting Georgi's proposal, Darcey called her daughters, Aniko and Aspen, to share her happy news.
"They mean the most to me and Georgi knows they come first and foremost in my life," Darcey said. "He accepts them and me as a mom and they get along very well. We already kind of feel like a little family unit."
Once Darcey and Georgi's engagement news went public this week, Aniko reposted TLC's announcement, while adding her seal of approval.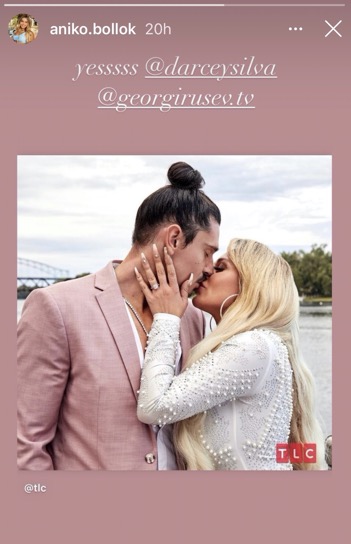 Darcey thanked fans on Instagram for their congratulations, stating she and Georgi are "so excited for what the future holds!"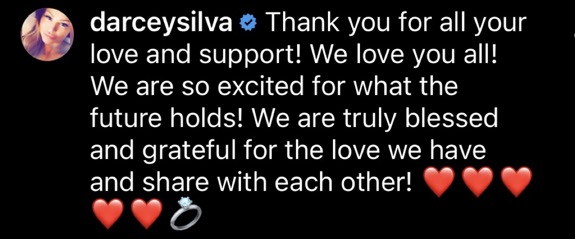 Part of that, Darcey told People, includes a dream wedding, which she has already begun planning.
"I want family involved, his side of the family and loved ones from all over," she said. "Maybe something intimate, beautiful and romantic here in the States first and then [abroad] as well at some point."
Darcey's twin sister Stacey Silva recently tied the knot herself, though due to the quarantine and Connecticut's ban on gatherings of more than five people at the time, her nuptials looked much different than the elaborate ceremony Darcey is planning.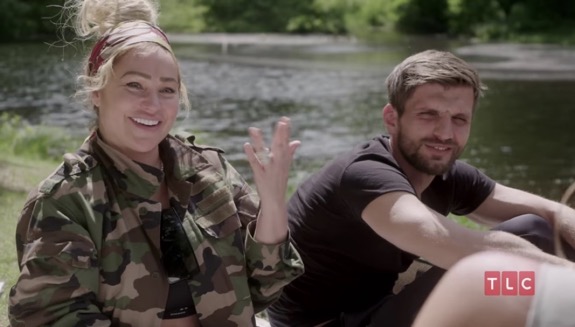 Instead, Stacey and her fiancé Florian Sukaj had a small civil ceremony performed by a justice of the peace, as seen on 'Darcey & Stacey.'
Darcey and Georgi's engagement will be featured on the season finale of 'Darcey & Stacey,' airing Sunday on TLC.
RELATED STORY: "90 Day Fiancé" Star Olga Koshimbetova Confirms She Has Split with Husband Steven Frend After One Year of Marriage
(Photos: TLC; Instagram)