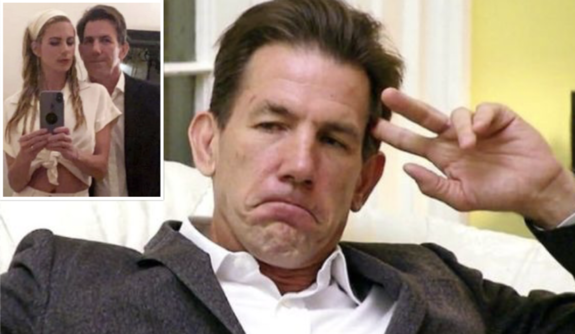 Thomas Ravenel is getting hitched.
No…seriously.
Four months after becoming a father for the third time, the 57-year-old former Southern Charm star has revealed he's getting married to 38-year-old registered nurse Heather Mascoe, the mother of his infant son, Jackson.
Thomas teased the news on Twitter this week, asking if anyone knew of his upcoming nuptials.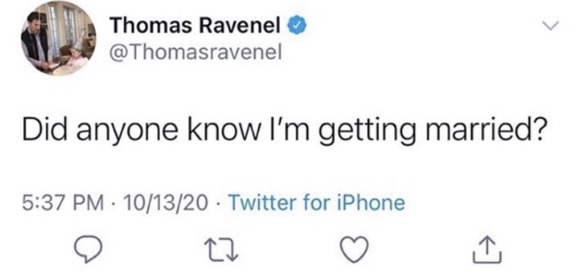 After some curious followers requested confirmation on the identity of T-Rav's bride, he eventually mentioned Heather by name.

" … I'm getting engaged to Heather Mascoe," he wrote. "I'm a lucky man!"
The soon-to-be Mr. and Mrs. welcomed their son June 29. At the time of his son's birth, Thomas revealed he and Heather, whom he briefly dated, were no longer a couple, though they remain "good friends."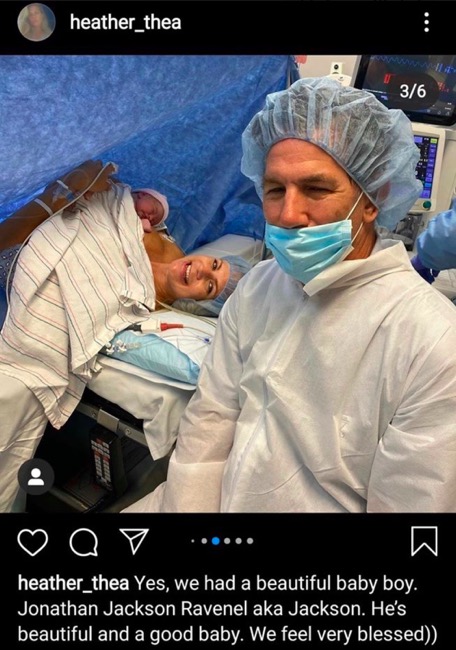 "That's how I'd put our relationship, really good friends," Thomas said in July. "She's happy and I'm happy."
Thomas and Heather's relationship has apparently turned romantic once again – so much, in fact, that Thomas believes there's "no need" for Heather to sign a prenuptial agreement before they get hitched.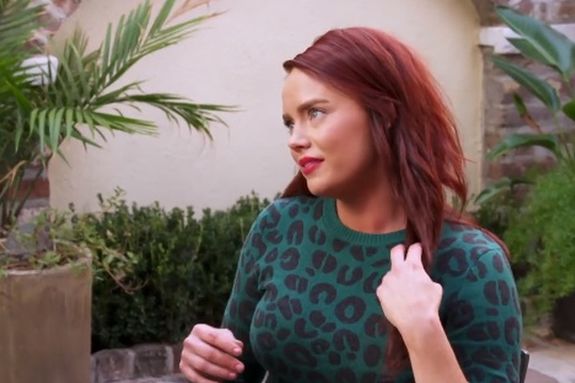 Thomas also confirmed (once again) that he will "absolutely not" be returning to 'Southern Charm.'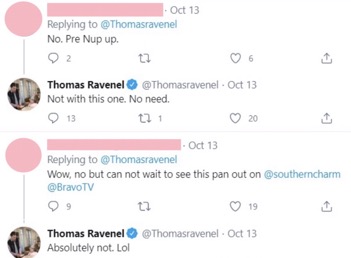 As fans of 'Southern Charm' may recall, Thomas claimed in 2018 that he was leaving the show after being accused of sexual assault by more than one person. Days later, Thomas was arrested and charged with assault and battery, after which, Bravo confirmed Thomas would not be coming back to 'Southern Charm' for Season 6.
In addition to Jackson, Thomas has two children, Kensie and Saint, with his ex and former 'Southern Charm' co-star Kathryn Dennis.
Heather also has a son and daughter from a previous relationship.
On Instagram, Thomas posted a photo of him with Heather, using the caption to proclaim Heather to be a "goooood woman."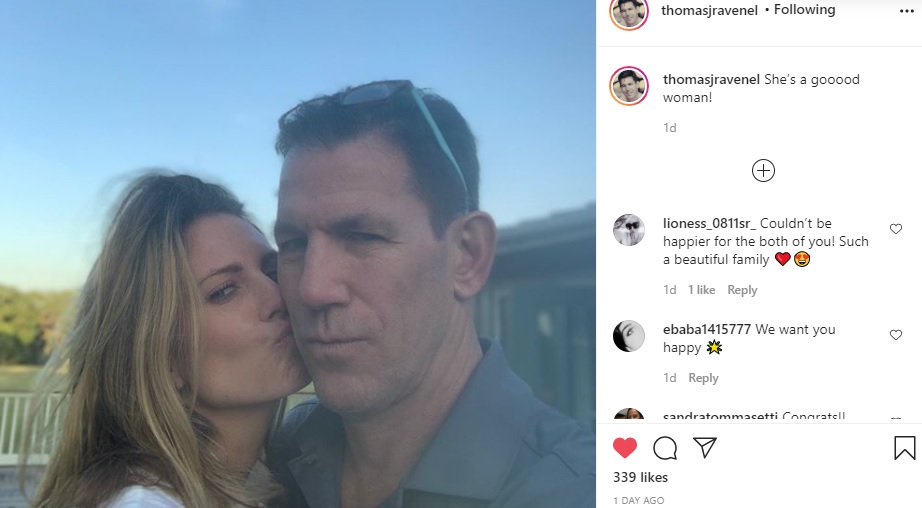 The couple has yet to announce when they plan to tie the knot.
RELATED STORY: Petty Arguments, Pandemic Life & Tackling White Privilege: Bravo Releases First Look at 'Southern Charm' Season 7
(Photos: Instagram; Bravo; Twitter)