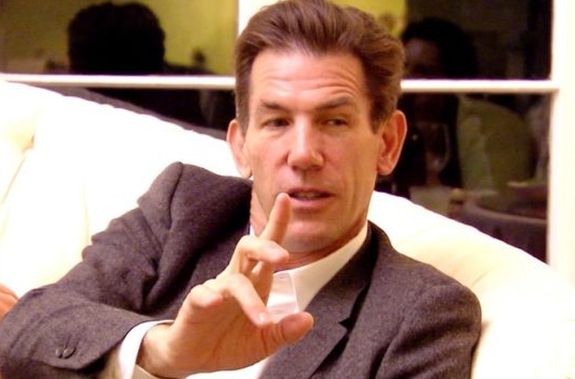 Controversial Southern Charm star Thomas Ravenel is currently behind bars in South Carolina, after being arrested on charges of second-degree assault and battery.
The arrest comes just days after Thomas went on a bizarre Twitter rant where he accused his ex Kathryn Dennis and other 'Southern Charm' co-stars of doing drugs, and attacked the Bravo network before deleting it all.
According to local Charleston newspaper The Post and Courier, Thomas was booked into the Charleston County Jail on Tuesday morning. The newspaper stated that Police Spokesperson Charles Francis confirmed that Thomas' arrest was linked to the sexual assault allegations made by a woman back in May, who claimed Thomas sexually assaulted her in his home in 2015.
"Police spokesman Charles Francis confirmed that Ravenel's arrest was linked to the case, but further details were not immediately available," the newspaper reported.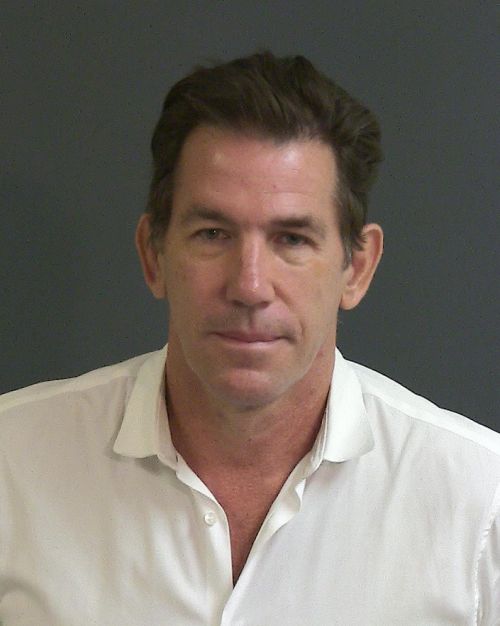 As The Ashley previously reported, at least two women came forward in May to accuse Thomas of sexual assault. After the initial accusations were made, Thomas' former nanny (known as "Nanny Dawn" to fans of the show) also accused Thomas of sexual assault.
The Post and Courier reports that Thomas' bond hearing will take place Tuesday afternoon. At press time, he was still behind bars, with his bond set at $20,000, according to online court records.
Days before his arrest, Thomas, who has previously stated that he will not be returning to 'Southern Charm' for Season 6, took to Twitter to shade his baby mama Kathryn, as well as his (former?) 'Southern Charm' co-stars.
In a series of now-deleted tweets posted on Saturday (and obtained by Reality Blurb), Thomas confirmed that his return to the show is unlikely… at least we think that's what he was trying to say.
"Due to the petty hate sites of very boring, unaccomplished out of town cast mates on Southern Charm I will return for an another season, just as soon as a donkey wins the Kentucky Derby!" Thomas tweeted.
Following Thomas' arrest, though, Bravo confirmed to People that Thomas would not return to 'Southern Charm'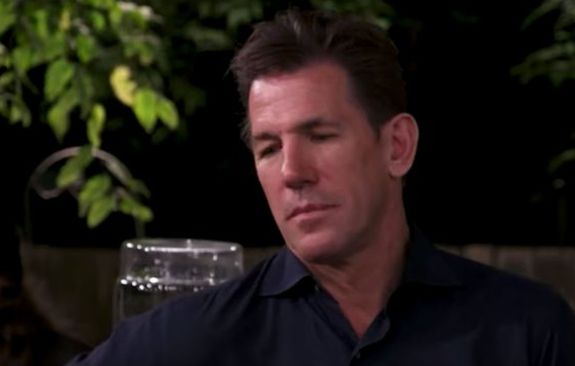 After a follower suggested Thomas move to Savannah to take part in the network's other 'Southern Charm' series, Thomas said that was out the question as well (though he did leave his wacky analogies out of it this time).
"Not if Bravo (aka liars) are involved," he responded.
Thomas then aimed his outbursts at his former cast mates, whom he called "boring" after a Twitter fan said Thomas was the star of the show. He also implied that some of his cast mates were beneath him intellectually.
"You have no idea how I wanted to leave Pat [Altschul]'s dinner parties due to sheer boredom," he responded to the fan. "I found myself leaning toward monosyllabic discourse just so Cameron [Eubanks] and Craig [Conover] could keep up."
The insults didn't stop there, though. Thomas went on to make some harsh accusations toward Craig that brought Kathryn into the hate-laced narrative. The claims accompanied a "compliment" to Craig's ex-girlfriend, Naomie Olindo, for landing a "real man who gets up early in the morning and works all day."
"Craig is a pu**y who kept Kathryn out all night doing drugs while I was alone with baby Kensie. Great guy," Thomas tweeted.
As fans may recall, Kathryn lost custody of the children she shares with Thomas (Kensie, now 4, and Saint, now 2), back in 2016 after failing a drug test. Kathryn has since completed rehab and now shares 50/50 custody with Thomas, though she continues to take drug tests mandated by Thomas.
Thomas wrapped up his bizarre ranting on Saturday by hinting to followers that he and on-again off-again girlfriend/co-conductor of the Crazy Train, Ashley Jacobs, may be on the outs again. After a follower asked about Thomas' likeliness to return to the Bravo show if Ashley was invited to join, Thomas said Ashley was more than welcome to appear on the show adding, "but I don't date people with zero integrity."
Um…?
When a fan asked if that meant he was no longer dating Ashley, Thomas responded with a vague "perhaps."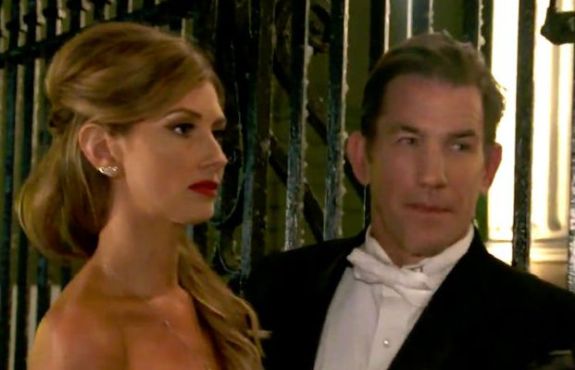 One fan pointed out the irony of Thomas making such harsh accusations of his cast mates, given his own 2007 indictment on federal cocaine distribution charges and subsequent prison sentence.
"The awkward moment when @Thomasravenel calls out someone for their drug use, but forgets he's been in jail for drugs, and is currently being investigated for rape."
The 'Southern Charm' cast has yet to comment on Thomas' arrest or his Twitter rant.
The Ashley will update this story when more information is available.
(Photos: Bravo, Charleston Sherrif's Department, Instagram)