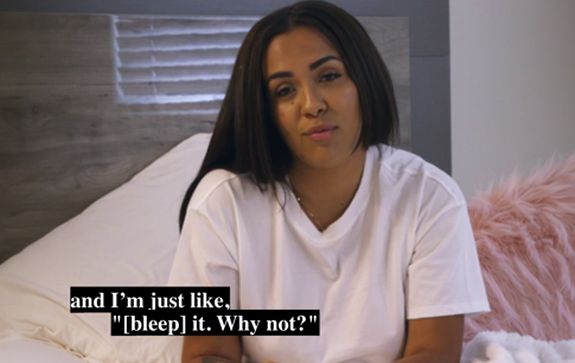 Briana DeJesus is considering putting her foot in her mouth—or at least a few toes— all in the name of getting some cold hard cash!
The Teen Mom 2 star took to Twitter on Monday to let her fans know she made more than $10,000 in one week on OnlyFans and that she didn't have to strip down and show (all of) her Dr. Miami-enhanced body to do it.
"Life is crazy," she wrote. "How I just made 10k+ in a week with only fans and no my vagina is not out or ti**ies."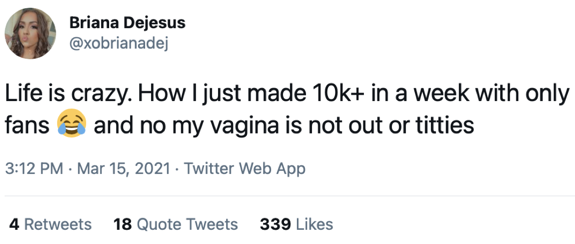 While she appears to be doing pretty well with whatever thirst traps she's been posting to the subscription site, Briana went on to reveal that she's open to doing other things on OnlyFans, just as long as she can guarantee doing so won't result in her losing her job with MTV.
Hold on to your patent leather pumps (and your lunch), Briana may soon be hawking toe-sucking videos.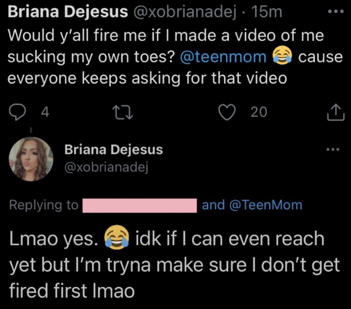 According to the mom of two, "everyone keeps asking for" a video of her sucking her own toes. While she doesn't know if she can even make it happen flexibility-wise, she's doing some research to "make sure she doesn't get fired" before dipping her toe into the water/into her own mouth.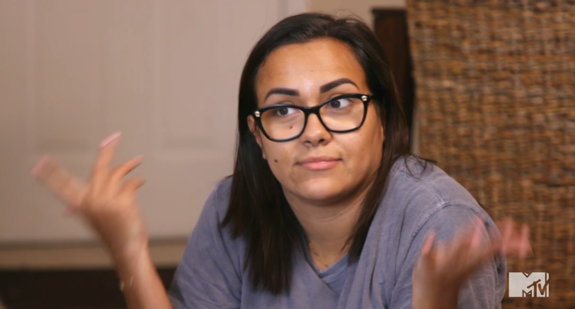 Briana's OnlyFans idea was met with mixed reviews among fans, with some warning her that her posts on the site could end up being seen by those who aren't paying customers.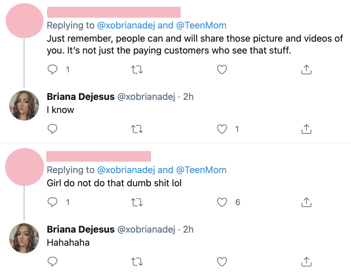 Another follower mentioned MTV's treatment of former 'Teen Mom OG' (and adult film) star Farrah Abraham after she decided to earn some cash doing sexy time webcam shows. The individual stated it will be "interesting" to see how the network reacts to 'Teen Mom' stars jumping on the OnlyFans trend, considering work in the adult industry was "a huge contributing factor" for Farrah getting fired from 'Teen Mom OG.'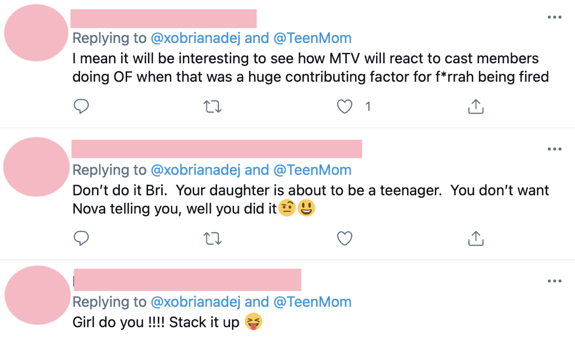 "Don't do it Bri," another fan warned. "Your daughter is about to be a teenager. You don't want Nova telling you, well you did it."
Others, however, encouraged Briana to "secure the bag" and "stack it up."
After someone else on Twitter questioned "why people pay money when you get p0rn free," Briana said OnlyFans offers a more personal experience.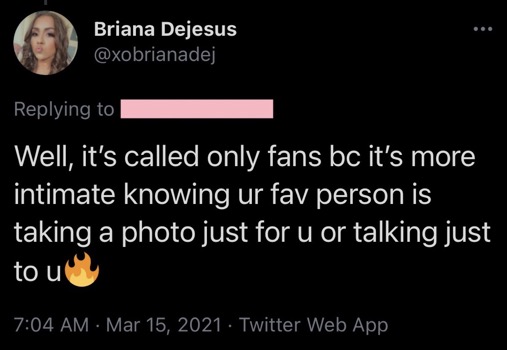 "Well, it's called only fans bc it's more intimate knowing ur fav person is taking a photo just for u or talking just to u," she wrote.
"Men just like to feel special," she told another person. "They don't need to see ass and t*ts for that."
#feetdom https://t.co/xDqRjchMjx pic.twitter.com/8poVxjYejy

— Briana Dejesus (@xobrianadej) March 15, 2021
Later that day, Briana posted a foot photo to her Twitter, along with a link to her OnlyFans page, so we can assume she decided to "get that bag" by stuffing her hoof in her mouth. During the most-recent season of 'Teen Mom 2,' Briana revealed that she had spent all of her savings buying a home for her and her family. During one scene, she stated that she was "broke."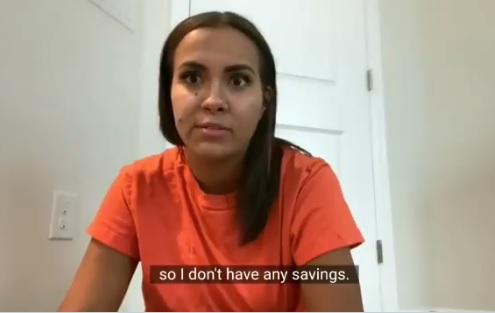 Briana is not the only 'Teen Mom' star to venture into the OnlyFans foot fetish world. Her co-star (and nemesis) Kail Lowry opened an account and posted some foot photos last year but is no longer active on OnlyFans.
(Interestingly, in a clickbait "#LinkInBio" Instagram post from November 2020, Briana actually shaded Kail for selling foot pics on OnlyFans…but here we are…)
Teen Mom: Young & Pregnant stars Kayla Sessler, Malorie Beaver and Kiaya Elliott have also private pics and videos on the site.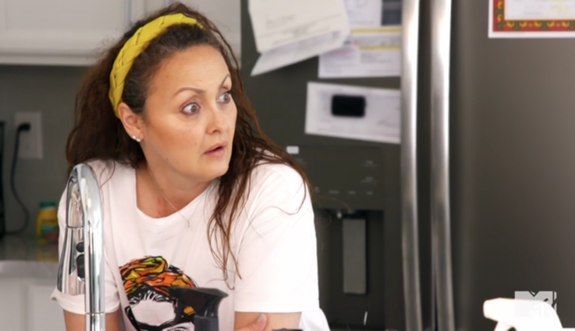 Currently, Briana charges $12 a month to subscribe to her OnlyFans. In her bio on the site, she specifically states that subscribers will get "no nudes."
RELATED STORY: 'Teen Mom 2′ Dad Devoin Austin Appears on Kail Lowry's Podcast: Says Briana DeJesus' Family Tricked Him Out of Being on Daughter Nova's Birth Certificate
(Photos: MTV; Twitter)