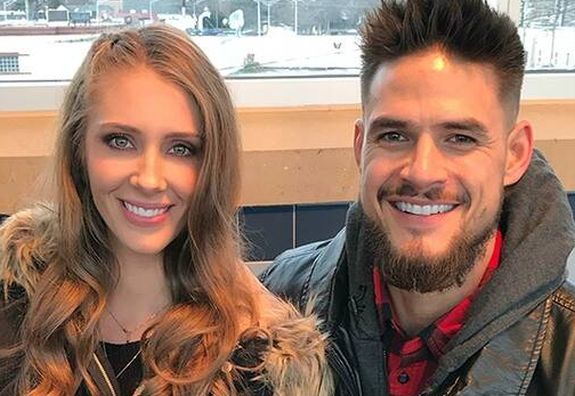 Wedding bells are ringing for Jenna Compono and Zach Nichols!
The couple— who met on MTV's The Challenge— got married over the weekend in a small ceremony in a church in Zach's hometown of Brighton, Michigan. Last month Jenna and Zach announced that they're expecting their first child— a boy— in August, and that they decided to put baby-making ahead of their wedding after their nuptials were postponed due to COVID-19.
For the wedding on Saturday, Jenna wore a long white gown with spaghetti straps and no veil. Her hair was pulled to one side with flowers. The altar was trimmed in shades of purple and lavender. (The wedding photos were originally posted by the @ChallengeMTV__ Twitter account.)
View this post on Instagram
View this post on Instagram
While it appears that the wedding guests were kept to a minimum, it wasn't exactly small, due to Zach having four siblings. One of Zach's sisters even expressed her excitement in the caption of a wedding photo posted to her Instagram about how their family has grown.
"Five turned into 16!" she wrote about her and her siblings' spouses and kids. "**if you counted and only got to 15, you're correct, however there is a little life brewing in this photo too."
View this post on Instagram
Jenna and Zach were originally scheduled to get hitched on February 13, 2021 but decided against a big wedding due to the pandemic. They have stated that they plan to have a larger celebration eventually.
"After our wedding was postponed, we decided to start the next chapter of our lives. It really wasn't a hard decision for us, we were both super excited and ready," Jenna wrote in her Instagram baby announcement. "Luckily, we were fortunate enough to get pregnant on our first try and have had zero complications regarding my first trimester."
In another post from February, Jenna explained that she wanted to get a jump on procreating because she wants to have a litter of kids.
"You all know how much I've wanted kids for so so long," she wrote. "After our wedding kept getting pushed back, we decided it might be best to try to have a baby before we get married (because you know me, I want SEVEN, yes SEVEN kids, we can't waste any time."
In August 2020, Jenna told a fan on Twitter that she wanted six kids, so it would be unlikely that she would do any more seasons of 'The Challenge' after she gets married.
"Most likely [I would] not [do another season] … we want six kids, we have a lot of work to do after the wedding," she wrote.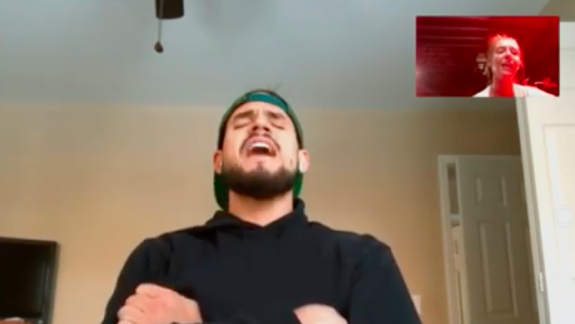 Interestingly, Zach got hitched on the same day as his ex-girlfriend, former star of The Real World: New Orleans, Ashlee Feldman. Ashley— who dated Zach from 2013-2014–got married on Saturday as well.
RELATED STORY: 'The Challenge' Stars Jenna Compono & Zach Nichols Are Expecting Their First Child: See Their Cute Baby Announcement!
(Photos: Instagram; MTV)