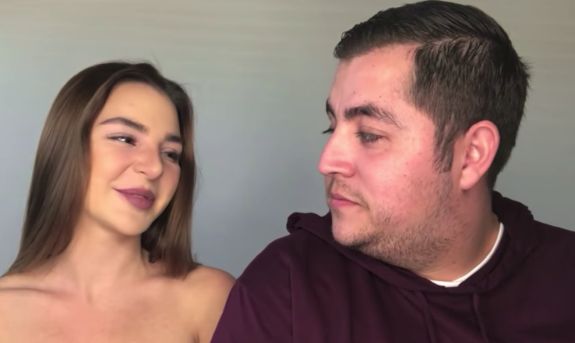 Former 90 Day Fiance star Jorge Nava may be touting his plans to divorce wife Anfisa once he's released from prison; however, Anfisa says the two were already heading in that direction before he was locked up.
In a new interview with In Touch Weekly, Anfisa said that her marriage was "on the verge" of ending before Jorge received his 22-month prison sentence in September 2018 for felony marijuana charges, but that she was willing to stay by Jorge's side once he was imprisoned. Over time, however, Anfisa said things between her and Jorge went south.
"Once [he went to prison], I wanted to put our issues aside and stay by his side and support him in this difficult situation," she said. "However, the whole time I felt like I had a weight on my shoulders that wouldn't let me be happy. I knew I had to end it and it would be better for the both of us, so Jorge and I talked about it and mutually decided to part ways a few months ago and agreed to divorce once he's released."
Anfisa also spoke on Jorge's recent claim that she had abandoned him, noting that she didn't leave him for another man (though she is dating someone else), but rather she left Jorge because she "didn't want to be with him anymore."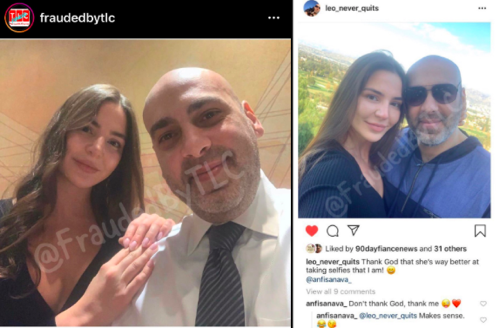 " … I took this time alone to heal myself," Anfisa said, later addressing her haters' claims that her marriage to Jorge had been a sham.
"People grow apart sometimes; it doesn't mean the relationship wasn't genuine from the start," she said.
Anfisa went on to say that she hoped Jorge's time in prison would make him a better man, but she believes he's "still the same vindictive little boy seeking revenge."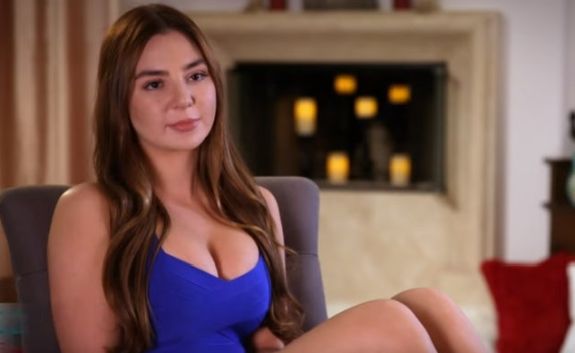 "It's sad that he can't stand seeing me succeed on my own," she said.
While Jorge may not have become a "better man," according to Anfisa's standards, he did complete more than 500 hours of work while behind bars and drop more than 100 pounds.
He is due to be released in August; however, he may end up being released much earlier.
RELATED STORY: Jailed "90 Day Fiancé" Star Jorge Nava Vows to Divorce His Wife Anfisa When He's Released; Says His Release Date May Be Bumped Up
(Photos: Instagram; TLC)