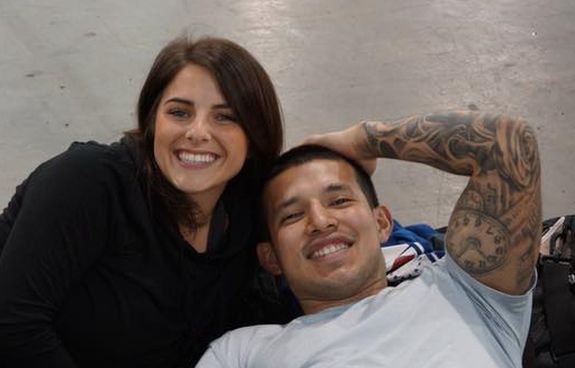 Javi Marroquin is about to become a father of two, and over the weekend the Teen Mom 2 dad and his pregnant girlfriend Lauren Comeau learned the gender of their baby during an elaborate gender reveal party.
Javi invited the gang from Radar Online into the party (as you do).
The site reported on Sunday that Javi and Lauren are expecting a baby boy. (It's not known if a reporter from Radar actually attended the party or if the site was just given the exclusive rights to the photos.)
Javi, who is already the father of son Lincoln (whom he shares with his ex-wife Kail Lowry), held the soccer-themed party in the backyard of his Delaware home. Lincoln was front and center as he found out that he would soon be a big bro to a baby boy. (He sported a "Big Brother" T-shirt, while Javi wore a blue jersey and Lauren wore a pink one.)
They revealed the news by having blue confetti shoot into the air during the party.
Javi announced that Lauren was pregnant back in May. The news shocked some 'Teen Mom 2' fans, as Javi began re-dating Lauren shortly after splitting with his 'Teen Mom 2' co-star Briana DeJesus. (Javi and Lauren dated briefly in 2017 after meeting at a wedding.)
"I never believed in love at first sight, but when I saw Lauren I definitely did," Javi said in a previous interview. I'm hoping Lauren and I can figure this out because she made me the happiest I've ever been.
"I want to do things differently," he added. "I just want to enjoy it. She's the only girl that's been on no TV. It's just real stuff." (Lauren has not appeared on 'Teen Mom 2'…yet.)
Javi and Lauren have yet to reveal when their son is due, but everything seems to be going well with Lauren's pregnancy, according to Javi's recent tweet.
"Was able to make it to my first doctor appt today… the baby is healthy and right on track," he wrote on July 9.
It appears that Lauren– who had been living in South Carolina– has moved (or is about to move) to Delaware to be with Javi. In the caption of a recent Instagram post showing her kissing Javi, Lauren wrote, "Final drive home to you."
Check out photos from the gender reveal party: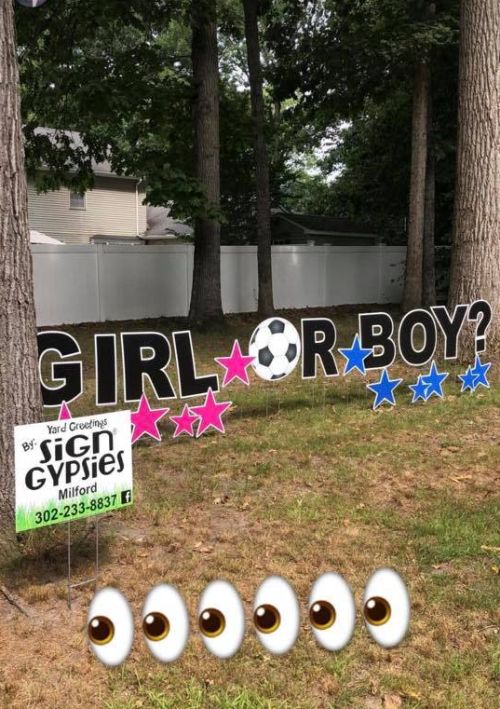 (Photos: Facebook, Instagram)