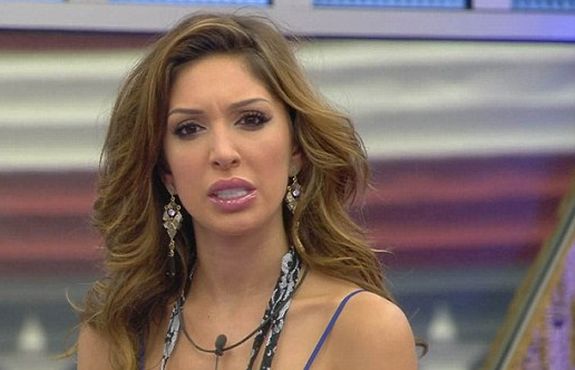 It looks like the Backdoor Teen Mom is going back to court!
The Los Angeles District Attorney's Office reportedly filed two charges against Farrah Abraham on Monday, according to TMZ. The charges—which reportedly include battery and resisting an officer—stem from her arrest last month at the Beverly Hills Hotel.
If convicted on both charges, Farrah could find herself in the slammer for up to 18 months, TMZ reports. Both charges are misdemeanors. 
In a statement to Radar Online, a spokesperson from the Los Angeles D.A.'s office confirmed the charges.
"Abraham has been charged with one misdemeanor count of battery and one misdemeanor count of resisting, delaying or obstructing a peace officer," the statement reads.
As The Ashley previously reported, the shenanigans started one night last month while Farrah was at the Beverly Hills Hotel. She allegedly got into a physical altercation with a security guard at the hotel after the guard reportedly noticed Farrah having a verbal argument with some other hotel guests and approached her.

"We're told things got heated, she was asked to leave and refused … and that's when she allegedly struck the guard," TMZ reported at the time. "Cops say the man reported she hit him in the face with her forearm, grabbed his ear and pushed his head as he tried preventing her from reentering the hotel."
Cops were called and Farrah got mouthy with them. (The Ashley will give you a moment to get over your shock…)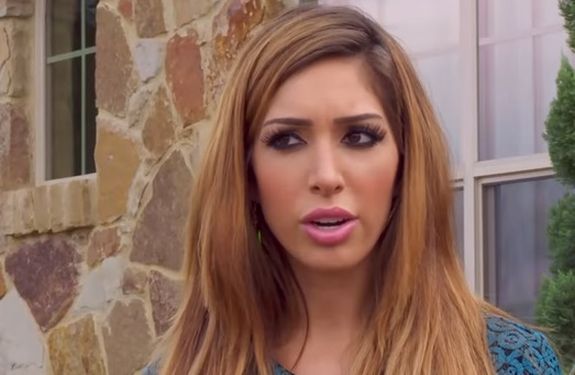 Part of Farrah's interaction with the officers was caught on tape. On the tape, Farrah can be heard telling a cop, "If you want to f**king bulls**t me, and you want to act like I'm not a real adult, you can go f**k yourself, go f**k yourself, go f**k yourself. That's you, no one is talking to anyone else! Do you understand me?"
She also told the officers that she was refusing to stand up because she did not want to be arrested. She can also be heard accusing the officers of provoking her to be arrested. When an officer tells her she is resisting arrest, Farrah bellows demonically, "I AM NOT RESISTING!" She then starts sobbing and slurring, while screaming, "I'm not going to be arrested! You're hurting me!"
She was booked into the Beverly Hills jail and released the next day.
Following the arrest, Farrah and her father Michael Abraham have insisted that Farrah was targeted (because of her celebrity status, naturally). Farrah also stated that she was "attacked" at the hotel. (Watch the video below to see Farrah explain her version of how things went down.)
In an interview with The Ashley a few days after Farrah's June 13 arrest, Michael stated that the incident was not as big of a deal as it was made to be.
"We have seen this before," Michael said in a statement to The Ashley. "The situation was blown out of proportion, a misunderstanding that occurred and there was no battery or trespassing charges. The police were doing their job even though they were misinformed and lied to by others at the hotel."
(The Ashley reached out to Michael for comment on Farrah being charged in the incident. He stated he had no comment because, "Farrah's attorneys are handling, not me.")
After Farrah's arrest, Michael wrote on Twitter that "Farrah was never arrested for assaulting a police officer" and that "she was set up."
Radar Online confirmed that Farrah's arraignment has been set for August 13.
UPDATE! Farrah has responded to the story that she has been charged with two misdameanors. In an interview with Radar Online, Farrah said that none of it was true, despite the D.A. Office's confirmation of the charges.
"That's false," she told the site. "Legally I'm not guilty and I'm charged with nothing! Stop the lies!"
Farrah's rep told Radar that Farrah "has a legal team" and that the charges are "going to be fought."
The Ashley will update this story when more information is available. In the meantime, watch the video of Farrah's arrest below!
(Photos: Channel 5, MTV)