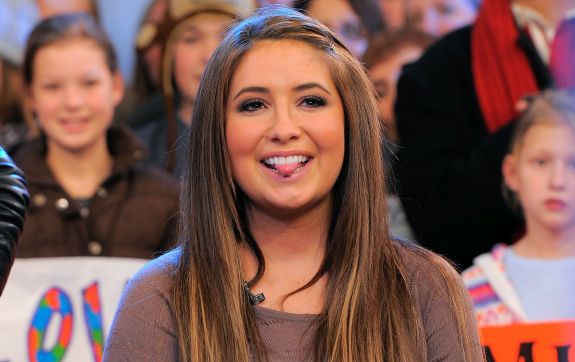 Bristol Palin may be coming late to the Teen Mom Party…but she's still going home with a goodie bag full of cash!
Us Weekly broke the news on Saturday that Bristol– who was just announced as the newest Teen Mom OG cast member— will be making $250,000 for her first season on the show.  The Ashley was not able to confirm that this is the exact salary that Bristol will be making. However, she was able to confirm that the franchise's other cast members were pissed when they heard the report!
The magazine added that Bristol, who is the daughter of politician Sarah Palin, will also have the option to sign on for a second and third season, with a $50,000 raise per season she agrees to appear in.
"She could be making $350,000 in three years," the magazine's insider stated.
The Ashley's sources tell her that the franchise's original cast members were pissed when news of Bristol's high salary starting circulating through the cast and crew circles on Friday.
"The 'Teen Mom OG' and Teen Mom 2 girls all made about $10,000 for their first 'Teen Mom' season, and about $20,000 for their second," one of The Ashley's sources tells her. "Even though they are all making well over $300,000 a season now, it took them years to work up to that amount, and Bristol got it without ever having to put up with any of the bulls**t that comes with being on this show for so long."
(The Ashley needs to amend this statement a tad because not all of the 'OG' and 'Teen Mom 2' girls make over $300,000. The exception is Briana DeJesus, who joined the 'Teen Mom 2' cast after Season 7. As The Ashley told you last year, Bri was paid about $20,000–plus bonuses– for her first season, which is equivalent to what the 'Teen Mom 2' girls made for Season 2. Briana was given the Season 2 salary due to the fact that she had done one season previously on Teen Mom 3.)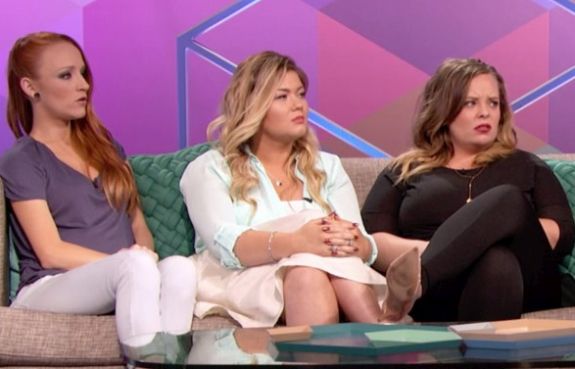 "The fact that Bristol is also getting a salary jump per season that's basically the amount that all the old girls get is pissing a lot of people off," The Ashley's source tells her.
However, even a starting salary of a quarter of a million dollars wasn't enough for Bristol, according to Us Weekly!
"Bristol came in hoping for a very big payday, and really thought she could and would get $500,000," the magazine's source said.
Bristol's famous mother, Sarah Palin, gave her first interview about her daughter's new job. On Friday, she told TMZ that her daughter, who got knocked up at age 17 back in 2008, is perfect for 'Teen Mom OG.'
"Bristol's going to be a great messanger for overcoming a little bit of a challenge, and doing well in life," Sarah told the site, adding that Bristol and her sisters have a "great respect for some of the girls [on the show] who have overcome some obstacles in life and done well with their children."
Sarah said she would be willing to appear on the MTV reality show, if her daughter needs her to.
"Whatever Bristol needs, whatever she wants," Sarah said. "Whatever my grandbabies need or want, I'm there."
Sarah added that Bristol isn't doing 'Teen Mom OG' to be a reality TV star.
(The Ashley will give you a moment to control your laughing…)
"Heck's no! We're not doin' the reality star type thing!" Sarah said. "She sees this as a venue, a forum to help people in a hurtin' world."
(Something tells The Ashley that she's going to have a lot of fun recappin' Mrs. Palin & Co.!)
Watch Sarah talk about Bristol's new job on 'Teen Mom OG' in the video below!
RELATED STORY: Bristol Palin Speaks Out About Joining the Cast of 'Teen Mom OG'; David Eason Says MTV Is "Comprised Of Hypocrites" For Hiring Bristol
(Photos: Getty Images/ MTV/ Instagram)