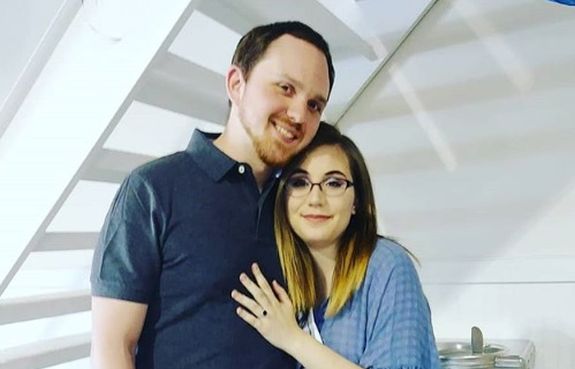 Just a month after welcoming her third child, 16 and Pregnant star Jamie McKay has tied the knot.
Jamie, who starred on the show's third season back in 2011, announced on Instagram on Friday that she has married her fiance, David.
"So this happened today," Jamie wrote in the caption of a photo of her marriage license. "I married my absolute best friend. I am so thankful for all of the people that support us and all of the love that we have surrounding us."
Jamie also posted a photo of herself on her wedding day. She wore her hair down and a short-sleeved, high neck white dress for the occasion.
Jamie announced in April that she and David were engaged. David is the father of her third child, newborn son Jackson. She has two children from her previous relationship with Ryan McElrath, who appeared on her "16 and Pregnant" episode with her. Daughter Miah (who was born on Jamie's episode) is now seven, while their son Mason is three. Jamie and Ryan split in 2015.
"This man deserves to be called best dad ever," she wrote of David on Instagram in 2017. "He's so good to all of these kids. I'm a lucky girl."
To see what some of the other girls from "16 and Pregnant" are up to, click here!
(Photos: Instagram)