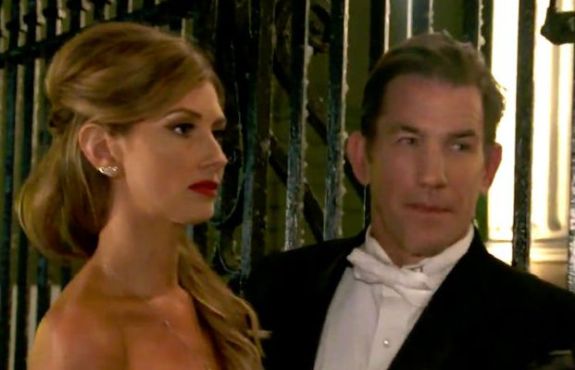 After a season full of meltdowns and blowups (oft-misdirected at their co-stars), things with Southern Charm couple Thomas Ravenel and Ashley Jacob appear to have literally gone south.
We'll give you a moment to recover from hearing this shocking news.
News of the "Trashley" split broke last week on an episode of the Reality Life with Kate Casey podcast. During the episode, Kate said Ashley confirmed the break-up to her over the phone.
"She's told me that she broke up with him and that she blocked his number, but she's in this weird position because she changed her licensing or she got licensing to be a nurse in South Carolina and really had come to the conclusion that she was going to set up a new life, away from Santa Barbara, in another state across the country," Kate said.
Kate went on to add that Ashley's cross-country move last year from Santa Barbara, California, to South Carolina, was rooted in her belief that she and T-Rav would end up together, despite that latter's baggage.
"She, of course, did this hoping that she would ultimately be in a loving relationship with someone who has had two children with a woman he never ended up marrying, has served time in prison, and has all these allegations against him," Kate said. "She wasn't really able to see how that made absolutely no sense.
"So, my strategy was to say things like, 'Kathryn [Dennis] is not your enemy," Kate said. "Why would you want to be with somebody who has all this chaos in their life?'"
Kate added that her advice seems to have gotten through to Ashley, who reportedly told Kate that she "has no intentions of getting back together" with Thomas.
Ashley has yet to confirm the split herself, though she did appear to reference it in a (very) lengthy Instagram post last week. The former aspiring Mrs. Ravenel captioned a selfie with her thoughts on creating a "chaotic life" that is "messy, lonely, adventurous, funny, happy, emotional and scary."
However, when asked by one of her followers to comment on the rumors the split, Ashley declined.
"Sorry for any confusion. I don't plan on addressing rumors or talking about my relationship status to social media at this time," she replied.
Ashley went on to post a nature photo on Monday, captioned with, "Difficult roads often lead to beautiful destinations," but only time will tell if these roads she's rambling on about will lead her back to California.
Thomas has yet to comment on the reported split. However, he has not posted a photo with Ashley to his Instagram since mid-May.
Somewhere in South Carolina, Thomas' ex (and Ashley's frequent verbal assault victim) Kathryn Dennis is probably smiling…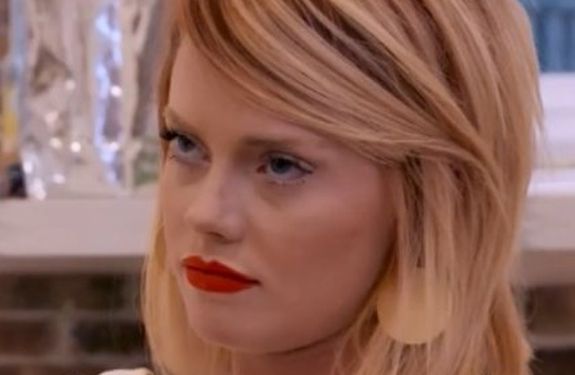 RELATED STORY: 'Southern Charm' Cast Reacts to Ashley Jacobs' Attack on Kathryn Dennis
(Photos: Bravo, Instagram)