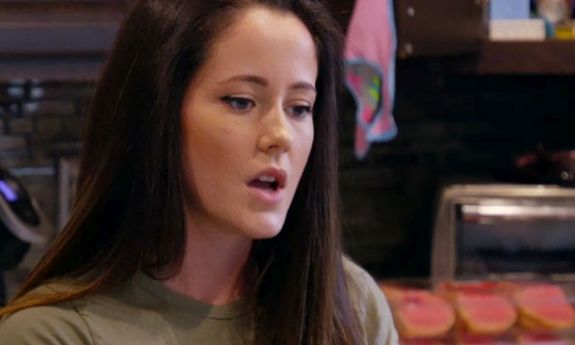 The negotiations between MTV and Teen Mom 2 star Jenelle Evans continue!
The Ashley can reveal that the network is still actively trying to get Jenelle to sign on for Season 9, months after the negotiations began. Last month, The Ashley exclusively told you some of the things that Jenelle was demanding the network agree to in order for her to sign her Season 9 contract, many of which had to do with Jenelle's banned-from-MTV-husband David Eason.
The Ashley can confirm that, as of late last week, MTV was still trying to come to an agreement with Jenelle, despite being handed a list of even more demands.
Jenelle confirmed on Twitter on August 5 that she was "still butting heads" with MTV over the Season 9 contract. This is, in fact, true.
"Have lots of offers from many different people, but you have to turn them down when you're locked in a contract. #Annoying," Jenelle tweeted.
The Ashley can clarify this a bit.
On a recent episode of 'Teen Mom 2,' Jenelle stated that she had offers from Netflix and Amazon that she wanted to pursue, should MTV not allow David to work with her on 'Teen Mom 2′ again. The Ashley can confirm that Jenelle and her lawyer did, in fact, recently meet with another network, although The Ashley is not sure if it was Netflix, Amazon or some other network.
In her tweet about being "locked in a contract," Jenelle is most likely talking about having to turn down multiple offers in the past, due to MTV not allowing her to do the shows or appearances because of her existing contract. She has NOT signed the Season 9 contract.
However, even if she turns down the Season 9 contract, she is still not allowed to pursue other shows for nine months from the airing of the last Season 8 episode, per her Season 8 contract. (This is probably what she was referring to in that tweet.) This is because the girls' contracts all have an Exclusivity Clause in them that prevents them from doing shows on competing networks for a certain amount of time after their contract for 'Teen Mom 2' ends. This clause also prevents them from doing appearances, online work and other stuff without approval from MTV, for at least nine months after their final episode airs.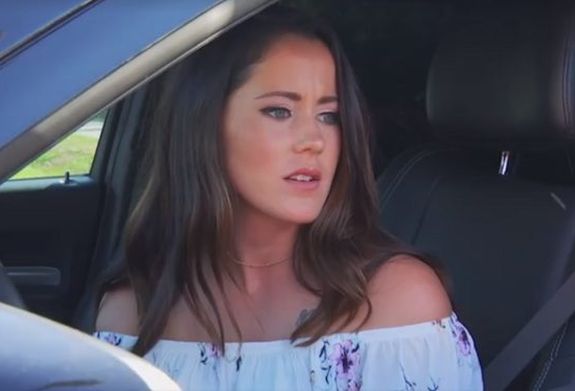 One of the things that Jenelle and her lawyer listed in their new demands is for Jenelle to have the ability to do things with other networks.
"Jenelle wants to be allowed to do digital things, at her discretion," a source tells The Ashley. "Also, Jenelle and her lawyer are still trying to get MTV to agree to work with David–despite what she says on Twitter."
(Jenelle recently tweeted that David doesn't care about being allowed to film and "hates being on camera.")
Idk why everyone keeps saying David is "demanding MTV" to do anything…. I'm the only one talking in this situation. David can give a shit less and hates being on camera. ?

— Jenelle Eason (@PBandJenelley_1) August 3, 2018
"If he hated filming, Jenelle wouldn't be trying so hard to find something that her and David could work together on," The Ashley's source tells her. "Because MTV has not budged on allowing David to film again, Jenelle now wants freedom to work with other networks who will allow her to work with and film with David," the network source said.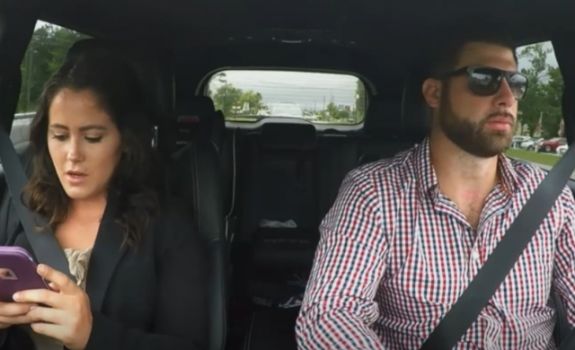 In the new list of demands, Jenelle & Co. still want MTV to agree to pay for David to be able to travel wherever Jenelle goes. She has agreed, however, that David does not have to be allowed on set when she is working.
Jenelle also wants freedom to pursue other ventures, including a podcast (similar to what her 'Teen Mom 2' nemesis Kail Lowry has).
"Jenelle wants permission to have a podcast, if she decides to do one. She wants to be able to profit off of that and have the say on who her guests are, without MTV's input," the source said. "She does not think it's fair that Kail is allowed to make money off of a podcast that has people from their show as guests. Jenelle is mad that the other 'Teen Mom 2' girls are able to go on Kail's podcast and talk about her and David. That's a real sore spot."
Jenelle's team is also hoping to improve Jenelle's public image, the network source says.
"They have plans to show Jenelle working with various charities, should she sign on for Season 9," the source said. "[Jenelle] feels that her poor image has cost her several appearance opportunities, and that it's not fair that other 'Teen Mom' stars are allowed to do ventures with other networks and Jenelle is not."
As The Ashley previously told you, Jenelle was very adamant in her last set of demands that she be allowed to have a gun in her car, even while filming, and was hoping the network would agree to her having "other" weapons with her on set if she couldn't have a gun.
The Ashley's sources tell her that Jenelle plans to continue to promote her right to bear arms.
"She wants to be able to do things that relate to guns and the second amendment and doesn't want the network to have a say in what she does [regarding that]," The Ashley's source said. "They have been trying to get product deals and interviews with media outlets that cover guns."
As of last week, The Ashley hears that Jenelle and MTV had yet to come to an official agreement. Although filming for Season 9 has been underway for some time, The Ashley's sources tell her that the network really wants five girls' stories on the show.
"That's why they have recently begun filming with Mackenzie McKee," another source tells The Ashley. "Right now, even the crew doesn't know what exactly is going on. However, from what [they've] heard, MTV is gathering footage in case Jenelle doesn't sign on. They can add Mackenzie's story into 'Teen Mom 2.' If [Jenelle] does sign on, they will probably use the new footage in Mackenzie's mom's special."
The Ashley can NOT totally confirm this last part, though, so please file it as a "report" until further notice. Things are still very much up in the air on this issue.
The Ashley will update this story when she has more info! Click the link below to read about some of Jenelle's other contract demands!
RELATED STORY: Inside Jenelle Evans' 'Teen Mom 2' Season 9 Contract Demands: Weapons, Court Case Omissions & More! 
(Photos: MTV, Instagram, Twitter)